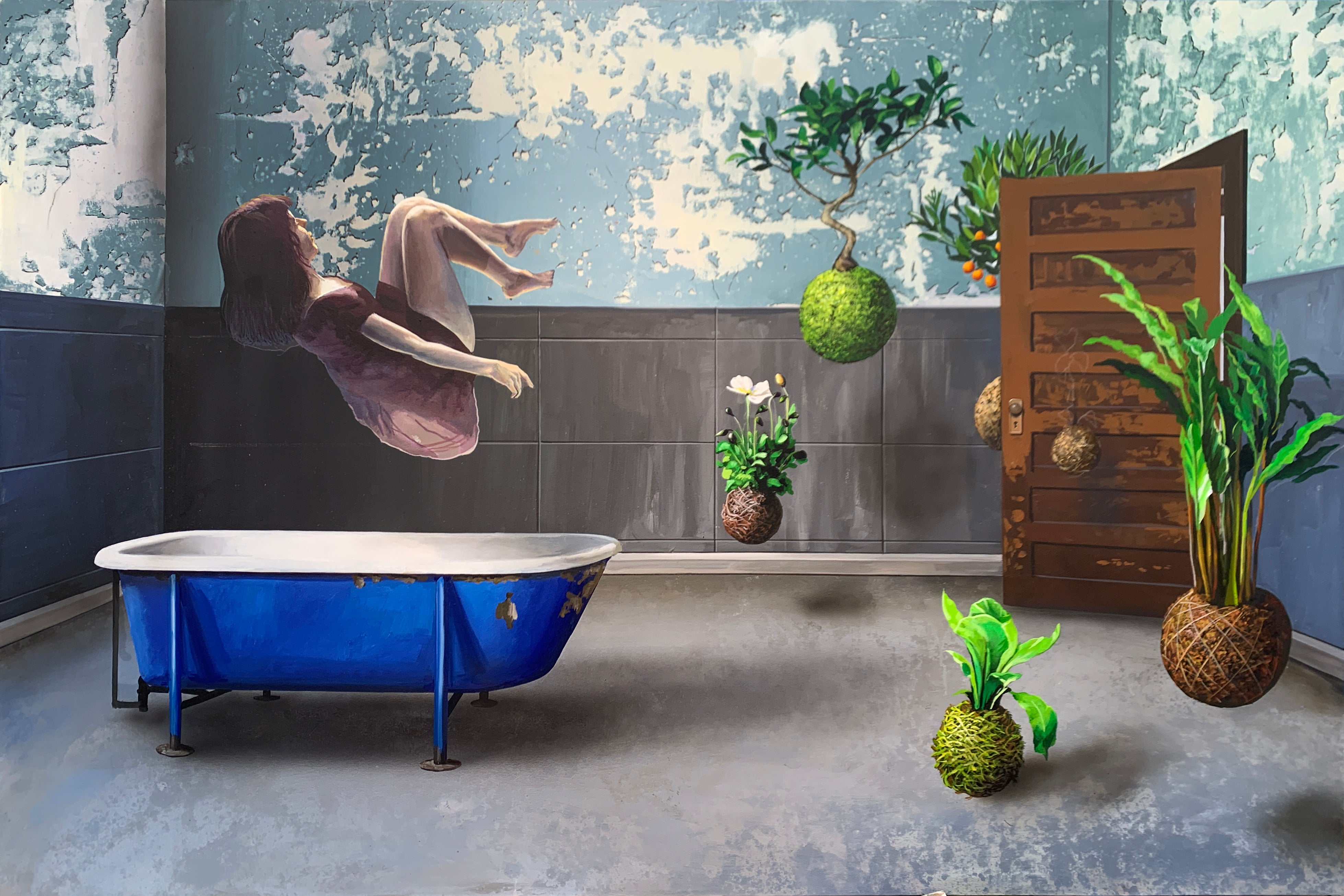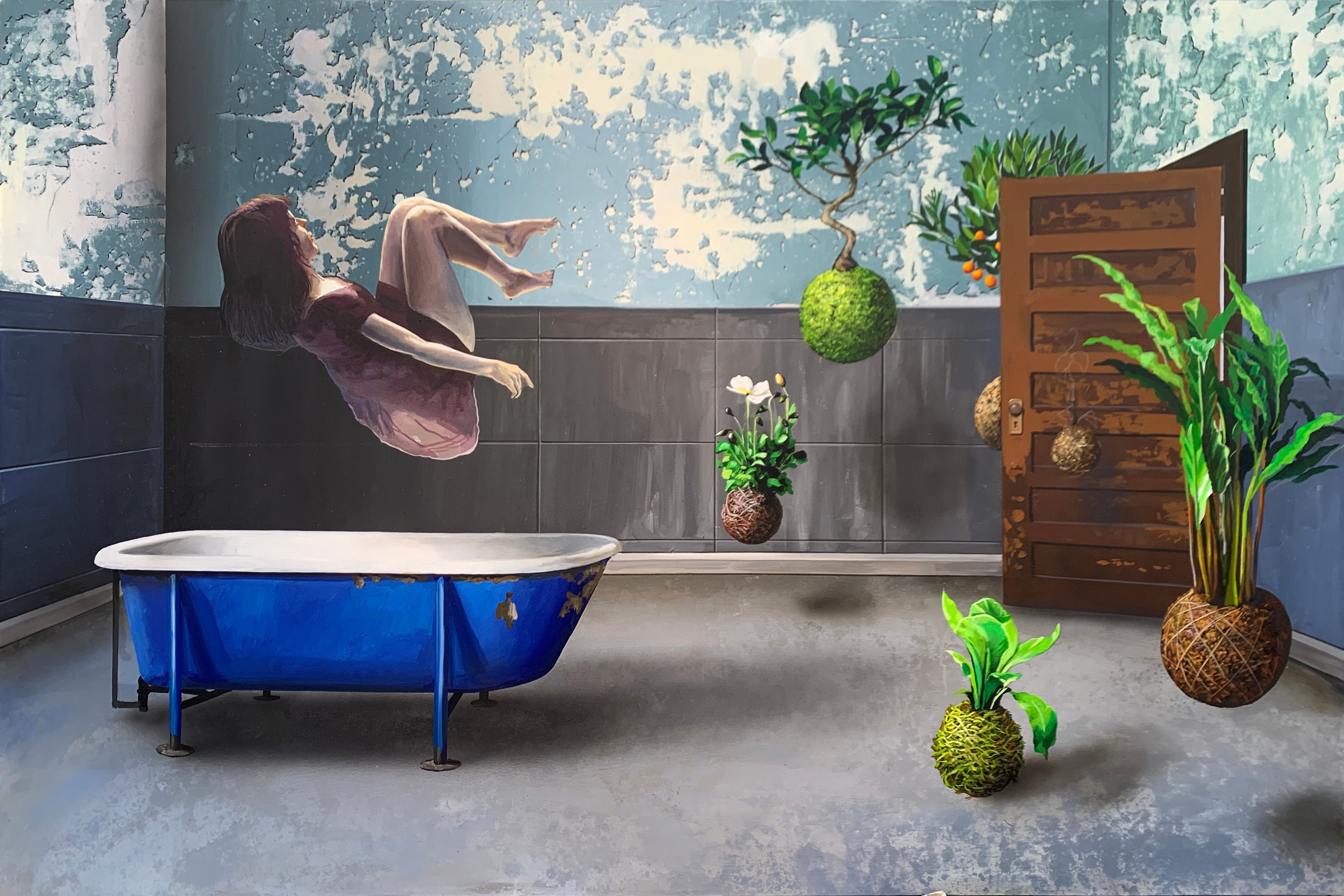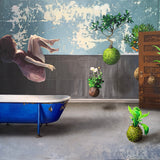 Medium: Acrylic on Canvas
Dimensions: 120 x 180 cms
Date: 2023
Condition: Good
Artist Statement: Here we see an old room with a blue bath to the left. Already this work is positing a question. Why this room? Above the bath a woman is floating seemingly against all reason. To the right various plants called Kokadama ( Moss balls ) are encroaching from the right. Are they settling as she rises? Over to you to decide.

CHG Director's Statement: Andrew has been a practicing artist for more than 25 years, with solo exhibitions in Sydney and Melbourne, with selected works included in collections around the world. Andrew works primarily in acrylics on canvas. 

His interest in painting began in late high school, when his early studies of perspective and still life studies won the Sydney Morning Heral Art Heritage Prize in 1983. He began university studies in physics 1984, but soon switched to fine arts, majoring in painting and photography at the City Institue of Art (now known as College of Fine Arts, UNSW).

Since graduating in 1987, Andrew has pursued his career as a full-time artist, exhibiting regularly in Sydney, Melbourne and the Central Coast. His works are held in numerous Australian and International collections in Europe, the US, the Middle East and Canada.

Travelling extensively throughout his career, Andrew has consistently sought to draw together subject matter from a variety of sources, reflective of his fascination with light, texture, perspective and ideas.
RELATED SERVICES

If this artwork is SOLD or ON RESERVE and you would like to BUY art by this artist please contact us here.

If you would like an APPRAISAL or VALUATION for art by this artist please use our online valuation service here.

If you would like to SELL art by this artist please contact us here.
---