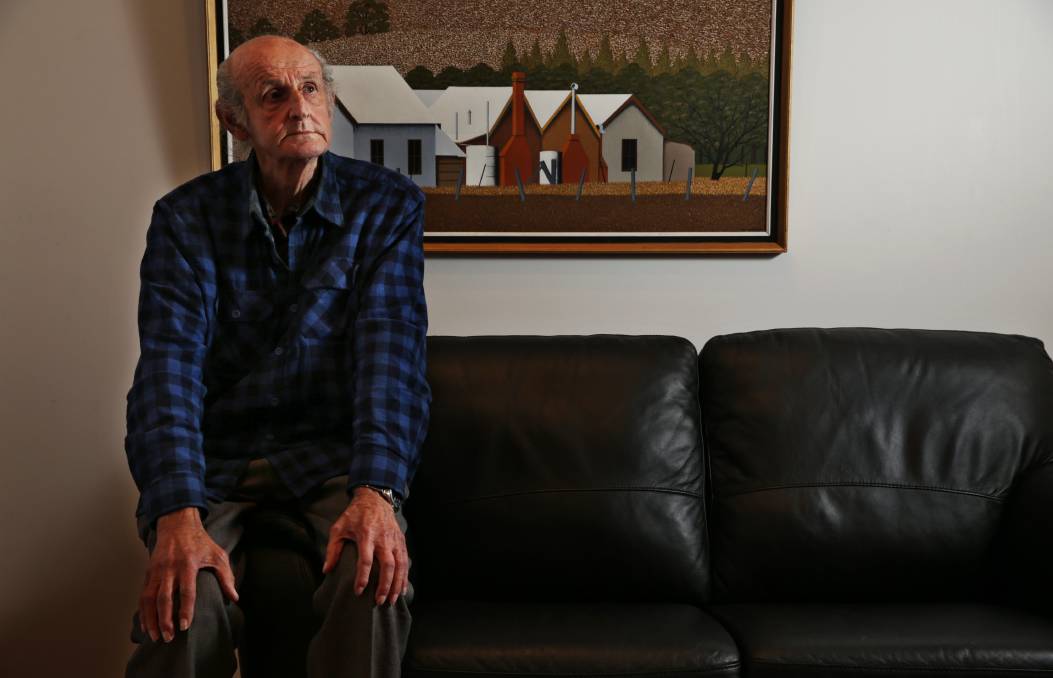 About The Artist
Max Watters was born 31st July 1936 in Muswellbrook, the second of seven children born to a prominent local family. He died on 1 st February 2020 at Muswellbrook.
He loved his town and the surrounding country of Scone and Murrurundi and drawMax Watters was born 31st July 1936 in Muswellbrook, the second of seven children born to a prominent local family. He died on 1 st February 2020 at Muswellbrook. ing from this rural life was the primary subject of his art. The farm structures, fences, farmhouses, tree lines and rivers with the backdrop of a mountain range were hallmarks of his subject matter.
Max was known as a self-effacing man of a generous and giving nature, particularly in his encouragement of anyone having the courage to pick up a brush. His support and encouragement
extended to purchasing much of this art and defines his commitment as there is no greater honour for any artist than to be purchased and collected by a peer held in esteem.
Max developed a pointillism technique or effect with his paint application, sometimes building up three or more layers to create a stipple effect – it is difficult for the viewer to resist touching his work with its steeple like peaks. He 'played' with the textures of paint juxtaposing one to another thereby accentuating the three-dimensional impact of his art.
EDUCATION
Max Watters was completely self-taught whilst he engaged in the business of life undertaking a butcher's apprenticeship, a stint in national service, labouring in a St Heliers underground coal mine
leading a team of pit ponies and working at the McCullys Gap and Liddell power stations for 28 years.
After winning the local art prize in 1964, he informed the judge that he was going to learn to paint.
The judge responded – "no, you just paint".

AWARDS
Muswellbrook prize 1964
OAM 1992

EXHIBITIONS
Numerous solo exhibitions in the Watters Gallery Sydney
Brisbane (Mace Gallery)
Newcastle (Cooks Hill Galleries)
Melbourne (Gerstman Gallery)
Muswellbrook

Major retrospectives:
Newcastle Regional Art Gallery 1971
Maitland City Art Gallery 1978
Muswellbrook Municipal Gallery 1978
Broken Hill Gallery1982
 New England Regional Art Museum (and touring) 1994 – 1996
Numerous group exhibitions, largely naïve painters at private galleries and in local Hunter Valley
shows including:
MAX WATTERS COLLECTION Muswellbrook 1986, 2004
PORTRAIT OF A GALLERY Watters 25 th Anniversary exhibition touring regional galleries 1988
COLLECTIONS
NGA
AGNSW
NGV
ARTBANK
REGIONAL GALLERIES – Muswellbrook, Maitland, Broken Hill, Wollongong
Several tertiary institution collections including Newcastle University.
PUBLICATIONS
Naïve Artists of Australia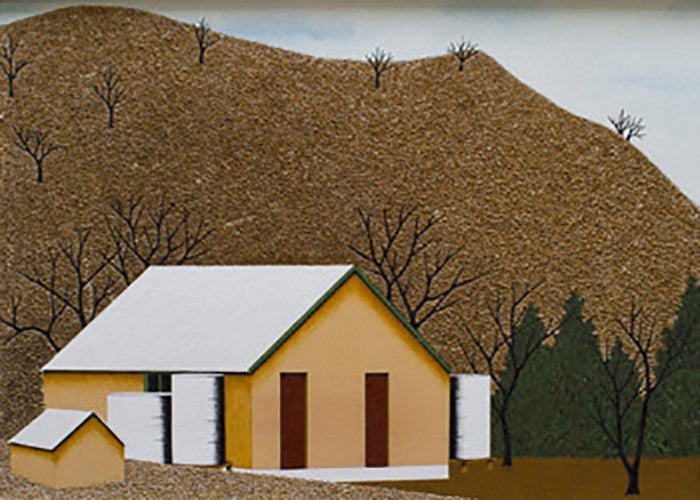 dairy middlebrook by Max Watters
CHG Director's statement
I first met Max via an art enthusiast and ex-resident of Muswellbrook who was lured under the spell of the artist. I believe her name was Yvonne Carson, an amateur artist herself, she suggested I meet this fine artist, influencer and all-round good guy who despite his quiet demeanour was full of art enthusiasm.

When I first viewed his art, early in my career as a gallerist, I was captured by the 'child like' quality it possessed which I later understood to be defined as the 'naïve' style.
Principally a landscape painter, Max developed a unique vision of rural life absent of farmers or farming equipment but capturing the simplicity of a homestead set in pristine natural setting. I find
the power of his use of colour is accentuated by the simplicity of the subject. Often a house with a road leading to the farmhouse door, trees lining the foreground, fences and sheds. But where were
the people? Watters' left me contemplating – why so pristine a landscape with no one in sight? An almost 'Trumanesque' perfection on the surface, that led to questions.
Perhaps the single most impressive aspect of Watters' painting in my opinion is the individuality of his technique, which is entirely unique. He also exhibits Australian rural life like no other artist.

Max was a true character and the landscape world he painted was so obviously familiar to him. As you would expect, a country yarn and an encouraging word to give confidence to an amateur painter
he should meet were, in fact, an integral and endearing element of his personable nature.
Watters' place as a collectable artist is assured because he records Australian landscape with love and a fresh approach in observing and recording that landscape. Artists are numerable but the ones
who are remembered have developed their own unforgettable style and vision. That Max Watters' work carries these two qualities is evident.

In my opinion, Max's painting is underrated, a phenomenon that I have no doubt will be corrected with time. The Australian landscape as portrayed by him deserves a place on any collector's wall.