Introducing
Arthur Streeton - Artist (1867-1943)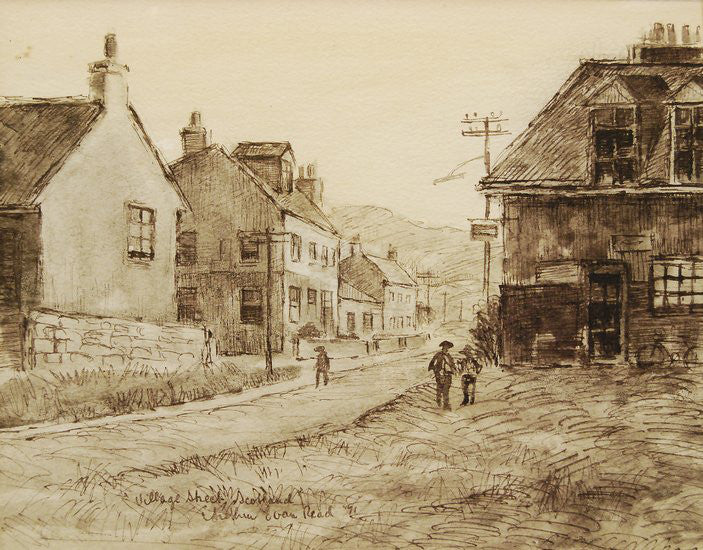 About The Artists
Arthur Streeton is one of the most important Australian landscape painters of the late 19th Century, his works influenced heavily by French impressionism and the artist J.M.W. Turner.
Streeton showed a predilection for sketching and painting in watercolour from an early age. Attending night classes at the National Gallery of Victoria School from the age of fifteen, Streeton also self-taught, using manuals such as William Morris Hunt's Talks About Art that encouraged the study of French plein air painters such as Camille Corot and Jean Millet. At the age of nineteen, his sketching skills gained him an apprenticeship as lithographer at Charles Troedel & Co. and his first black and white published work, His First Snake, was printed in the Australasian Sketcher in 1889.
Streeton's invitation into the Australian art scene came when he met artist Tom Roberts who asked him to join a group of painters with an interest in the French tradition of plein air, or painting outdoors. Having recently sold his first two works from an exhibition with the Victorian Arts Society, Streeton was able to take up painting full time and traveled to Box Hill and Heidelberg where he worked alongside his fellows, giving lessons on the weekends and forming the iconic Heidelberg School.
Enraptured with the agricultural setting he found himself in, Streeton painted the landscapes before him, reveling in the heat of the Australian summer and concentrating on capturing the unique qualities of the harsh sunlight. Truly romantic in nature, the pieces from this period, mostly painted on cedar cigar box lids, showcase the Victorian landscape in its true colours - earthy grasslands, brilliant blue skies and smooth, rolling hills, as seen in Golden Summer, Eaglemont (1889).
Following the success of further Australian landscape works painted in rural New South Wales and, notably, Sydney Harbour, Streeton sailed to England where he produced more paintings in London before enlisting in the Australian Army Medical Corps. Appointed as Official War Artist in 1918, he spent two years in France painting his observations of the Western Front. His paintings from this assignment concentrated on the landscapes of the war depicting the destruction seen at the battlefields and the devastation of the land. In line with his early pastoral works, the Somme pieces feature a delicate rendering of light and colour along with an immediacy inherent in Impressionist landscapes.
In 1928, Streeton received the esteemed Art Gallery of NSW Wynne Prize for his work Afternoon Light: The Goulburn Valley, after continuing his landscape painting as a now well-established Australian artist. Nine years later, he was knighted for his services to art.