Introducing
Ray Crooke - Artist (1922 - 2015)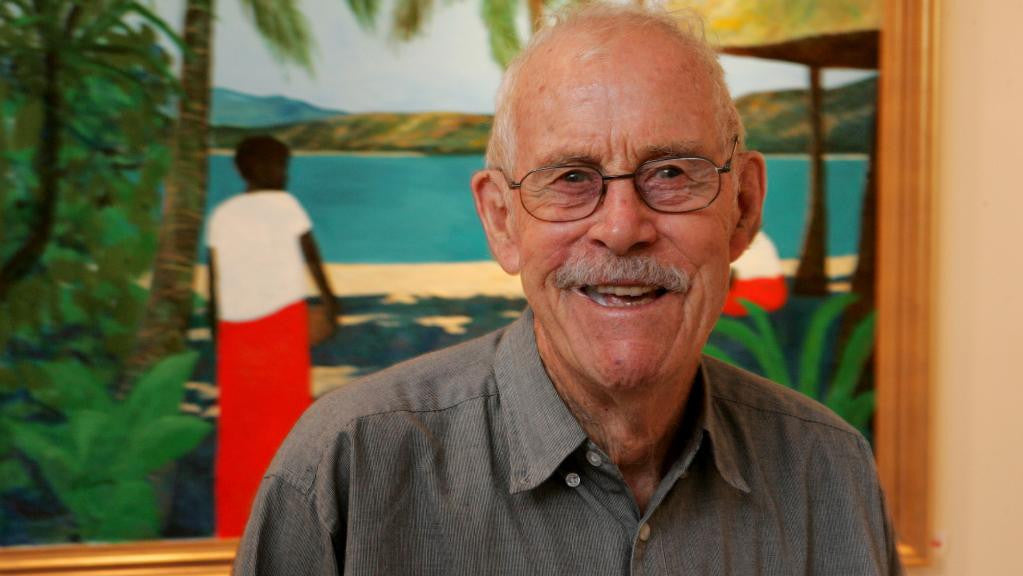 About The Artist
Use this text to share information about your brand with your customers. Describe a product, share announcements, or welcome customers to your store.
Born in Melbourne with a passion for drawing, Ray Crooke attended Art School at Swinburne Technical College before enlisting in the army and serving in Western Australia, Townsville and Cape York, finally working on Thursday Island as a mapmaker. During this time, he studied drawing by correspondence, gaining inspiration from the scenes of island life that surrounded him.
Throughout this period of intense travel, Crooke absorbed the environments around him, observing the climates, vegetation and colourings of the places he visited. This palette of inspiration would later show when, having completed his art studies, Crooke moved to Thursday Island, sketching and painting its exotic landscapes and peoples. The Thursday Island series depicts the vegetation, environment and daily activities of the island's inhabitants with a vibrant and colourful formalism and an intimacy possible only through close observation. In his pieces, islanders weave mats and baskets in darkened huts, dance and sing under kerosene lamps and fish for sustenance off tropical reefs.
Crooke was also a skilled portrait painter and in 1969 he won the Archibald Prize for his portrait of friend, George Johnston. This came as a surprise to the art community who, up until now, had considered Crooke as primarily a landscape painter.
An avid drawer, Crooke records ink, watercolour and pen sketches in his notebook from observations he makes in his day-to-day life. From these he develops ideas for his paintings and still draws inspiration from frequent trips to Fiji with his wife, June.
In 1993 Crooke was made a Member of the Order of Australia, and his works were honoured by a National touring retrospective exhibition that visited all major art galleries in Australia from 1997-1998.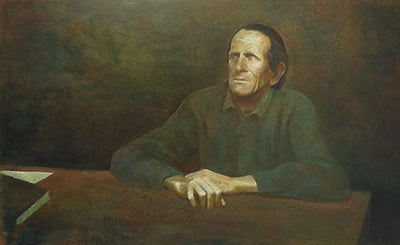 "George Johnston" by Australian Artist Ray Crooke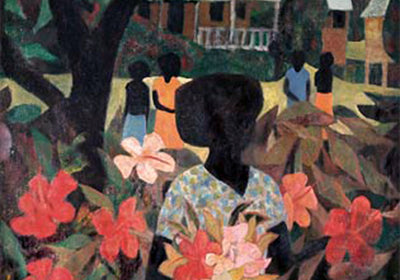 "Thursday Island" by Australian Artist Ray Crooke