Introducing
Charles Blackman - Artist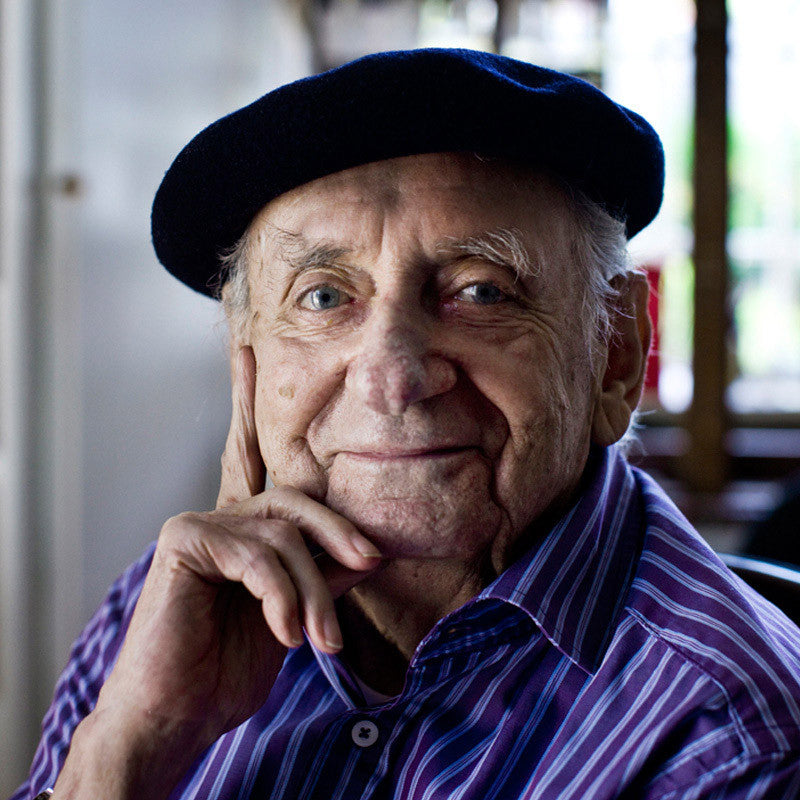 About The Artist
Charles Blackman is regarded as one of Australia's most significant living artists. A master of modern figurative art, his works have been likened to those of Picasso and Sidney Nolan.
As with many iconic Australian artists, Charles Blackman's first job was as an illustrator for a newspaper, the Sydney Sun. During this time he also attended night classes at East Sydney Technical College before moving to Melbourne in the mid-1940s.
It was here that his career as an artist began as he gained the support of art critic and patron John Reed and fellow artists Joy Hester and Robert Dickerson. His importance as an artist only escalated when he exhibited his celebrated Schoolgirl series.
Through this collection, Blackman shows his talent for depicting events from the subjects' unique points of view, using scenes from the lives of the children in Melbourne suburbia to depict his own psychological state. A sense of fear and isolation pervades the series; the often atypical angles infusing the pieces with unease while the bland, washed out colours display a certain remoteness.
In 1959, Blackman banded together with fellow figurative artists John Brack, Arthur Boyd, David Boyd, John Perceval, Clifton Pugh and Robert Dickerson to create the group "The Antipodeans". A protest against the growing popularity of abstract expressionism, the artists warned against the uncritical adoption of overseas art styles by Australian artists, in particular the American abstract expressionism that they felt was slowly becoming the norm.
During this time, Blackman created his other iconic collection of paintings – the fantastical Alice in Wonderland series. Inspiration came while reading the passages of the Lewis Carroll tale to his sight-impaired wife. A hopeless romantic, Blackman was captivated by the weird and wonderful events of the story and, unaware of the original illustrations that had been created for the book by Sir John Tenniel in 1865, began to paint scenes that depicted Alice's bizarre experiences down the rabbit hole.
Fascinating yet disturbing, Blackman's Alice paintings represent the protagonist's experience of being trapped, confused and afraid, mirroring his wife's terrifying journey as her sight deteriorated daily. The majority of the works unfold as nightmares, their gloomy shades coupled with distorted surroundings to evoke a sense of doom, all the while Alice dreaming of being outside amongst the bright, cheerful flowers depicted in other pieces.
In 1997 Blackman was awarded an Order of the British Empire for his services to art and his works are displayed in all State Galleries nationwide as well as in many private collections around the world.
Several of his major pieces have sold for well over $500,000. In November 2015 Charles Blackman's Alice in Wonderland oil 'The Game of Chess' set an auction record at Sotheby's Australia's final Important Australian art sale of the year achieving $1.78 million.