Introducing
John Brack - Artist (1920 - 1999)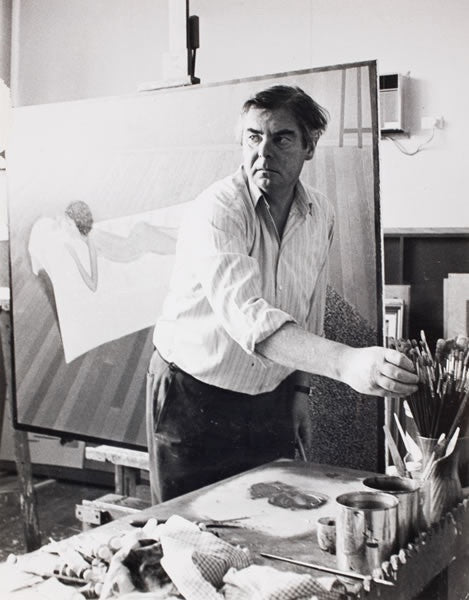 Artist John Brack in his studio
About The Artist
John Brack (1920 – 1999) was a prominent Australian artist and a member of the Antipodeans group (a community of artists that opposed abstract expressionism and promoted figurative art). Brack attended evening classes at the 'National Gallery School' while working as an insurance clerk in Melbourne. He was later enlisted in the army and after being discharged he continued his art education full-time with William Dargie. Brack taught art for 20 years as head of the 'National Gallery School' and art master at 'Melbourne Grammar School'.
John Brack was a realist painter whose subject was the complexities of urban, modern life. He was often seen as a satirist and his work shows characteristics of cynicism but Brack did not appreciate this view. Brack's work first became prominent in the 1950's. "Collins St, 5 p.m.", one of his more iconic paintings, was a social commentary on the daily life of his city; the streets of Melbourne during rush-hour.
His work has been held at prestigious institutions such as the 'National Gallery of Victoria', 'National Gallery of Australia', 'Art Gallery of South Australia', 'Monash University Gallery' and 'Australian National University Gallery'.
Considered to be one of Australia's most intelligent and iconic artists, John Brack's work is highly valued. "Double Nude I" (1982-83) was sold at a December 2011 auction for $1,442,727. More recently, Brack's "Nude in Profile" was sold for $417,273 at the 'Deutscher and Hackett' sale on May 10th, 2017.
Brack's work covers a series of topics and themes, however, he usually painted with a similar theme over numerous years. His work is not limited to; war-time drawings, urban life, school playgrounds, shop windows, nudes, ballroom dancers, and mannequins.
"What I paint most is what interests me most, that is, people; the Human Condition, in particular, the effect on appearance of environment and behavior… A large part of the motive … is the desire to understand, and if possible, to illuminate…" –John Brack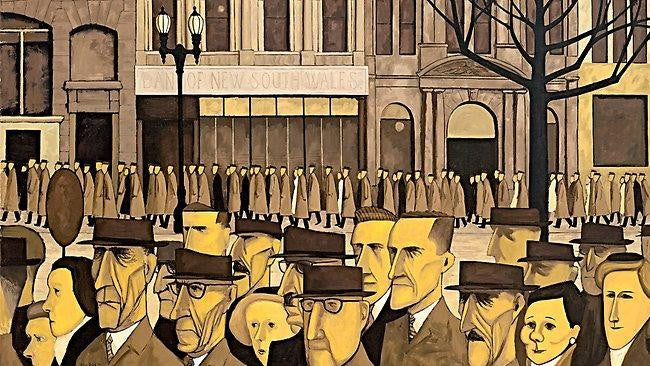 Collins St., 5 pm, 1955, John Brack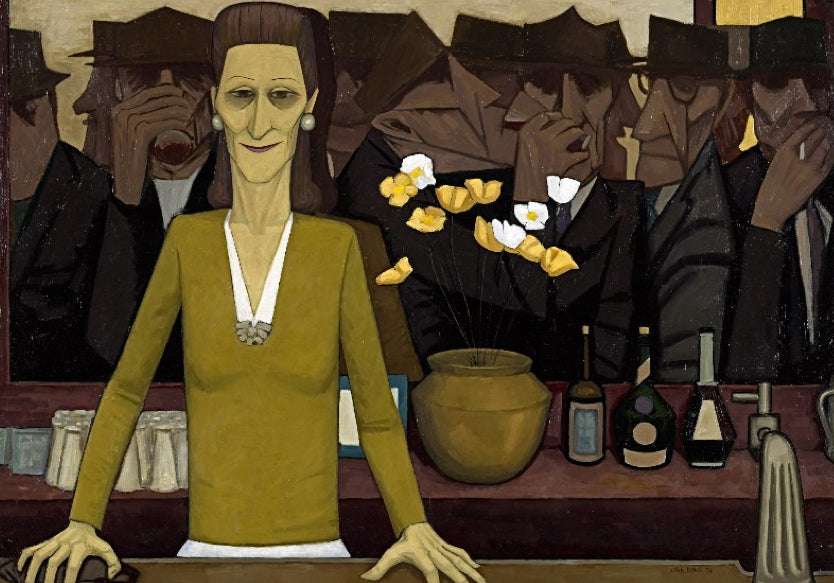 The Bar 1954, John Brack