Introducing
David Boyd - Artist (1924-2011)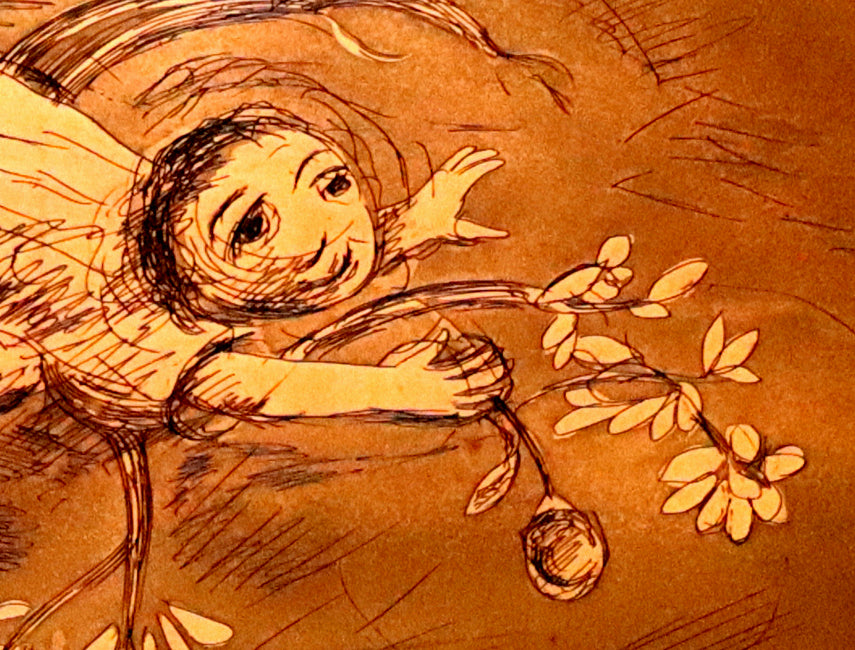 About The Artist
A member of the renowned Boyd family of artists, David Boyd began his artistic life as a classical musician, attending the Melba Memorial Conservatorium of Music in Melbourne at age seventeen before being conscripted to the army one year later.
Returning from service, Boyd was given an ex-serviceman's grant and began study at the National Gallery School where he took up an interest in pottery. Working with his brother Guy at the Martin Boyd Pottery in Sydney as a thrower, he met his wife, Hermia, with whom he set up a pottery studio in London in the early 1950s.
The duo's unusual works were mainly promoted as art pottery through exhibitions rather than stores and were created using new techniques learned overseas during their many travels. Highly influenced by medieval imagery and French provincial styles, their innovative pieces introduced new glazing practices and the use of the potter's wheel in moulding sculptural figures, featuring sgraffito drawing and metallic washes and lustres.
After holding a major exhibition of ceramic works at the Museum of Modern Art in Melbourne in 1956, David began painting his first collection, the Explorer series, focusing on the disastrous relationship between the Indigenous Tasmanians and the European explorers in colonial times. The series sparked controversy as it depicted the Aboriginal people as a gentle people who were frightened of losing their land, an uncomfortable idea for many people at the time.
Other paintings in the collection are symbolic explorations of the relationship between the Australian landscape and the European explorers, depicting the pioneers' wonder and awe at their new harsh and bewildering, yet beautiful, environment. One such piece entitled Explorer Thrown, an oil on canvas, features a lone explorer, prostrate on the red earth of a gloomy Australian outback, desperate and disoriented.
In the mid-1960s after moving to London, Boyd discovered a new painting technique and coined the term "Sfumato", a nod to Leonardo da Vinci's original use of the word to describe his own seamless and smoky graduations in painting. To create his own Sfumato style, Boyd used candle flame to add a burnt, smoky effect to his works as seen in his powerful and evocative Sfumato series, exhibited in London and Newcastle, New South Wales, in the late 1960s.
Boyd's other series include the Trial, Wanderer, Burke and Wills and Garden in the Wilderness collections, the latter exhibited exclusively in Newcastle, New South Wales, in 1972.
In 2008, Boyd was awarded the Medal of the Order of Australia for his services to art as a painter and innovator of ceramic sculpture and pottery techniques.