Introducing
Fred Williams - Artist (1927-1982)
About The Artist
Considered to be one of Australia's most important and prolific artists, Fred Williams pioneered a new view of Australia's landscapes, holding more than 70 solo exhibitions over the course of his career both nationally and worldwide.
From the age of sixteen, Fred Williams studied art at the conservative National Gallery School in Melbourne before taking lessons with impressionist George Bell at his Bourke Street Studio School. Completing two years of study in London at the Chelsea School of Art, Williams returned to Australia where he exhibited regularly and began to establish himself in the Australian modern art scene.
Perhaps his most famous series, the You Yangs collections (I & II), display the vastness of the land seen from the vantage point of the You Yang granite ridges of Victoria. In order to depict the sparseness and scale of the land, Williams looked to the art of Indigenous Australians, tipping his images up to the surface of the canvases, offering aerial views of the scenes he captured. Focusing on the abstract form of the landscapes beneath the You Yangs, the pieces offer a unique interpretation of the Australian country featuring trees dotted randomly across the land above an iconic burnt orange earth. By dripping paint onto the canvases and quickly spotting with paintbrush, Williams created pieces that are dynamic and vigorous in their bare harshness, reinventing modern Australian art's relationship with its homeland.
In 1979, Williams painted the last of his major landscapes, Waterfall polyptych, inspired by Eugene Von Guérard's Waterfall, Strath Creek (1862). One of the most important pieces of his body of work, the four-panelled oil on canvas depicts the Lal Lal Falls near Ballarat, Victoria, and showcases Williams' proficiency for formal creativity in painting original landscapes.
Williams was the winner of the Wynne Prize in both 1966 and 1976, and his works were exhibited in the Museum of Modern Art, New York, for the 1977 showcase, Fred Williams – Landscapes of a Continent.
Williams is represented in The National Gallery of Australia, all state galleries, numerous regional galleries as well as many public and private collections internationally, including the Tate Gallery of London.
As he moved into landscape painting, Williams noticed a substantial difference in the methods needed to paint the vast Australian spaces in contrast to the structured European cityscapes he had experienced with their delineated foregrounds and backgrounds. He became interested in conveying not the relationship between humanity and nature, but the inherent intangible experience of Australia's varying landscapes.
"You Yang's landscape" by Australian Artist Fred Williams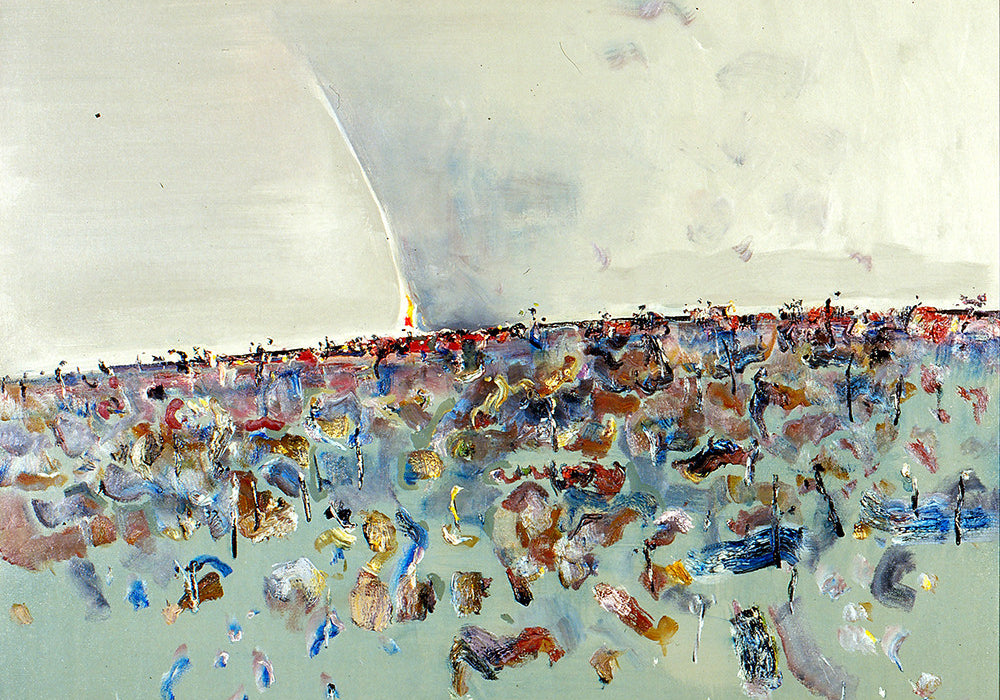 "Fire On The Ridge" by Australian Artist Fred Williams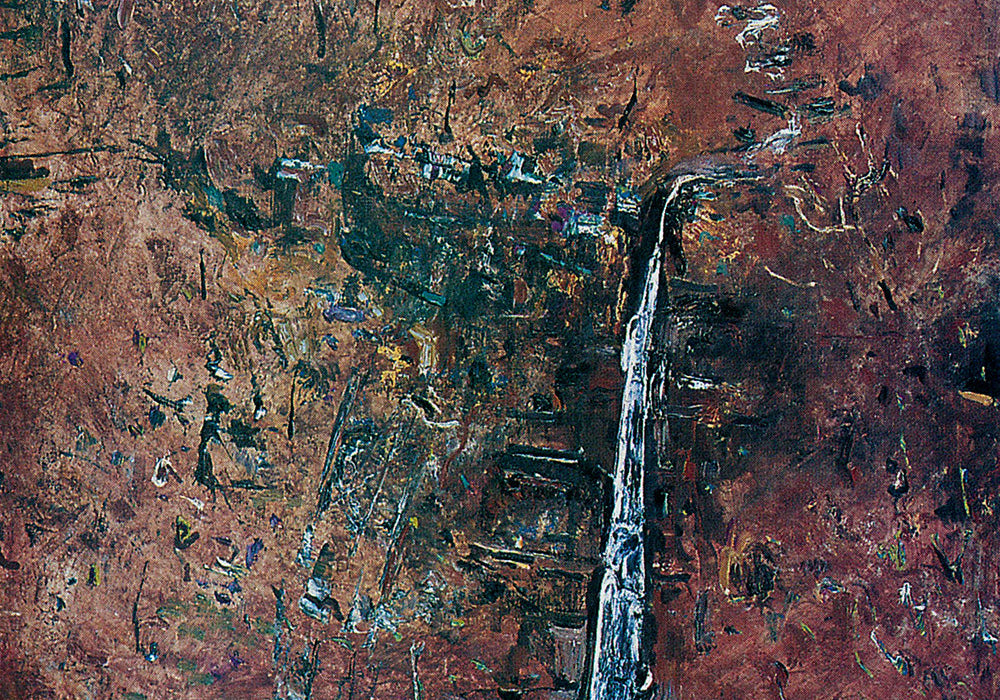 "Strath Creek" by Australian Artist Fred Williams