Introducing
Bill Henson - Artist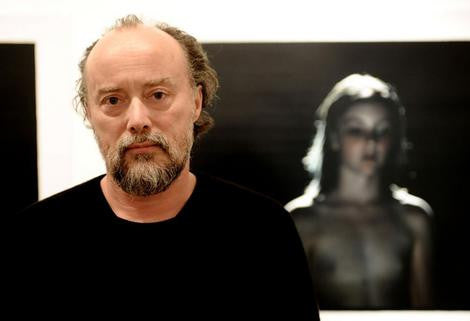 About The Artists
Bill Henson (b. 1955) is an internationally recognized Australian artist, who has exhibited in major art institutions such as the 'Guggenheim Museum' and the 'Venice Biennale'. From the eastern suburbs of Melbourne, Henson studied Art at the 'Prahran College of Advanced Education'.
Henson worked at a local bookshop called "The Bookshop of Margareta Webber" which sold mostly books on the arts. He then travelled to Europe and was engrossed in photography there. Henson's first solo exhibition was at the 'National Gallery of Victoria' at the age of 19. This exhibition has been followed by various local shows and international exhibitions in New York, London, Paris, Beijing, Tokyo, Montreal, Barcelona, Vienna and Amsterdam.
Henson, in his photographs, captures dark and disturbing, yet beautiful depictions of nudes, landscapes and crowds. His favourite themes explore adolescence, beauty and love. Henson is as controversial as he is talented, constantly being accused of 'sexual exploitation of children' by the police, media and critics. Some of his works in a show depicted photographs of a 13 year-old-nude girl which caused an outrage. Ultimately the exhibition was postponed and the police seized the photographs.
"Henson's elegant, formal photographs – of battered landscapes and fragile, wispy youths – resemble nothing so much as Flemish still-life's; rarely has colour photography captured so profoundly the furry texture of night time." -The New Yorker 2004
Henson currently holds an exhibition biennially in Australia, and up to three international exhibitions annually. An untitled work by Henson, from 1998/1999, was auctioned on 31st October, 2013 and sold for $47,500.