Introducing
William Dodds | CHG Represented Artist
"Painting the ocean takes a life time to master, It won't sit still, the light penetrates and reflects as colours blend and change with distance and depth." 
William Dodds.
About The Artists
Born in Sydney in 1964, and now living in Port Stephens New South Wales, Australia.  William is a self-taught artist and says he was born with a passion from God to paint, draw, design, and create.
The Australian coastline offers the greatest seascape subjects in the world. Unspoiled beaches, outer reefs and the rugged coastlines give him the opportunity to create both traditional and contemporary styles. Available as original oil paintings, commissioned works and limited edition prints.
William is an Australian contemporary seascape artist with a passion to capture the power, colour, and romance of the ocean in oil paints. Growing up in Port Stephens and being surrounded by the ocean has joined William and his family to the sea. He is a husband to Edwina and a father of three. The
beaches, waves, and beauty of the Australian coastline never ceases to inspire William to paint the perfect seascape.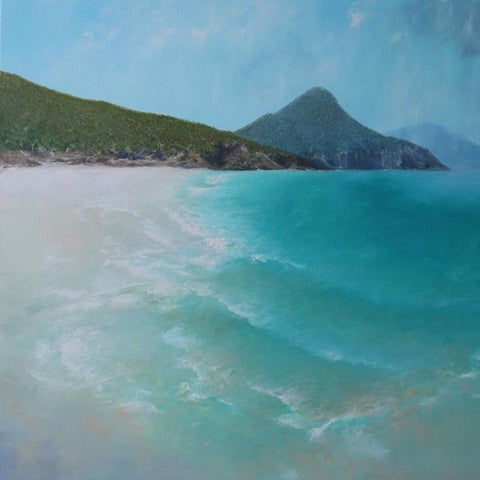 William Dodds
Wreck Beach