Introducing
Michael Zavros - Artist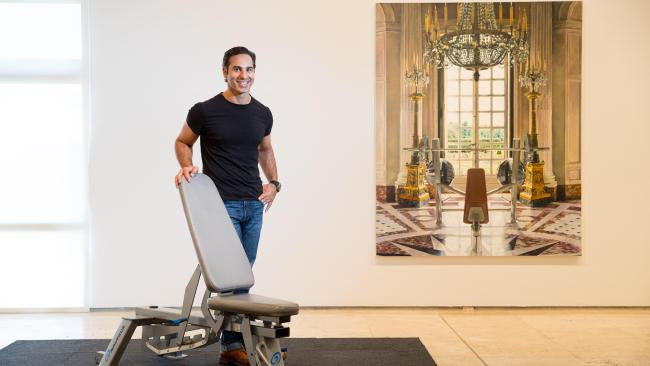 Artist Michael Zavros
About The Artist
Michael Zavros (b. 1974), an Australian artist from Brisbane, was artistically trained at 'Queensland College of Art' in 1996. His work often conveys his glamourous lifestyle by depicting realistically painted luxury items such as 'Versace' ties and 'Gucci' scarves. Zavros was awarded runner up for the 'Doug Moran National Portrait Prize' in 2009 for the painting "V12 Narcissus", which is a portrait of himself looking at his reflection on the body of his V12 Mercedes Benz.
Zavros has won three major Australian drawing prizes; the 'Jacaranda Acquisitive Drawing Award' (2002), the 'Robert Jacks Drawing Prize' (2005) and the 'Kedumba Drawing Award' (2007). He has been a finalist for the 'Art Gallery of NSW Archibald Prize' five times. His work "Flora"; a portrait of his daughter covered in a 'Gucci' scarf, won him the 'Mosman Art Prize' in 2016. In 2010, he was awarded the 'Doug Moran National Portrait Prize' and received the 'MCA Primavera Collex Art Award'.
Michael Zavros has had solo shows in various galleries around the world including Australia, New Zealand, Asia, Europe and the United States. In Australia, his work has been displayed and collected by many major public and private institutions not limited to; the 'Museum of Contemporary Art' in Sydney, 'Art Gallery of South Australia', and the 'Newcastle Region Art Gallery'.
He was commissioned by the 'Australian War Memorial', Canberra to paint a portrait of Victoria Cross recipient Ben Roberts-Smith. Another of Zavros' portraits; ex-Governor General, Quentin Bryce, is displayed at the 'National Portrait Gallery'.
Zavros has also participated in several international residencies in New York, Milan, Barcelona, Paris and Sydney. He is currently on the board of the 'National Association for the Visual Arts'. He was previously (2007-2011) a member of the 'Visual Arts Board of Australia, Council for the Arts'.
Zavros's "Hunter 2007" was sold for $57,600 at a 'Sotheby's' auction in November 2012.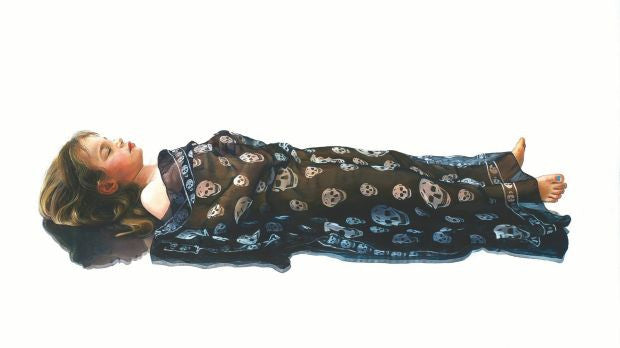 Phoebe Is Dead/McQueen, Michael Zavros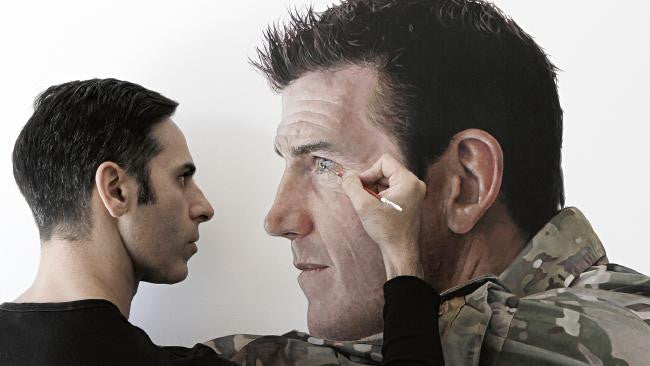 War Artist Michael Zavros painting Ben Roberts-Smith