Introducing
Rosalie Gascoigne - Artist (1917 - 1999)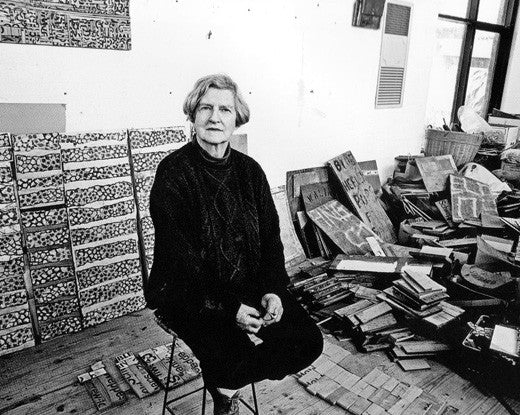 Artist Rosalie Gascoigne in her studio
About The Artist
Rosalie Gascoigne was born in Auckland, New Zealand in 1917. She first based herself in Canberra in 1943, and spent the rest of her life there. Gascoigne was a sculptor best known for assembling both natural and manufactured objects, which poetically portrayed her perception of the Monaro region. She used objects ranging from drinks crates, home and kitchen objects, masonite, wood, iron, road signs, and feathers.
Another significant characteristic of her work is her use of text. Creating cut-up, rearranged words from her favourite literature, crosswords, and traffic road signs. This resulted in an abstract formation which represented chaos, noise and disjunction. It was essential that the materials she used in her sculptures were exposed to weather conditions.
"My country is the eastern seaboard. Lake George and the Highlands. Land that is clean scoured by the sun and frost. The record is on the roadside grass. I love to roam around, to look and hear… I look for things that have been somewhere, done something. Second hand materials aren't deliberate; they have had sun and wind on them. Simple things. From simplicity you get profundity. The weathered grey look of the country gives me a great emotional upsurge. I am not making pictures, I make feelings" – Rosalie Gascoigne
Gascoigne did not formally train in art. She spent 17 years in isolation near the Stromlo Observatory and the wheat belt of Monaro. She held her first exhibition at the age of 57 at 'Macquarie Galleries', Canberra. The outcome of this exhibition was Gascoigne's dramatic rise in recognition. During this era, Gascoigne also explored the Japanese art of 'Ikebana', using it in her paintings to symbolise Australian agriculture and its organisation, order and balance.
Gascoigne became the first ever female artist to represent Australia at 'Venice Biennale' in 1982. She continued to create artworks in her mature age, needing the help of an assistant. In 1994, Rosalie Gascoigne received the 'Order of Australia' for her services to the arts.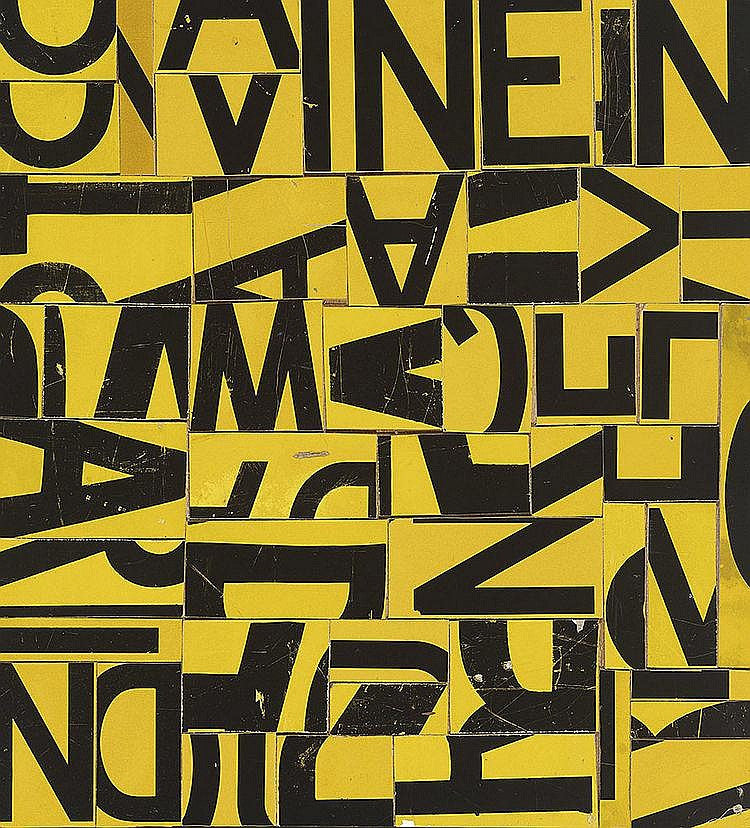 Banana Yellow by Rosalie Gascoigne