Introducing
Charles Conder - Artist (1868 - 1909)
A key figure of the 'Heidelberg School', Charles Conder was an English born painter, lithographer, and designer. He moved to Australia in 1884, sent by his father, to work as a land surveyor. He was also a lithographic apprentice for the 'Sydney Illustrated News'.
In 1886, Conder was elected as a member of the 'Art Society of New South Wales' (ASNSW), which enabled him to attend classes under A. J. Daplyn. In 1888, the 'Art Gallery of New South Wales' purchased Conder's "Departure of the Orient". At the 'Julian Ashton Sketch Club' at ASNSW, Charles Conder met Tom Roberts, who he was greatly influenced by. He painted alongside Roberts in various locations including; Heidelberg, and Box Hill, producing Impressionistic paintings. He also shared Robert's studio at the 'Grosvenor Chambers' when he moved to Melbourne.
Conder played a vital role in the '9 by 5' exhibition in Melbourne at the 'Buxton's Gallery'. He displayed 46 works in this show. The '9 by 5' was largely criticised by conservative critics, however, it proved to be a ground-breaking event in the Impressionist movement, influencing prominent later artists.
Conder left Australia for Europe in 1890; travelling between France and England, acquiring a studio in Montmartre, Paris. Here he adapted an unconventional bohemian lifestyle, and interacted with prominent literary personalities such as Oscar Wilde and Toulous-Lautrec. Conder was greatly inspired by Claude Monet's "Haystack" paintings, which compelled him to travel to Normandy to paint the local views.
Conder resided in London from 1894, frequently visiting Normandy and Dieppe. A year later, he started painting fan designs in watercolour, on silk. Conder played an influential role in Plein Air painting in Australia.
Conder actively painted for only 10 years of his life, yet became greatly respected in his time, recognised by major modern painters such as Edgar Degas. The Canberra suburb of Conder was named after him. He died in 1909 at the age of 40.
His artwork can be seen at the 'National Gallery of Australia', 'Art Gallery of New South Wales', 'Art Gallery of South Australia', 'Queensland Art Gallery', 'Ballarat Fine Art Gallery' and the 'Art Gallery of Western Australia'.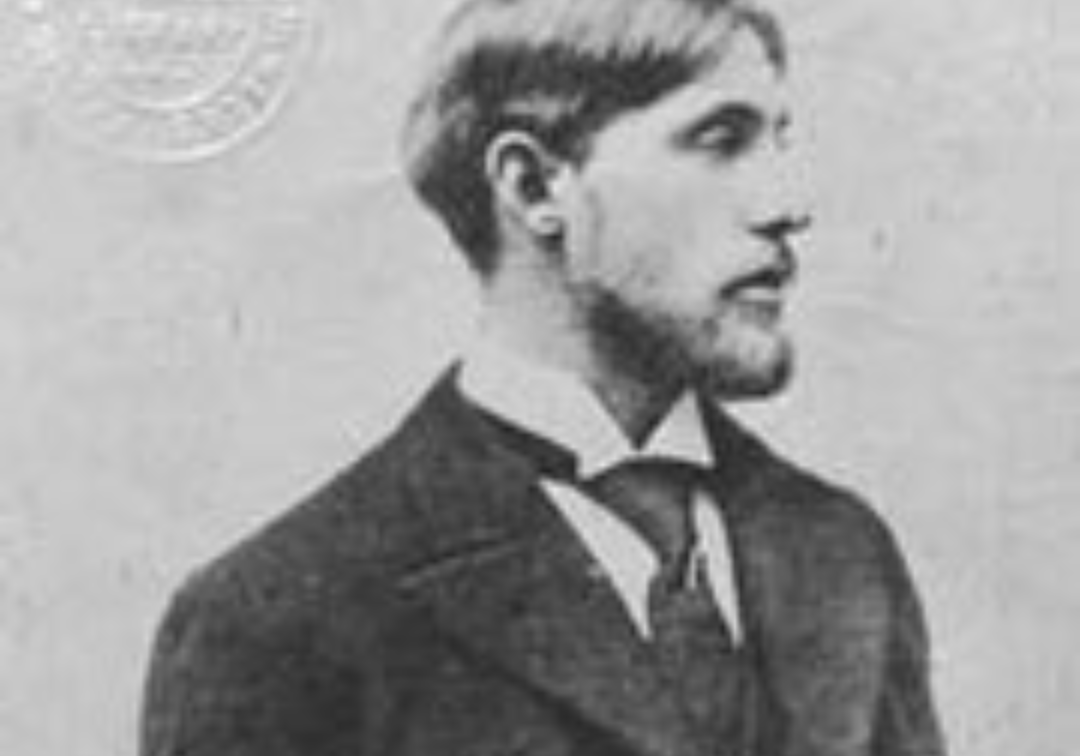 Portrait of Charles Conder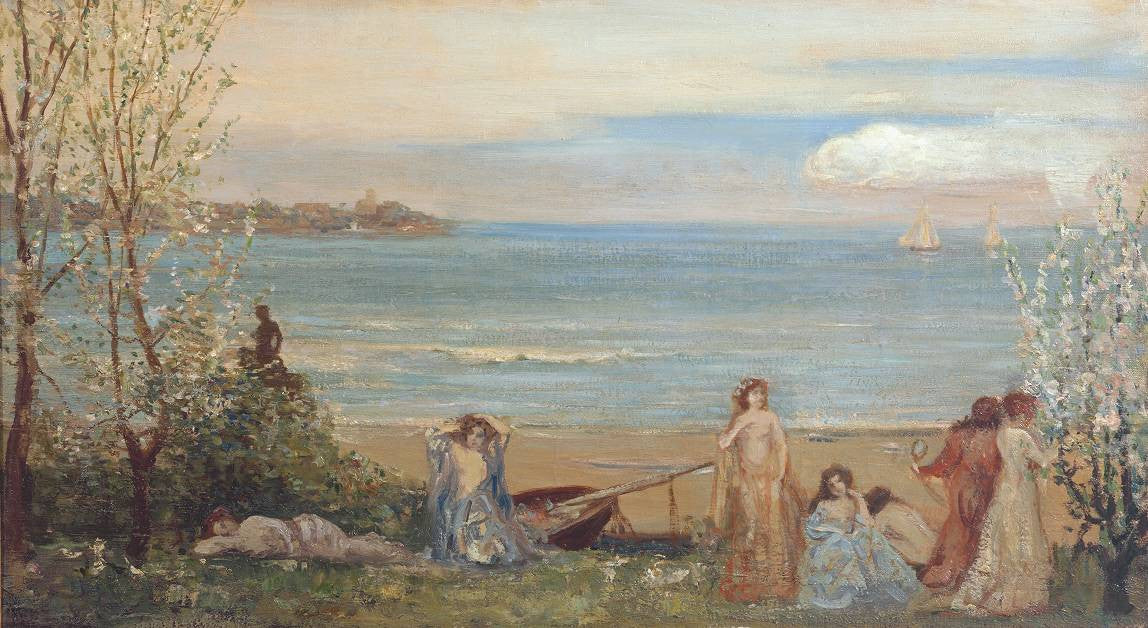 'Spring by the Sea' circa 1905, Charles Conder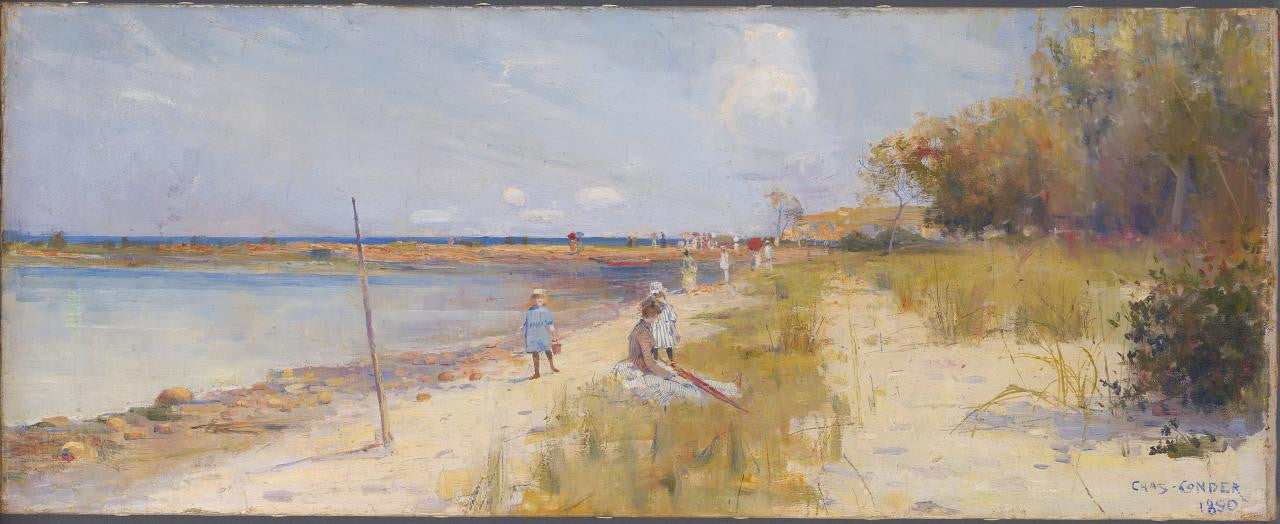 'Rickett's Point' 1890, Charles Conder