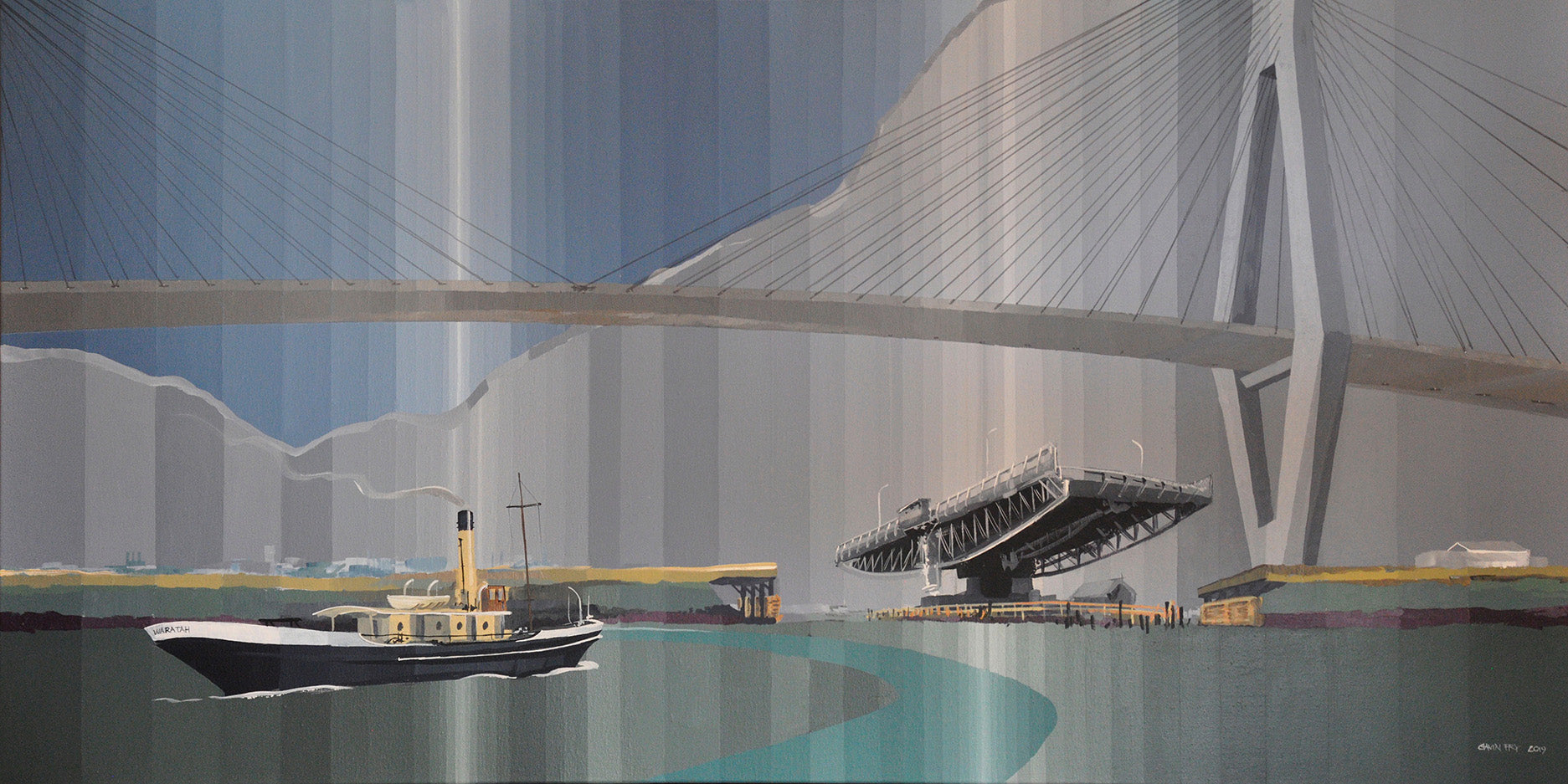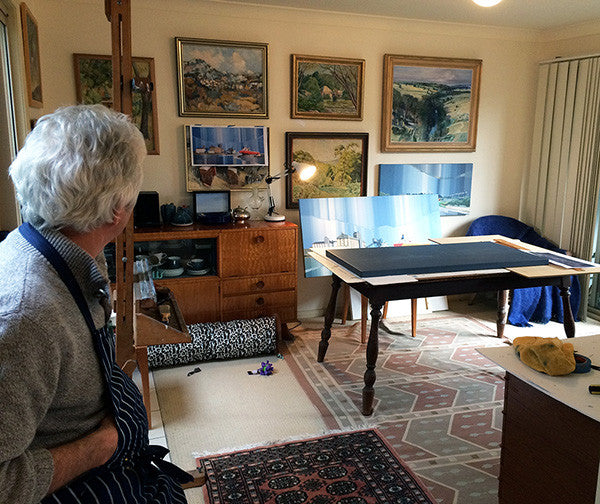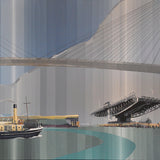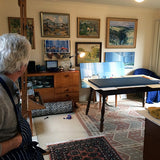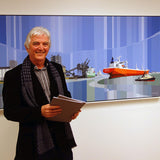 'Waratah' at Glebe Island
Artist Statement: The intricate pattern of bays and headlands that make up Sydney Harbour means that bridges have always been crucial to transport links in the city. Glebe Island Bridge, with its electrically operated swing span, worked for nearly a century before being bypassed by the new ANZAC Bridge in 1995. The historic steam tug Waratah, built in1902, makes its way to the permanently open span as it heads into home base in Blackwattle Bay. Waratah was based in Newcastle from 1948 until it was purchased and restored by the Sydney Heritage Fleet in 1968. 

Medium: Acrylic on canvas
Dimensions: 75 x 150 cms
Date: 2019
Condition: New
Director's Statement: Gavin Fry has worked in Australian art for more than 50 years, but only recently has gone full circle to the place where he started, as a practicing painter, fresh out of art school in the late 1960's. In a long career he took many directions, seeking out new experiences and forms of expression After teaching at secondary and tertiary levels, Gavin took to museum work as an art curator and museum director. As a direct result of that work he has become one of Australia's best known and most prolific writers on art and history, with more than 20 books to his credit. A lifetime of looking at, and writing about art has taken him back to where he started, painting and drawing the world around him in a distinctive and highly personal way.
RELATED SERVICES
If this artwork is SOLD or ON RESERVE and you would like to BUY art by this artist please contact us here.

If you would like an APPRAISAL or VALUATION for art by this artist please use our online valuation service here.

If you would like to SELL art by this artist please contact us here.
---
'Waratah' at Glebe Island