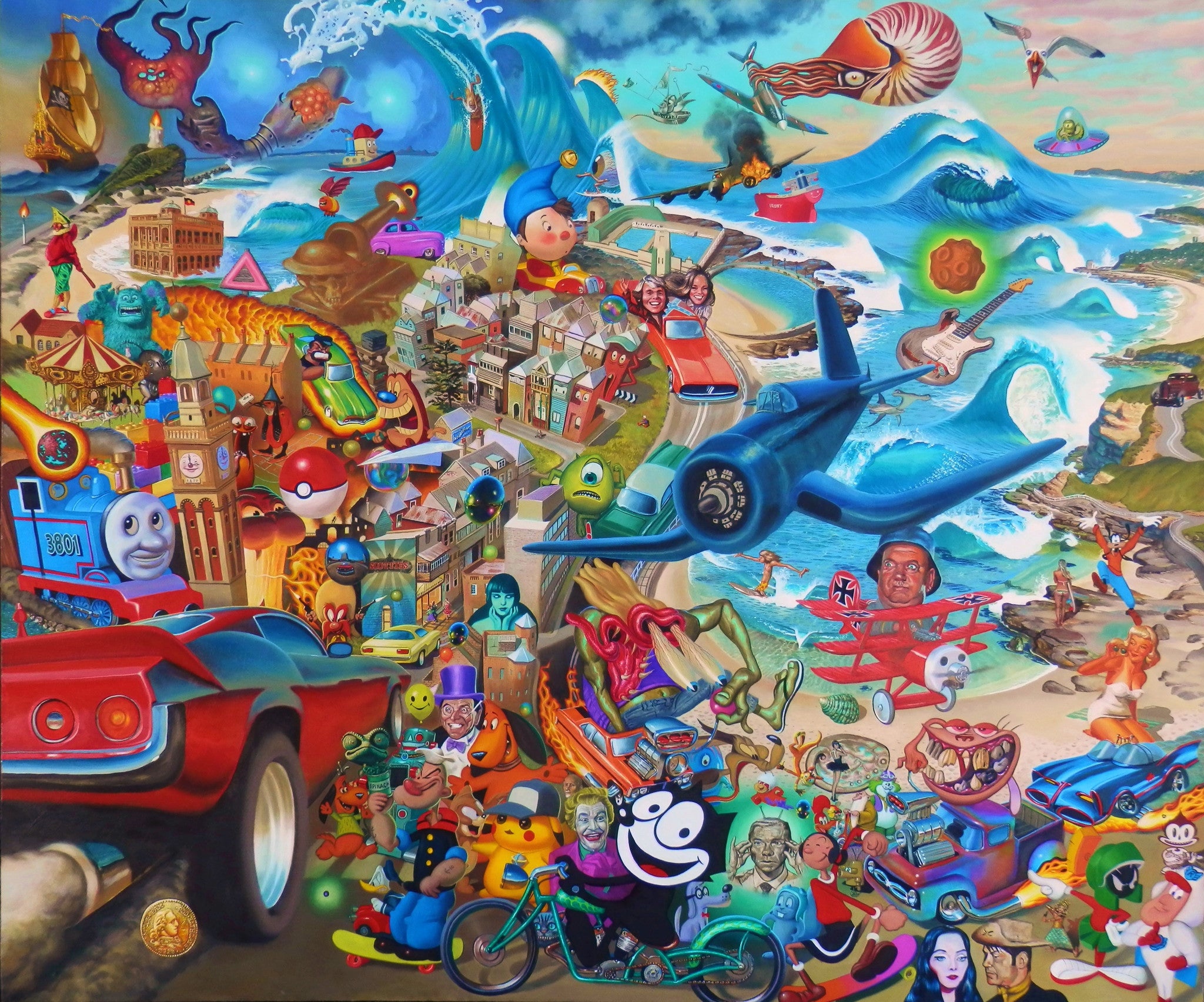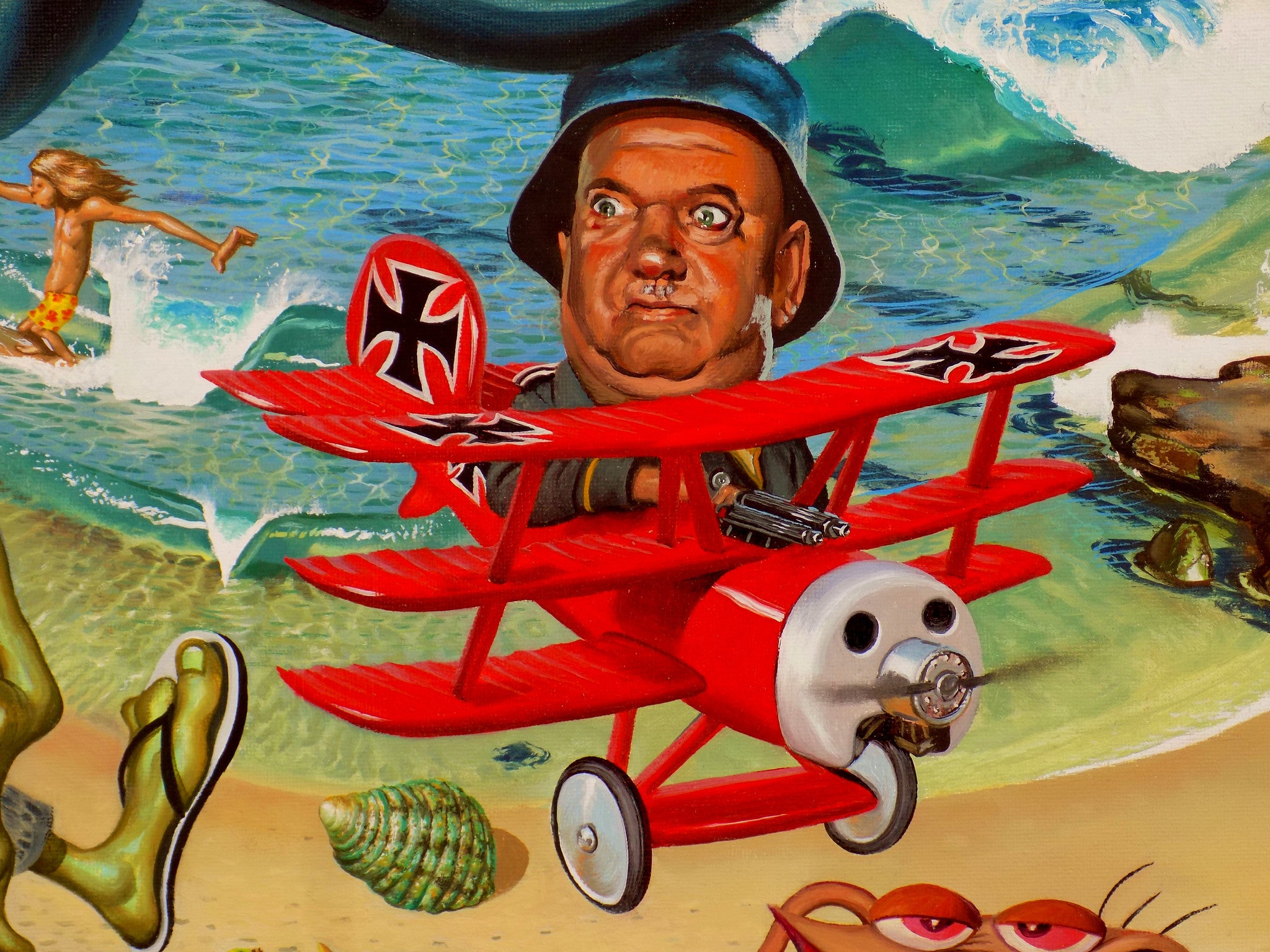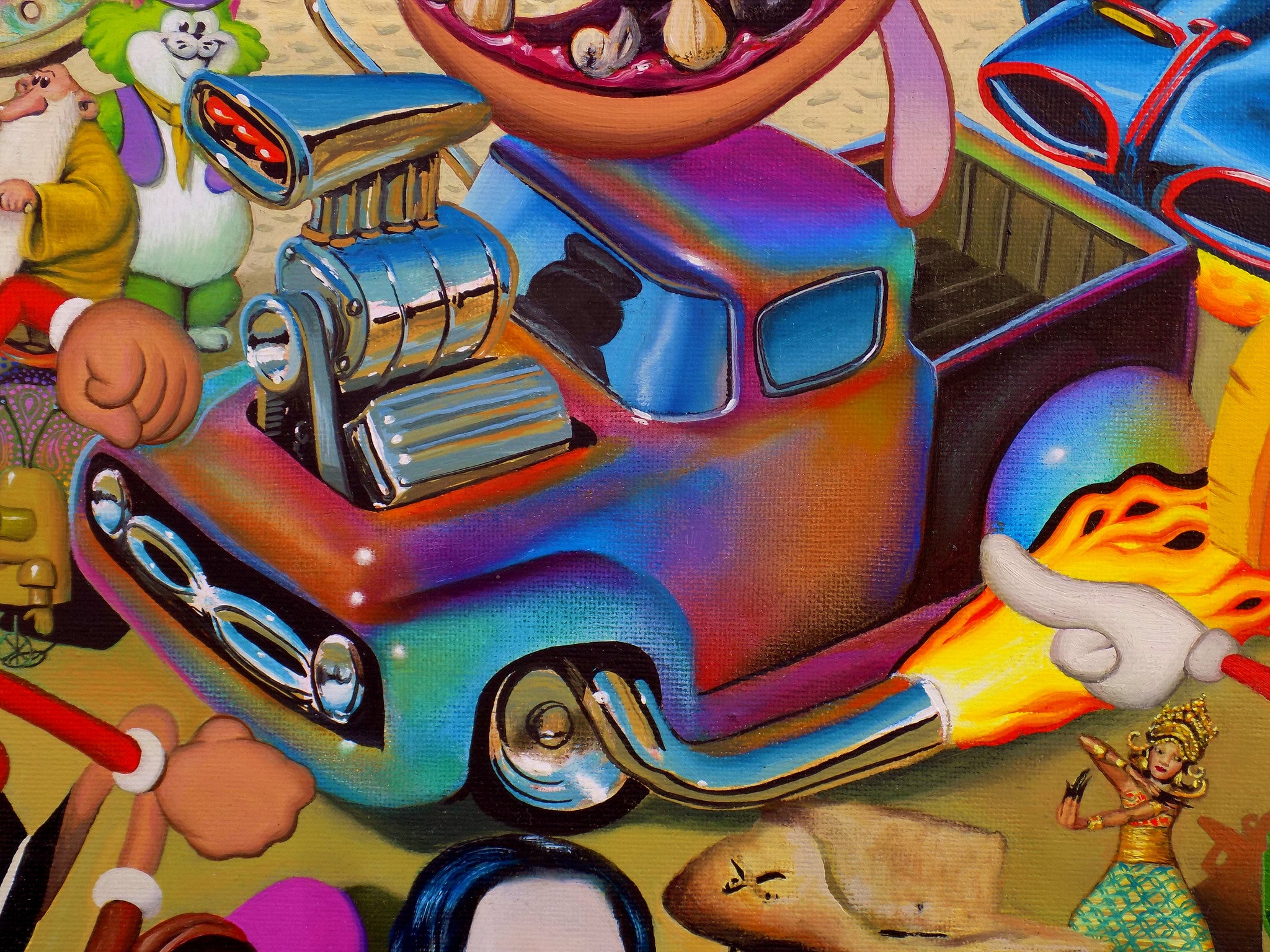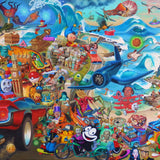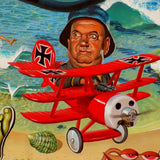 Toppa Town Too (Limited Edition Print)
Artist Statement:  Cartoons, politics, movies, TV, Newcastle coastline, war, surfing and Hieronymus Bosch.  Did I leave anything out? - Rod Bathgate.
Medium: Laser print
Dimensions: 80 x 100 cms
Date: 2016
Condition: New
CHG Director's Statement: The original artwork 'Toppa Town' by Rod Bathgate sold for $28,000 in 2015, putting it among the highest prices secured by a Newcastle artist. Sold by Cooks Hill Galleries. Rod Bathgate and his work have been prominent in the region's galleries for three decades with his work reflecting a broad repertoire of style.
I have seen many artists both in Australia and in my travels and it is my opinion Rod Bathgate is outstanding! I believe he has an insight where he has developed a "feel"- being totally comfortable working with the pastel medium in a unique fashion!
Cooks Hill Galleries is fortunate to have Rod Bathgate as a long-standing represented artist. We as viewers may take his pastel painting skills for granted; don't under estimate the natural skill and abilities Rod possesses. Whether they are learnt or he has been born with the talents, he has an affinity and respect for art of all styles.
RELATED SERVICES
If this artwork is SOLD or ON RESERVE and you would like to BUY art by this artist please contact us here. 

If you would like an APPRAISAL or VALUATION for art by this artist please use our online valuation service here.

If you would like to SELL art by this artist please contact us here.
---
Toppa Town Too (Limited Edition Print)