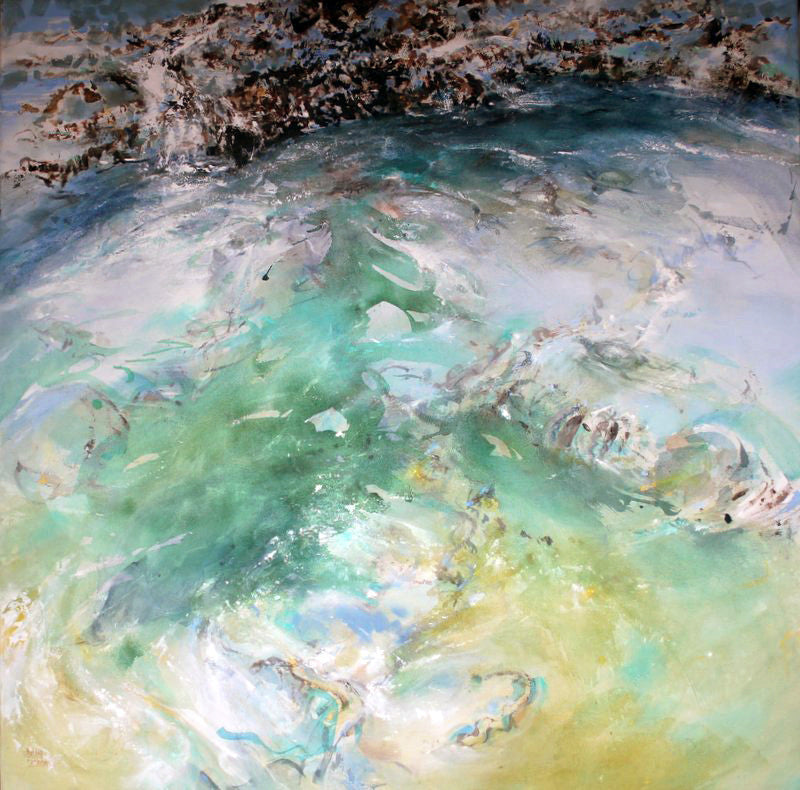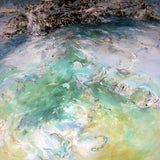 Artist Statement:  Every now and then, on my travels, I find a landscape which really excites and I have time to absorb and 'be in' this landscape. It may be the light, the lines, the mysterious mood, many other things.  I carry a sketch book and sometimes it only takes a few lines drawn to evoke the feeling I have about the area. Sometimes I record in watercolor or gouache but I do a lot of thinking about how I wish to put down my thoughts as simply as possible.  I look forward to going back to my studio and working with the medium I feel most suited to the subject, be it watercolor, acrylic, or oil paint and transporting myself back into that landscape. 

Medium: Acrylic on canvas
Dimensions: 110 x 110 cms
Date: 2015
Condition: New
CHG Directors Statement: I first saw Australian artist Susan Sheridan's work at the Strawberry Hills Gallery, Surrey Hills in the 1970's and was captivated by the serenity! Words of description and observations along the lines of – muted tones, atmospheric, impressionistic, sublime, dreamy, understatement and capturing a feeling, all described her art convincingly.
RELATED SERVICES
If this artwork is SOLD or ON RESERVE and you would like to BUY art by this artist please contact us here. 

If you would like an APPRAISAL or VALUATION for art by this artist please use our online valuation service here.

If you would like to SELL art by this artist please contact us here.
---