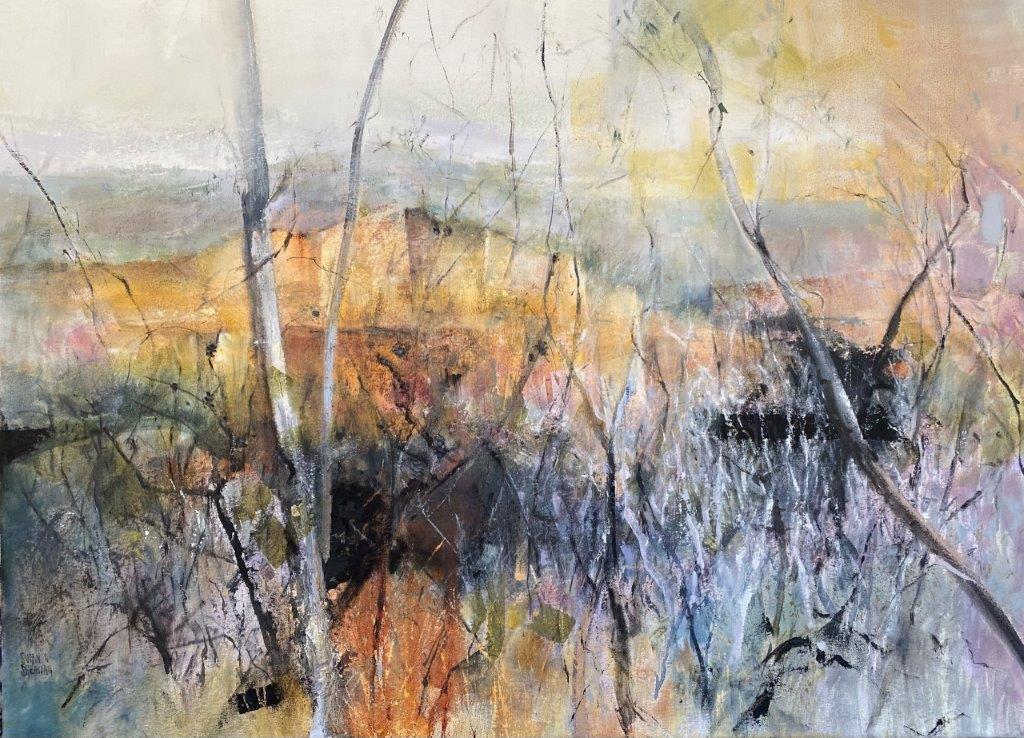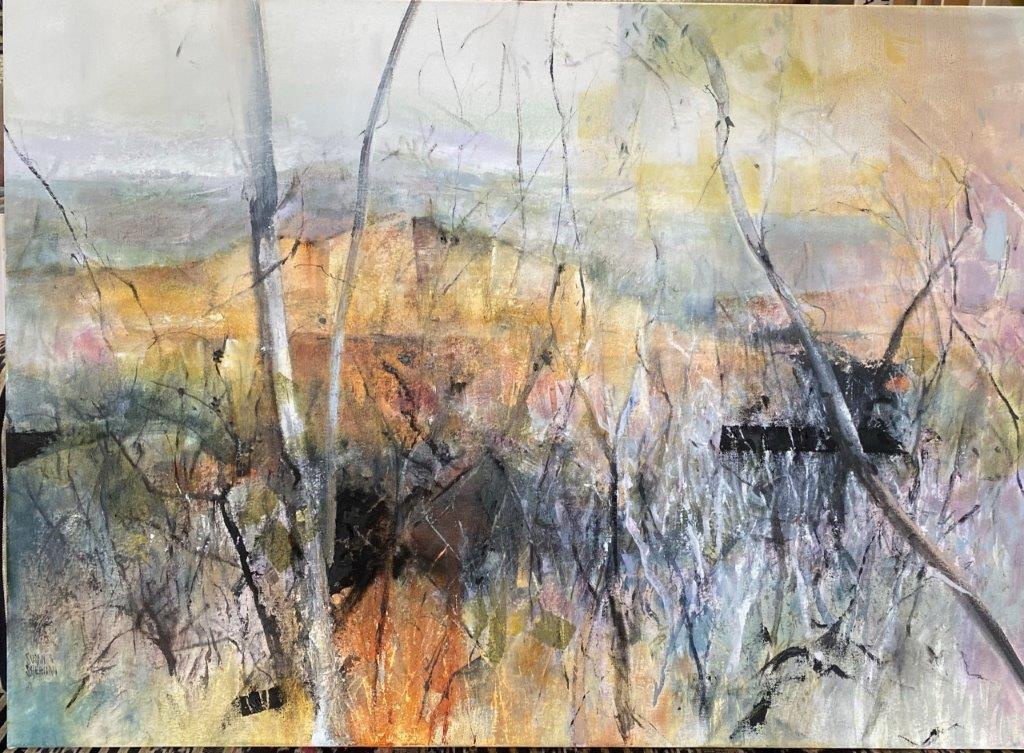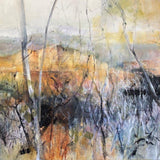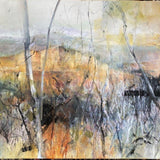 Through to the Walls Pierces Pass
Medium: Acrylic on Canvas                                                                                          Dimensions: 60 x 91 cms
Condition: Good

Artists Comment: "I often visit Pierces Pass on my way to my studio in the country.
I delight in the mountain bush with its many stages at different seasons and the sharp
geometrical form of the walls in view along the stony track .Recent fires
left black shapes, often banksias and groups of whitened trunks forming a
misty vista from years past. Bright new shoots adorn the scene.
CHG Directors Statement: I first saw Australian artist Susan Sheridan's work at the Strawberry Hills Gallery, Surrey Hills in the 1970's and was captivated by the serenity! Words of description and observations along the lines of – muted tones, atmospheric, impressionistic, sublime, dreamy, understatement and capturing a feeling, all described her art convincingly.
RELATED SERVICES
If this artwork is SOLD or ON RESERVE and you would like to BUY art by this artist please contact us here.

If you would like an APPRAISAL or VALUATION for art by this artist please use our online valuation service here.

If you would like to SELL art by this artist please contact us here.
---
Through to the Walls Pierces Pass