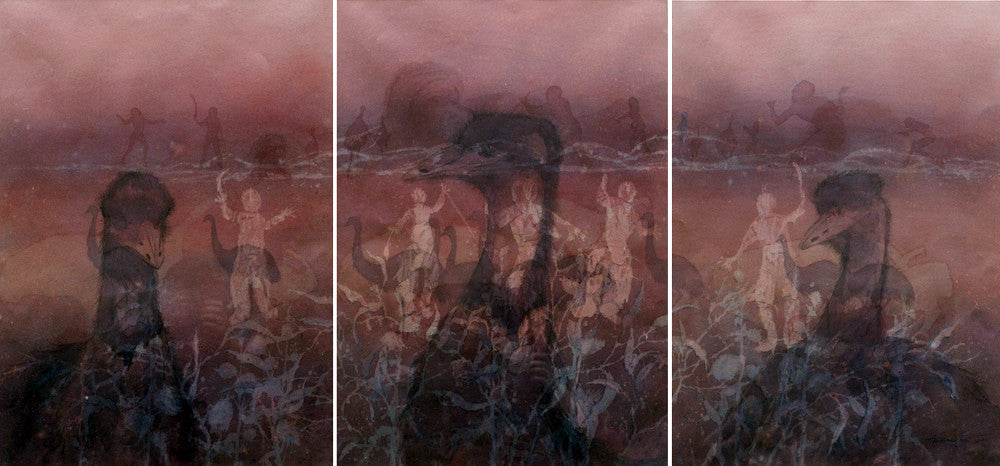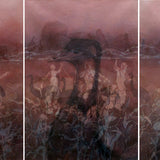 Artist Statement: I think of (the land) as my cathedral... like a pilgrim is drawn to a holy shrine, I am drawn to the outback. My desire is to create something more lasting than a fleeting visual image, which will encourage the viewer to look more closely. Many of my paintings possess a lyrical surrealism – a dream-like quality related to nature... I believe in the spirit of things.

Medium: Watercolour on paper
Dimensions: 70 x 50 cms
Date: 1980 circa
Condition: Good

CHG Director's Statement: Rex Backhaus-Smith has built a career as a professional artist on portraying the Australian outback. His art features the topography, flora, fauna and history of Australia, with a rare insight of passion and spirit.
His paintings have been described as 'white man dreaming' as they captures the rhythms of nature from dry to wet seasons and the migration of the emus to the man-made cycles of use and then abandonment of the land.
He weaves stories into each artwork, which demand exploration to discover all the underlying poetic treasures.
RELATED SERVICES
If this artwork is SOLD or ON RESERVE and you would like to BUY art by this artist please contact us here. 

If you would like an APPRAISAL or VALUATION for art by this artist please use our online valuation service here.

If you would like to SELL art by this artist please contact us here.
---