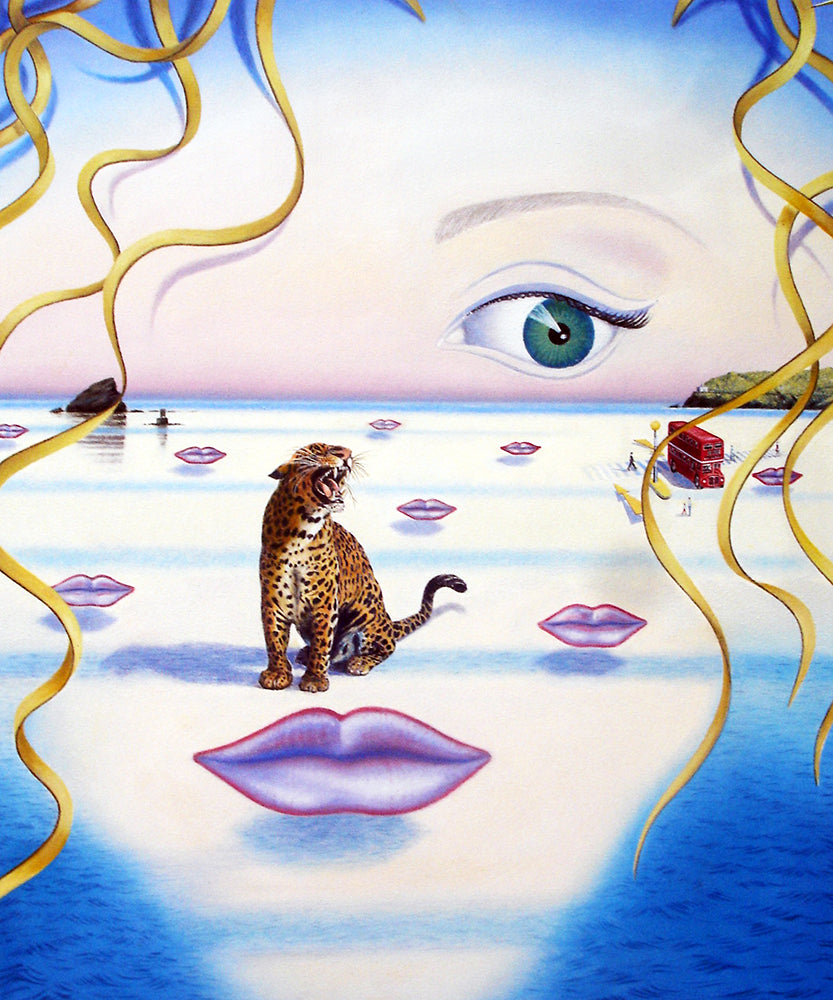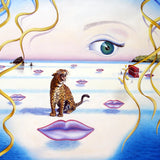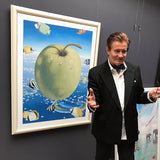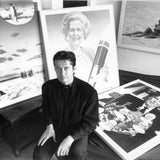 The Persistence of Nostalgia U/F
Artist Statement: There are some relationships which do not want to end. This Lithograph is about a love like that, which started in Cadaques, so beautifully. It then moved to Paris, London, Amsterdam, Hong Kong and LAX to Tucson Arizona of all places…oh, and Sydney too. Great for three years, then sheer confusion, disappointment and lust. Look at the London bus, and all those lips !
So this remains for me. The story of a beautiful love which was not to be, no matter how hard we tried. The timing was wrong. Or maybe it was the place. Perhaps we should have just stayed in Cadaques, where we met! -Phil Clarke
Medium: Lithograph on Paper
Dimensions: 74 x 60 cms
Date: 2017
Condition: Excellent
CHG Director's Statement: From world renowned, high society artist Phil Clarke - who calls Salvador Dali a friend - comes this exciting new selection of surreal art. Just take Dali and Warhol, then add Robert Rauschenberg, and stir… VOILA! You've got the brilliant surreal-ness of Phil Clarke.
Allan Hogan, Introduction: Phil Clarke always has an entertaining and whimsical insight into the human condition. His creative and technical skills enable him to focus on the chaos of change in modern society and magically transform his subjects into new visions – a wry look at what's happening right now.
The title of his latest exhibition is "Beyond Realism", and very quickly Phil's respect and admiration for the work of Salvador Dali is obvious. That's not surprising, given that Phil lived for ten years in the Spanish village of Cadaques where Dali and his wife Gala entertained a passing parade of artists and hippies.
This is Phil's first exhibition for eight years in his home town of Sydney, and it seems to me that these are paintings for the Ages. They're not the product of the latest fashion in art. These are sensitive and compassionate images about love and war and people, and the world around us. Continue reading here.
RELATED SERVICES
If this artwork is SOLD or ON RESERVE and you would like to BUY art by this artist please contact us here. 

If you would like an APPRAISAL or VALUATION for art by this artist please use our online valuation service here.

If you would like to SELL art by this artist please contact us here.


---
The Persistence of Nostalgia U/F