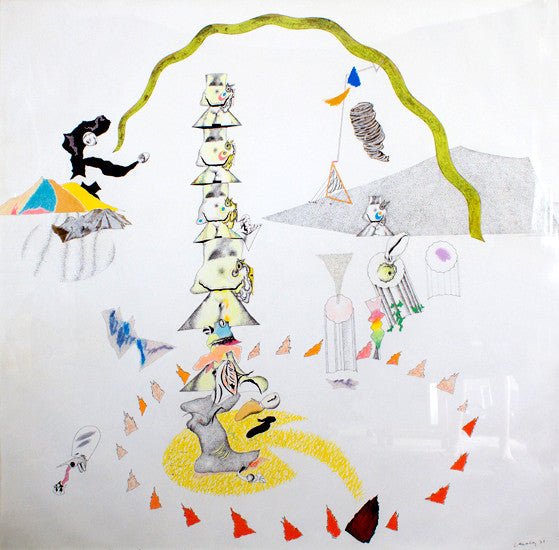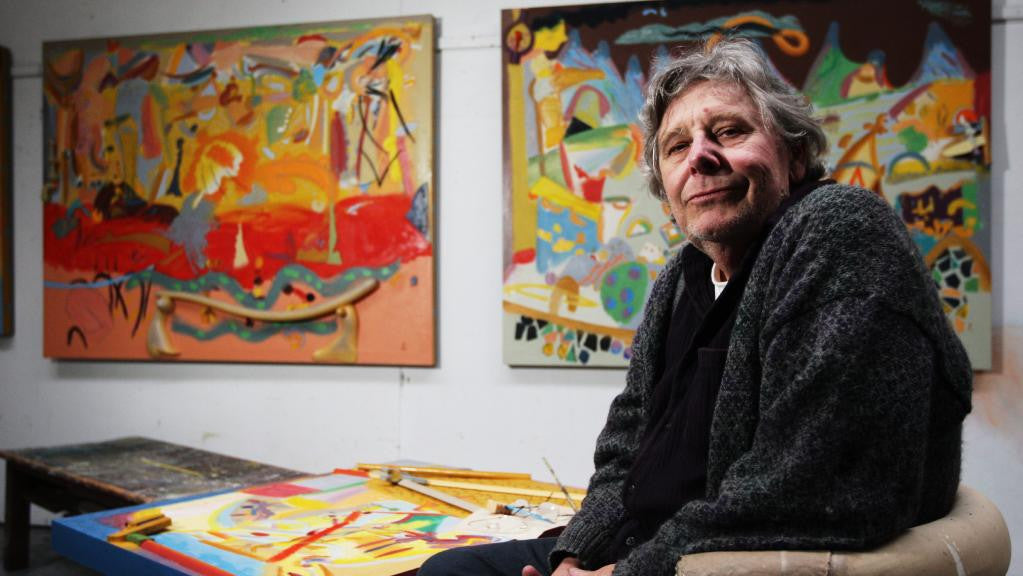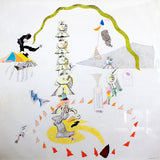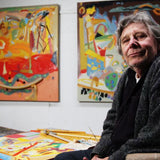 Artist Statement: I have so many things that I want to say as an artist — not how to be original so much as just how to be sort of powerfully engaged around the truth of a painting, (so) that it continues to reveal aspects of itself after it's finished and it's on someone else's wall. I think a lot of the satisfaction to be gained from painting is to do with that.
It's interesting that making art is very fundamental to being alive, somehow. That's the way I feel about it, anyhow. Colin Lanceley, 2015.
Medium: Mixed Media on Paper
Dimensions: 112.5 x 113 cms
Date: 1974
Condition: Good
CHG Director's Statement: Colin Lanceley was a painter, printmaker and sculptor. Lanceley is known for his whimsical Miro-like prints and paintings embellished with three dimensional shapes. It has been said that Colin Lanceley's works are the embodiment of 'joie de vivre'!

Lanceley arrived in Australia from New Zealand. In the 50s Colin undertook a diploma in painting at the National Art School. In 61, while still a student at the East Sydney Technical College, he became a founding member of the Annandale Imitation Realists. They exhibited their wacky, out there collaborative art at the Rudy Komon Gallery and Melbourne's Museum of Modern Art.

The group disbanded when Lanceley left for Europe in 1965 on the Helena Rubenstein scholarship.

Through the 60s and 70s Lanceley established a reputation in London; he taught at the Chelsea School of Art. During this time his works were acquired by the Tate and the V&A.

He exhibited regularly in Australia and returned to Sydney to live in the 1980s. He passed away in 2015.
RELATED SERVICES
If this artwork is SOLD or ON RESERVE and you would like to BUY art by this artist please contact us here. 

If you would like an APPRAISAL or VALUATION for art by this artist please use our online valuation service here.

If you would like to SELL art by this artist please contact us here.


---