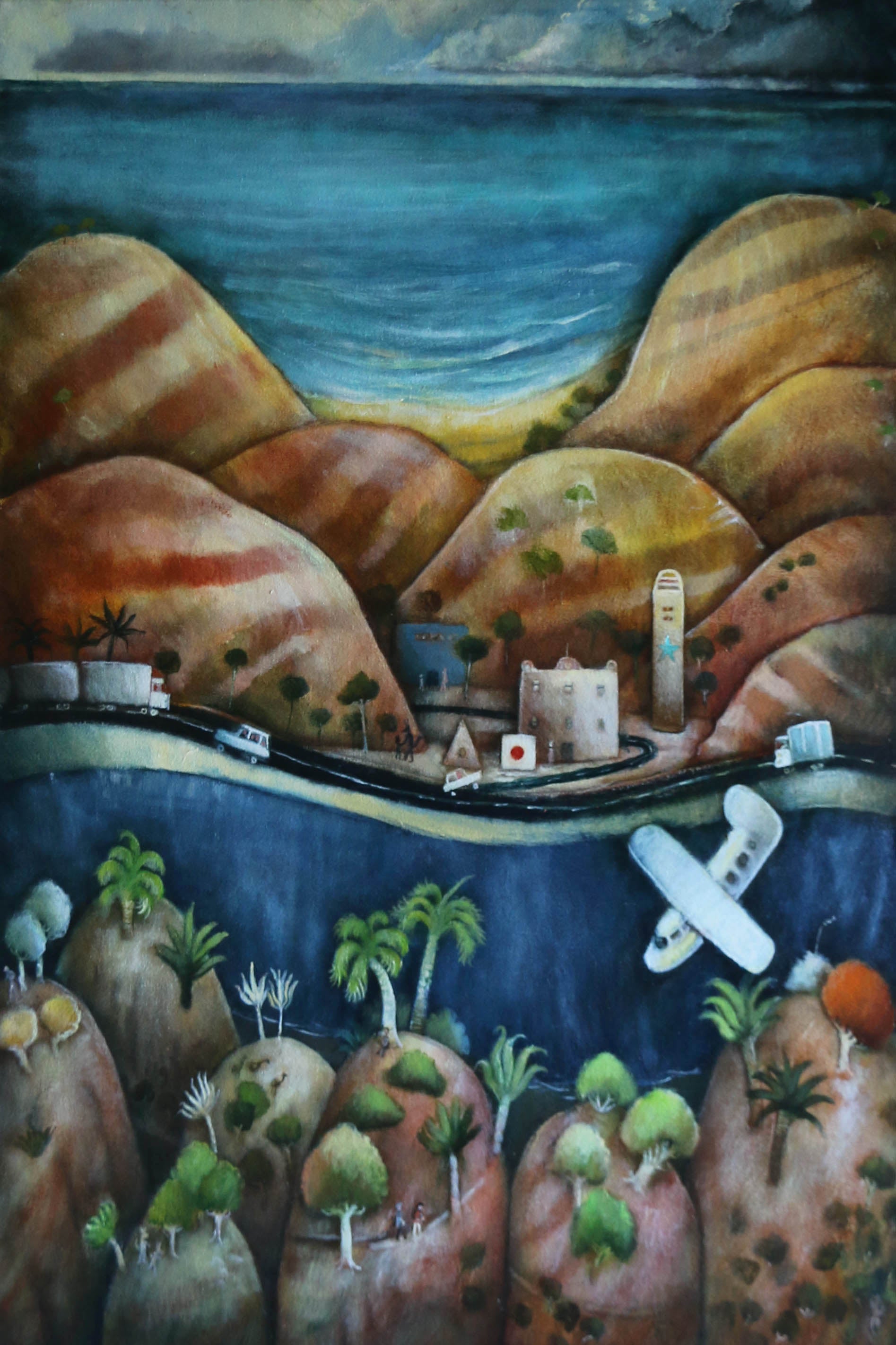 Medium: Acrylic on Canvas
Dimensions: 92 x 61 cms
Date: 2023
Condition: Excellent
CHG Directors Statement: Bryan Bulley has been a practising artist for over 30 years, previously centred Northern Territory capital, Darwin.
His work is mainly an exploration and depiction of landscape and the human activity within; in particular the space between nature and that human presence.
There is also a focus on more formal concerns like tone, colour, line, structure and
rhythm within the work. His work is meant to be viewed, contemplated and enjoyed;
there is a visual dexterity, a formed allegory and playfulness within.

Bryan achieved a Bachelor of Arts in visual arts at Newcastle University in 1990. He
then moved to the Northern Territory where he lived remotely, including two years in Kakadu National Park and four years in Milingimbi, an Aboriginal community in North East Arnhemland. In 2000 he moved back to Darwin city to focus on his art practice.
Since he has held 18 solo exhibitions and been involved in numerous group shows
and art prizes. His work is held within the Charles Darwin University collection, The Museum and
Art Gallery of the NT collection, The Federal Parliament House collection Canberra
and numerous private collections throughout Australia.
RELATED SERVICES
If this artwork is SOLD or ON RESERVE and you would like to BUY art by this artist please contact us here.

If you would like an APPRAISAL or VALUATION for art by this artist please use our online valuation service here.

If you would like to SELL art by this artist please contact us here.
---