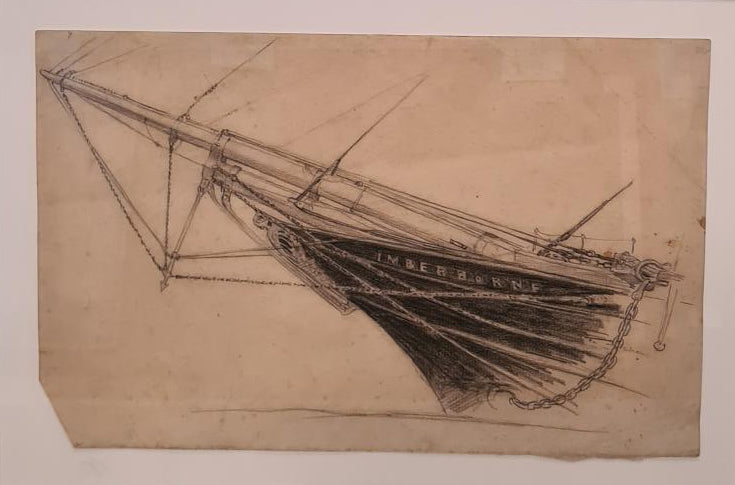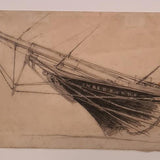 Medium:  Pencil drawing on Paper
Dimensions: 20 x 32 cms
Date: Tbc
Condition: Good

CHG Director's Statement: Norman Lindsay's work is well known by his representation within many publications and State, Regional Galleries and University Collections possessing his paintings. The most recent purchase by a major institution was the NGV (National Gallery of Victoria) where they paid a record amount for his painting titled 'Springs Innocence'.

Norman Lindsay's artwork was not always sought by public institutions in the earlier years however his importance to Australian art cannot be overstated with the more recent purchase by the NGV; an earlier oversight preventing his work not being represented much earlier. This is a major artwork by the artist, being of museum quality and therefore highly sought.

This artist has outstanding technical skill and art diversity- a children's illustrator, etcher, proficient in all mediums as a watercolourist, oil painter, drawing, ink and pencil. His model ship building, sculpting and writing. I doubt we will ever see an artist that has equal skills in all these mediums again.

I would rank this in the top quality for the artist. This Norman Lindsay painting we have for sale would compliment any compelling art collection, it would make an extraordinary fine art investment and it is an opportunity not to be missed!
This artwork is available for Art Buyers Group [ABG] members only. The [ABG] offers the discerning art lover qualified art and bespoke advice, including a comprehensive Director's comment on this artwork. [ABG] membership is FREE. Sign up for the [ABG] here.
RELATED SERVICES
If this artwork is SOLD or ON RESERVE and you would like to BUY art by this artist please contact us here.

If you would like an APPRAISAL or VALUATION for art by this artist please use our online valuation service here.

If you would like to SELL art by this artist please contact us here.
---