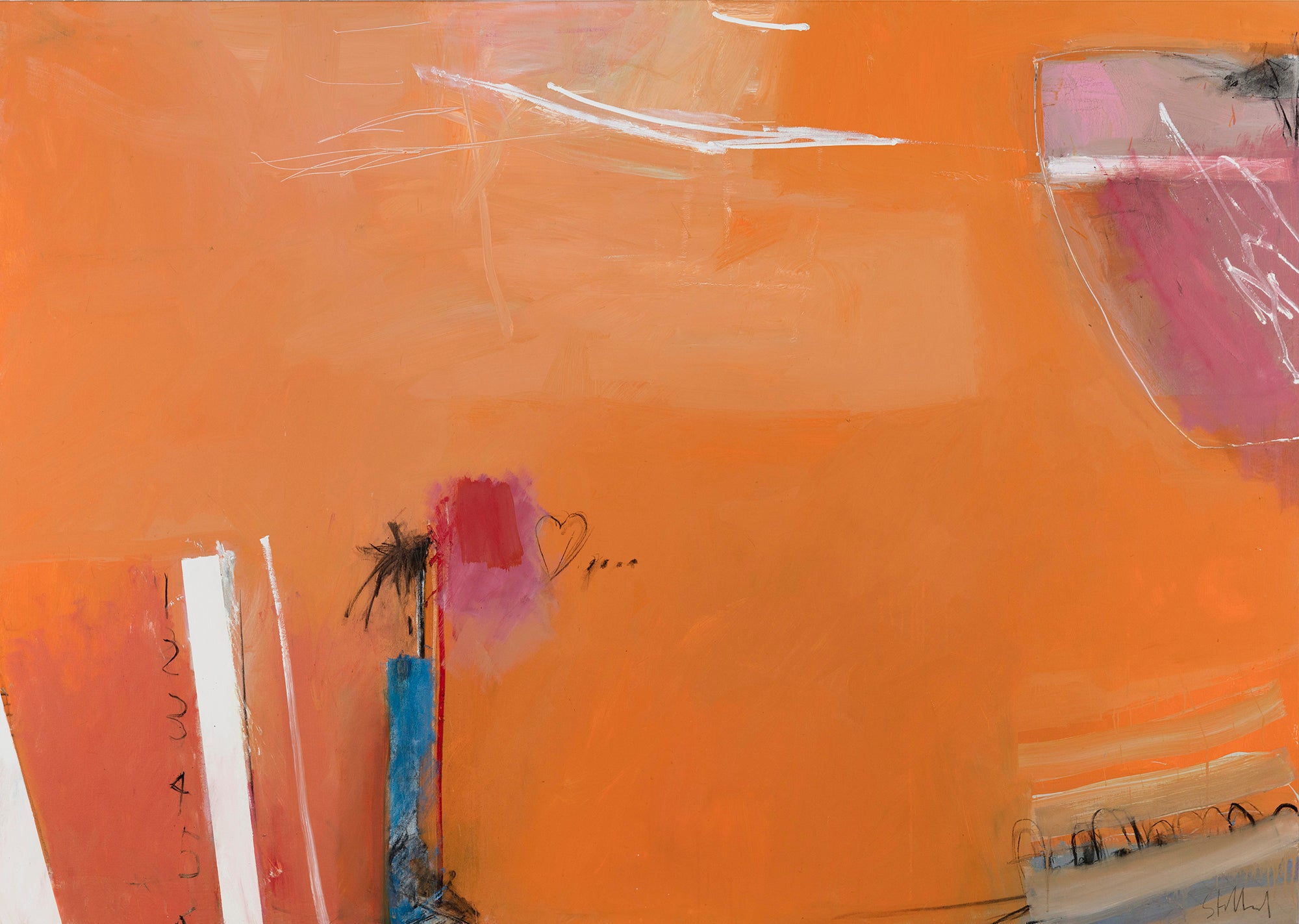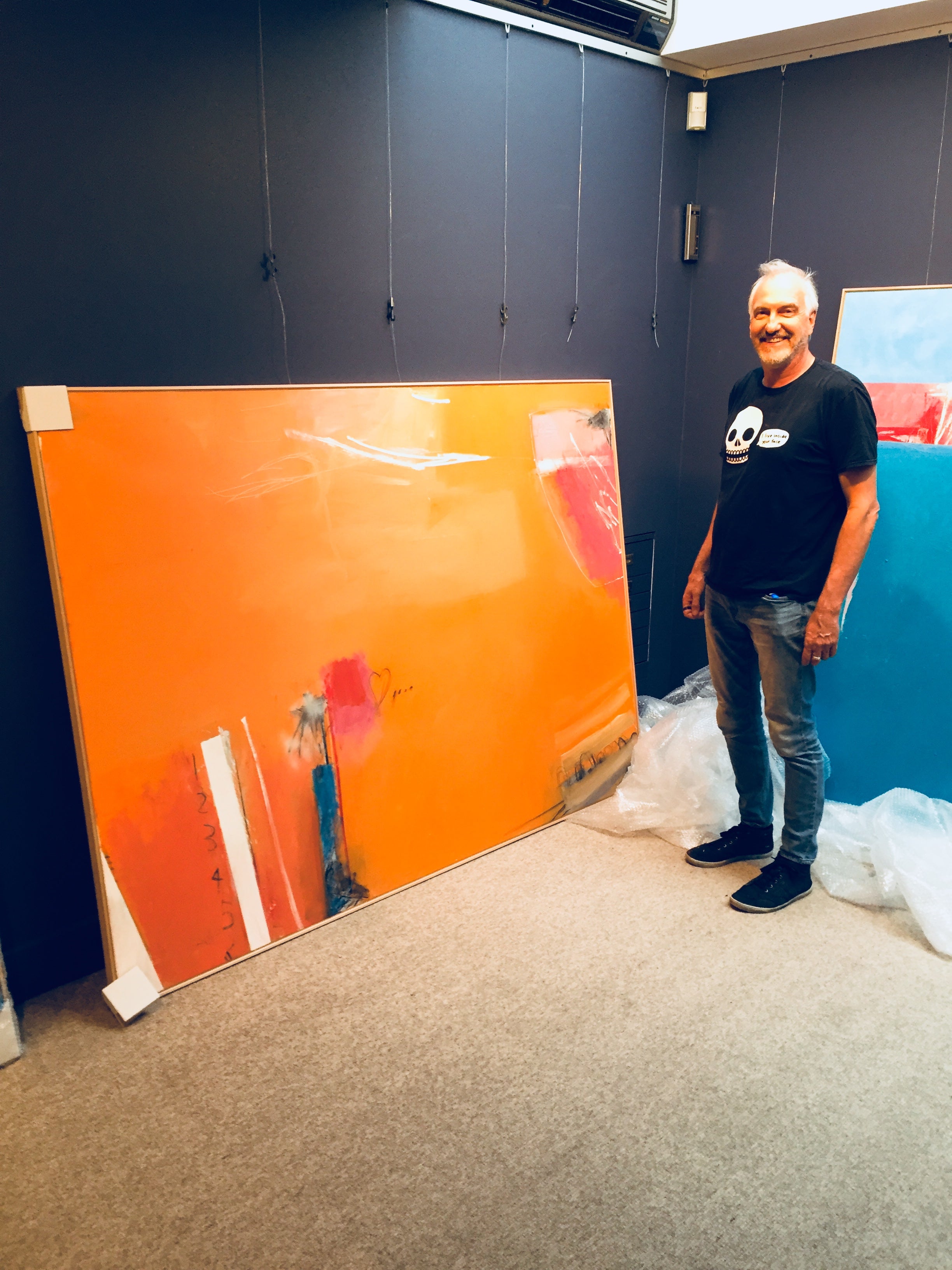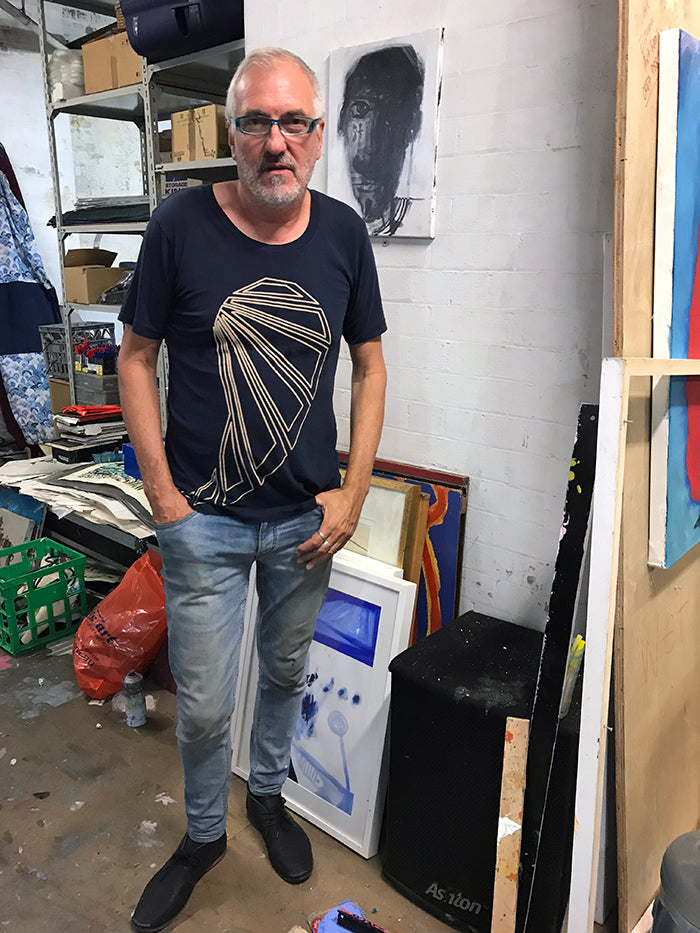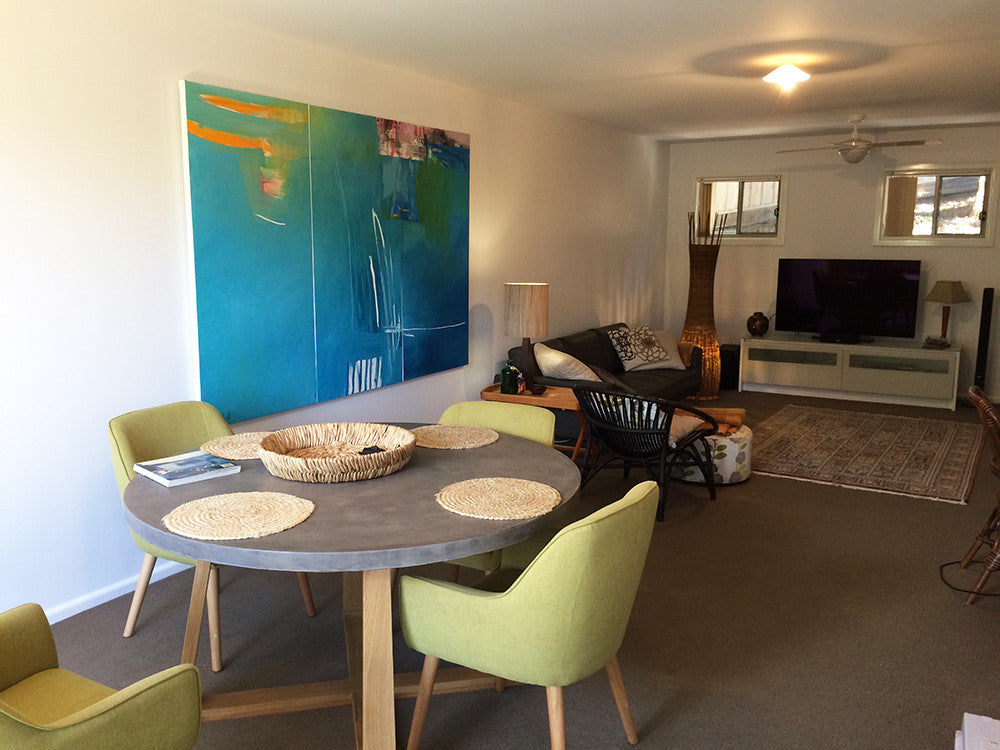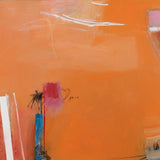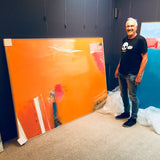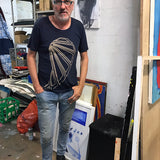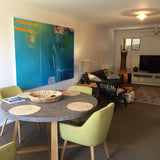 The Five Docks (Morning in new light)
Artwork Statement: This painting is a mediation of the light on the water under the Gladesville Bridge, it feels like I'm enveloped in light. A celebration of where I live, it's a very simple landscape, I'm in a luscious frame of mind. This painting out very quickly, there are many elements about to come into being, it intentionaly appears fresh and things are about to happen..and there is always light... life is good. - Phil Stallard, 2018. 
Artist Statement: In this series I have returned to painting mostly in oils. The paintings completed over the past year return often to the theme of water, with oils I have immersed myself in the lusciousness of oil paint.

I just keep overpainting until I get something with emotional energy, oils offer that intensity of pigment and energy that I'm trying to convey.

The paintings evoke old memories of the Hawkesbury River – I've also mixed it up with recent meditations on a stretch of water under the Gladesville bridge. There are also abstract references to Newcastle which is my second home, somehow the horizon off Redhead and Dudley come into the picture.

These paintings are essentially simple landscape paintings that are driven by emotion, I'm openly acknowledging my teenage influences, I'm saying hello to 60's Hockney and Lloyd Rees. I'm back in the water again, swimming in the waterline. - Phil Stallard, 2018.
Medium: Mixed media on canvas
Dimensions: 150 x 214 cms
Date: 2018
Condition: New
CHG Director's Statement: Where art is concerned Phil is driven by emotion, primarily employing a passion that is derived from the landscape. He is celebrated as an abstract expressionist painter of seascapes, harbour scenes and landscapes. He draws from these environments, being fascinated by and becoming involved or integrated with them. - Mark Widdup.
"There is a "total experience" in a Phil Stallard painting, a similar notion that no part of the painting is bland, or subordinate, or to be passed over. Stallard's work is very painterly indeed. His oil-paint is applied with a fluid lushness, a sensuousness, that recalls 1960's Brett Whiteley." - Peter Pinson, OAM.
Learn more about CHG represented artist Phil Stallard by reviewing his artist profile here.
RELATED SERVICES
If this artwork is SOLD or ON RESERVE and you would like to BUY art by this artist please contact us here.

If you would like an APPRAISAL or VALUATION for art by this artist please use our online valuation service here.

If you would like to SELL art by this artist please contact us here.
---
The Five Docks (Morning in new light)