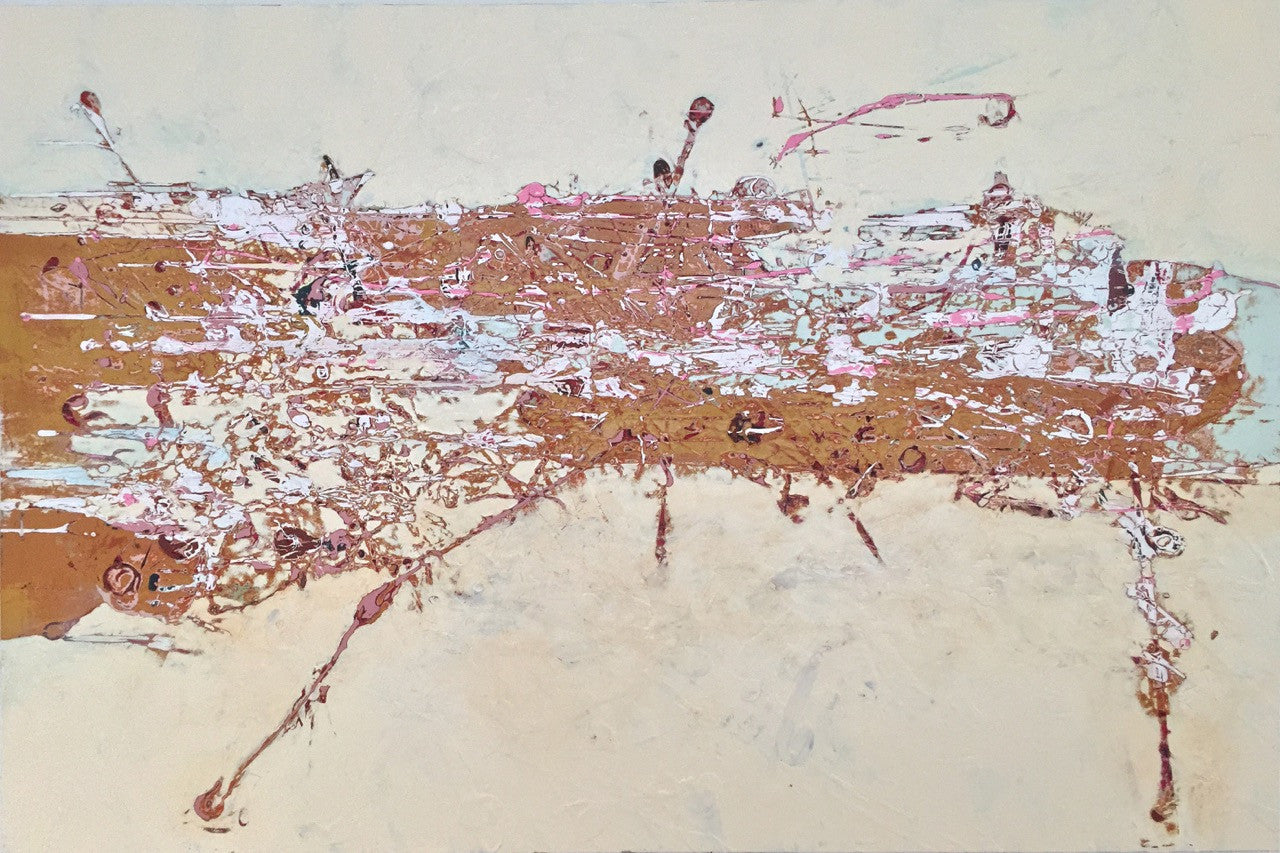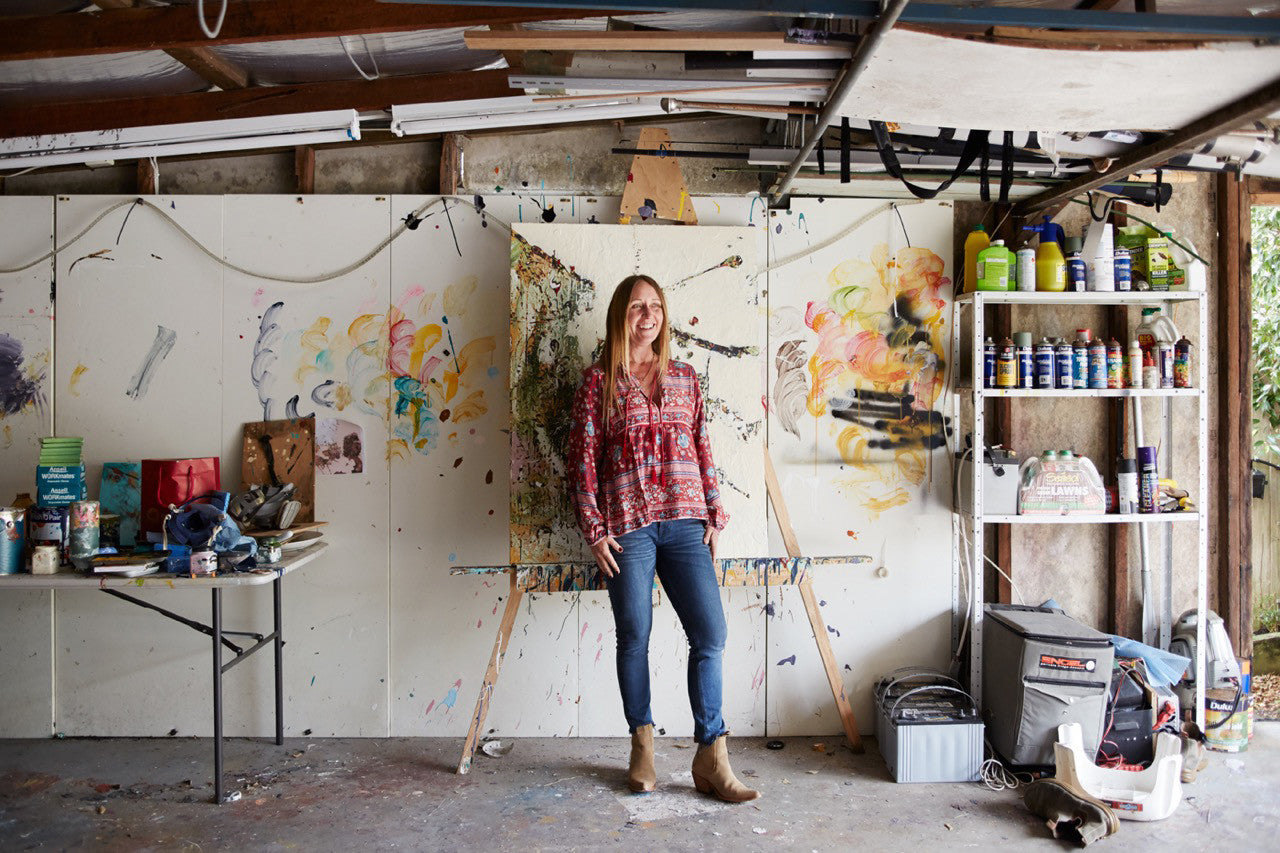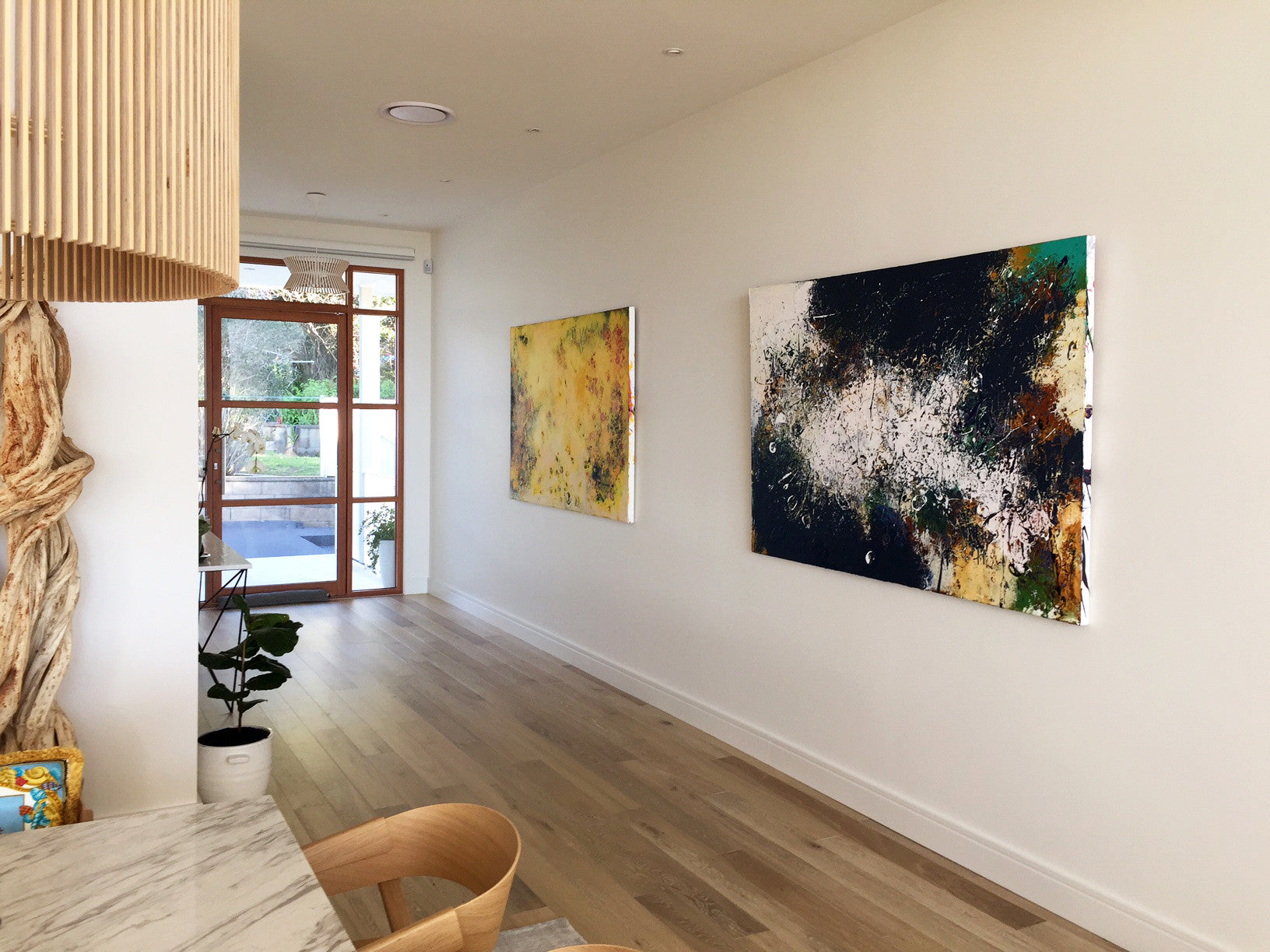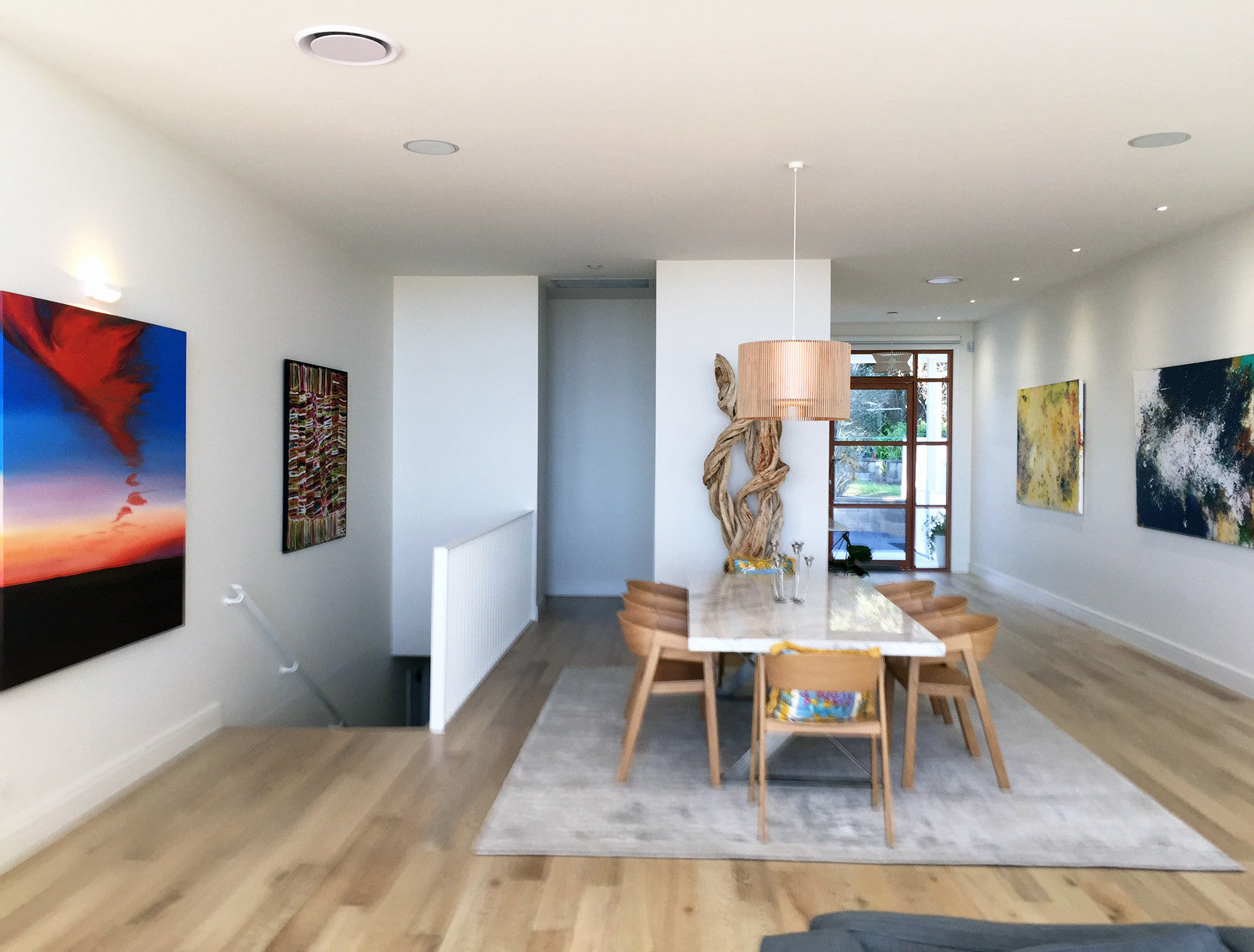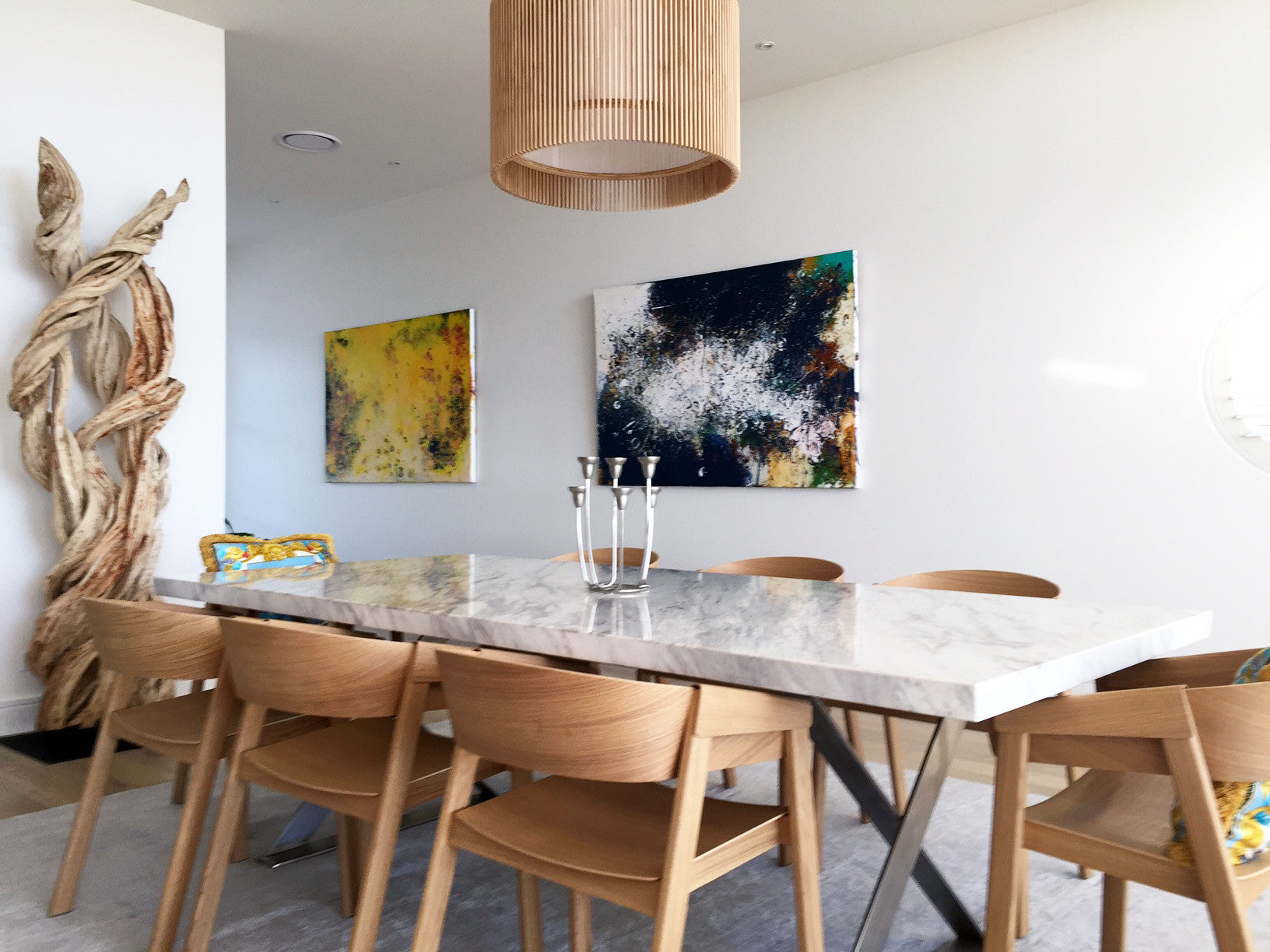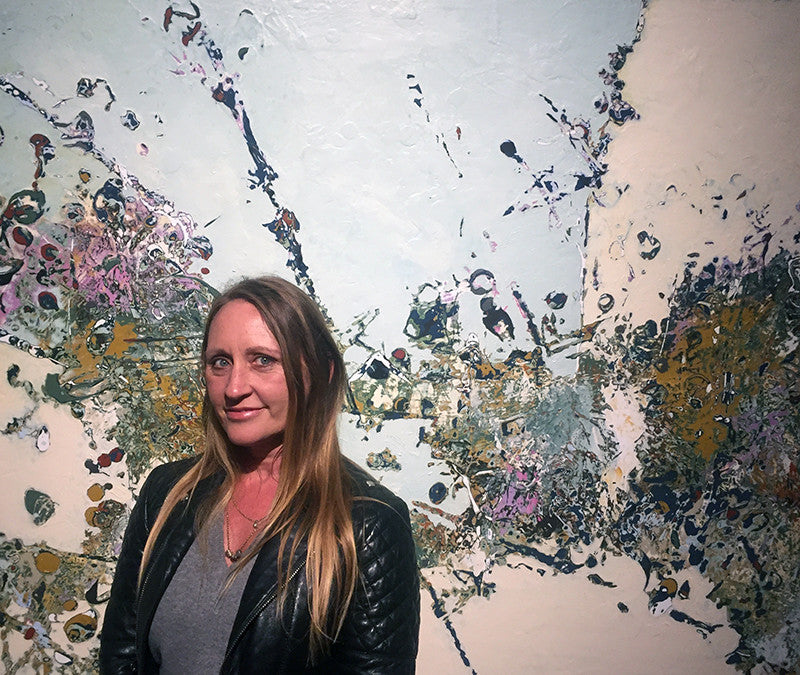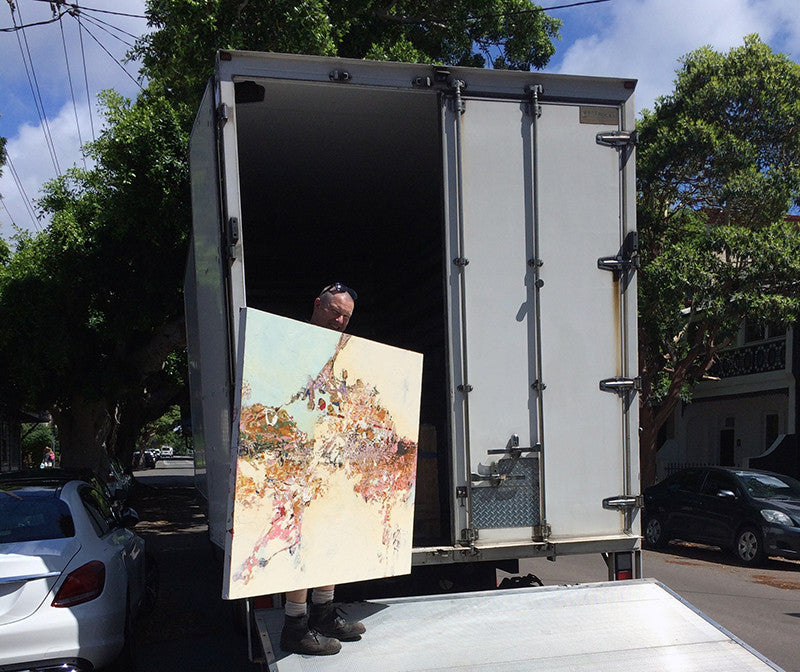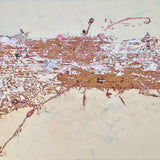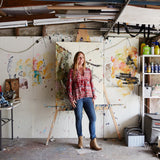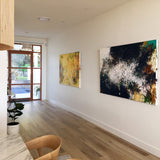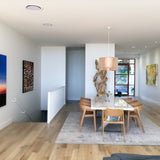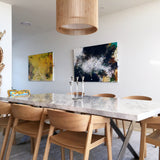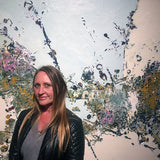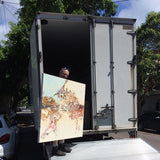 The Big Dry After the Storm (PLEDGE)
Artist Statement: This piece is really a metaphorical farming landscape depicting many layers of history, hope, challenge, and perseverance. I paint layer over layer and then remove parts of each layer leaving traces of what was before. It could be anywhere in Australia's farming sector but it is really a conglomerate of my experience living in Moree and Tamworth in my youth during years of drought, the cracks in the earth, sliding over the mud roads after the storm road while in the back seat of the car as a child on the way to visit my grandmother from Moree to Collarenebri. - Tracey-Maree Smith.
Medium: Mixed Media on Canvas
Dimensions: 152 x 189 cms
Date: 2017
Condition: New
Director's Statement: Tracey-Maree Smith was recently selected as an Art Gallery of NSW 2016 Wynne prize finalist for her work 'First Creek, Redhead Beach'. The Wynne prize is one of Australia's most prestigious art awards and awarded for Australia's best landscape painting. Tracey has exhibited extensively, with her work hanging in public and private collections.
Tracey's abstract contemporary works appeal to art collectors, whether it be those seeking a major showpiece for their home, office or an addition to an existing collection.
Jodie Duddington Introduction: Tracey-Maree Smith's work sits somewhere between solid rock and fluid water. Her manipulation of paint and canvas is hard and physical yet the expression of emotion in colour and line is ephemeral.
There is an attempt to portray our emotional reality and that which lies beneath—our raw, exposed humanity—the spectrum between despair and elation laid bare.
Our emotional landscape and the natural landscape, constantly in a state of flux, are intrinsically tied. They sit together on canvas, a momentary snapshot of our current state of being.
Artist Profile: Learn more about CHG represented artist Tracey-Maree Smith by reviewing her artist profile here.
RELATED SERVICES
If this artwork is SOLD or ON RESERVE and you would like to BUY art by this artist please contact us here.

If you would like an APPRAISAL or VALUATION for art by this artist please use our online valuation service here.

If you would like to SELL art by this artist please contact us here.
---
The Big Dry After the Storm (PLEDGE)