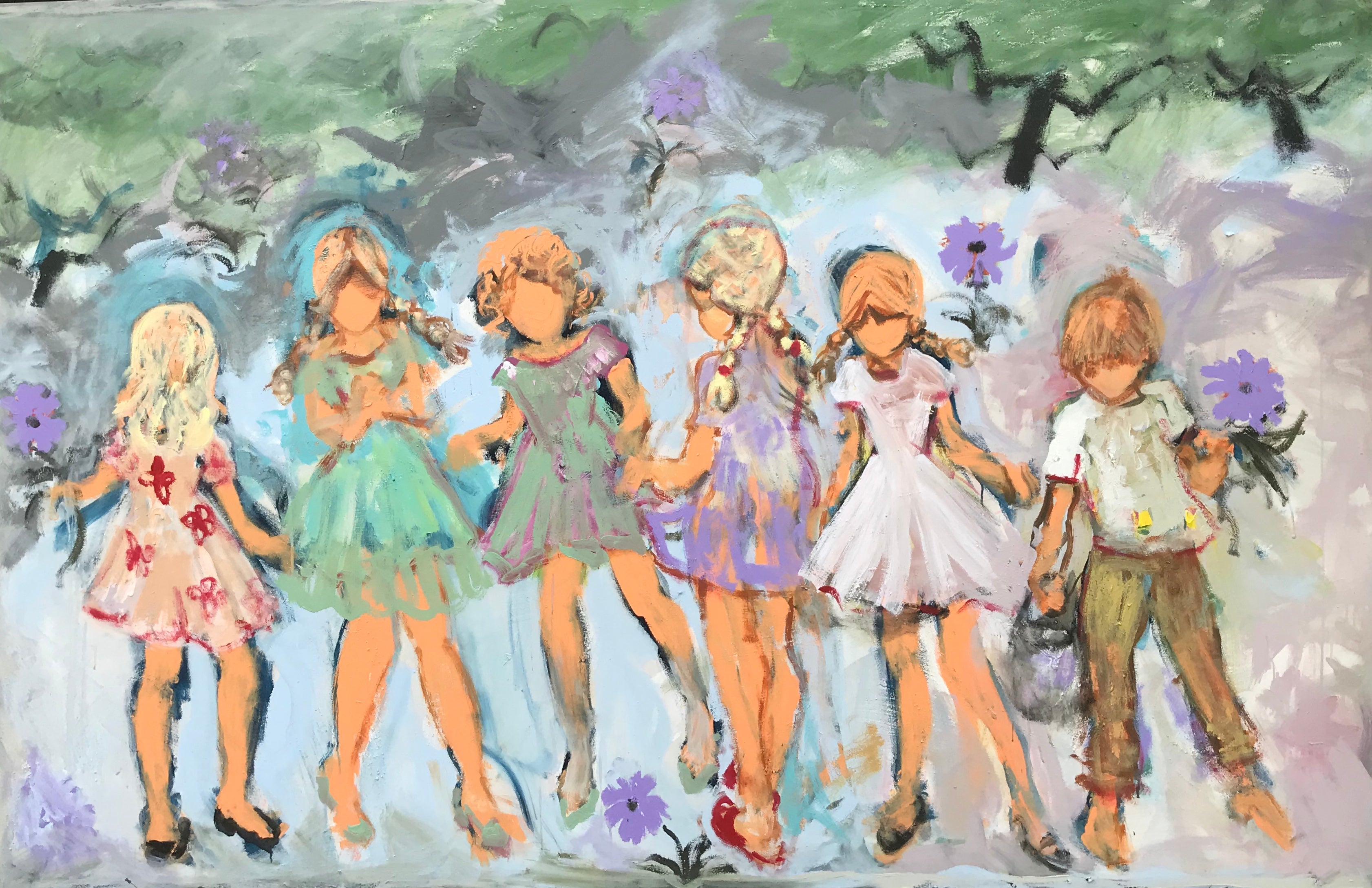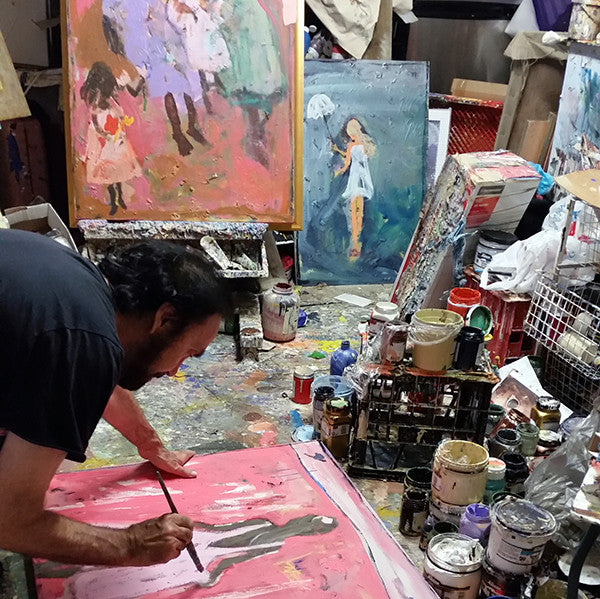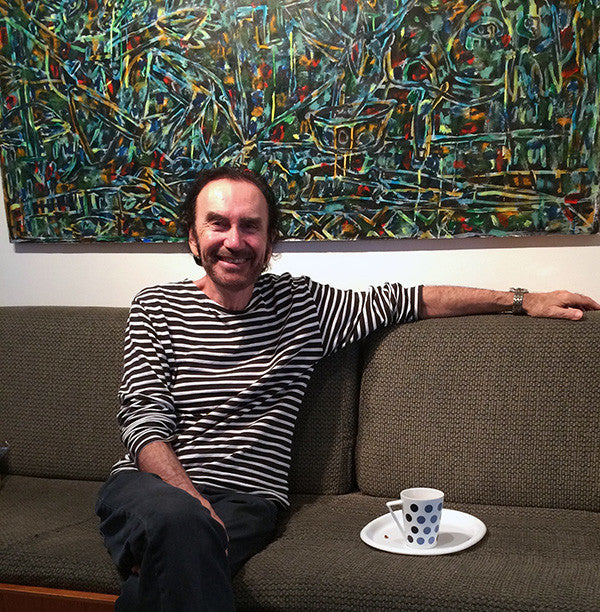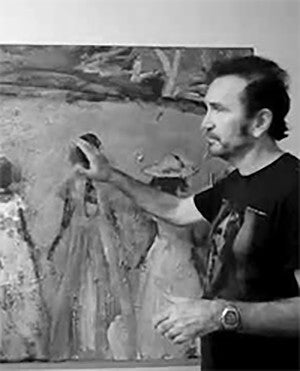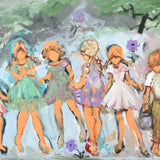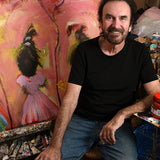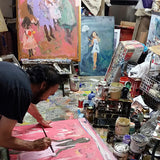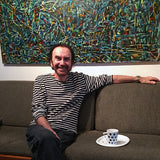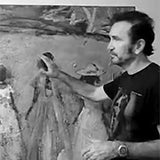 Artist Statement: This series was inspired by my my recent exhibition  to raise funds on behalf of a children's charity foundation, amongst other participants such as Rolex, Tesla, Fairfax and Roberts to name but a few.
My inspiration came from listening to my granddaughter who's work it is to mix the vital medicines required for each individual child when needed!
She debriefs to me when she needs to but what stands out is  that as unwell as these children can be they are in general full of hope, determination, and almost always positive.....and often little rascals!
So, as you can see from the paintings, I concentrated on the fun, frivolity, joy  and hope that our children always bring.
Medium: Acrylic oil on canvas
Dimensions:  160 x 250 cms
Date: 2018
Condition: New
CHG Director's Statement: John Maitland is considered by some "one of Australia's most exciting artists" (John Norris, Prime Arts Publishing), while his works have been referred to as "possessing the exquisite line and colour of a Matisse".
John Maitland captures children, people, families and indigenous Australians within their environment. His compositions provide insight into the personality of those within his paintings or their connection to the landscape, giving the viewer a yearning for life's simple pleasures. His figurative paintings are colourful, alluring, ethereal, dreamy and command a strong following.
RELATED SERVICES
If this artwork is SOLD or ON RESERVE and you would like to BUY art by this artist please contact us here. 

If you would like an APPRAISAL or VALUATION for art by this artist please use our online valuation service here.

If you would like to SELL art by this artist please contact us here.
---