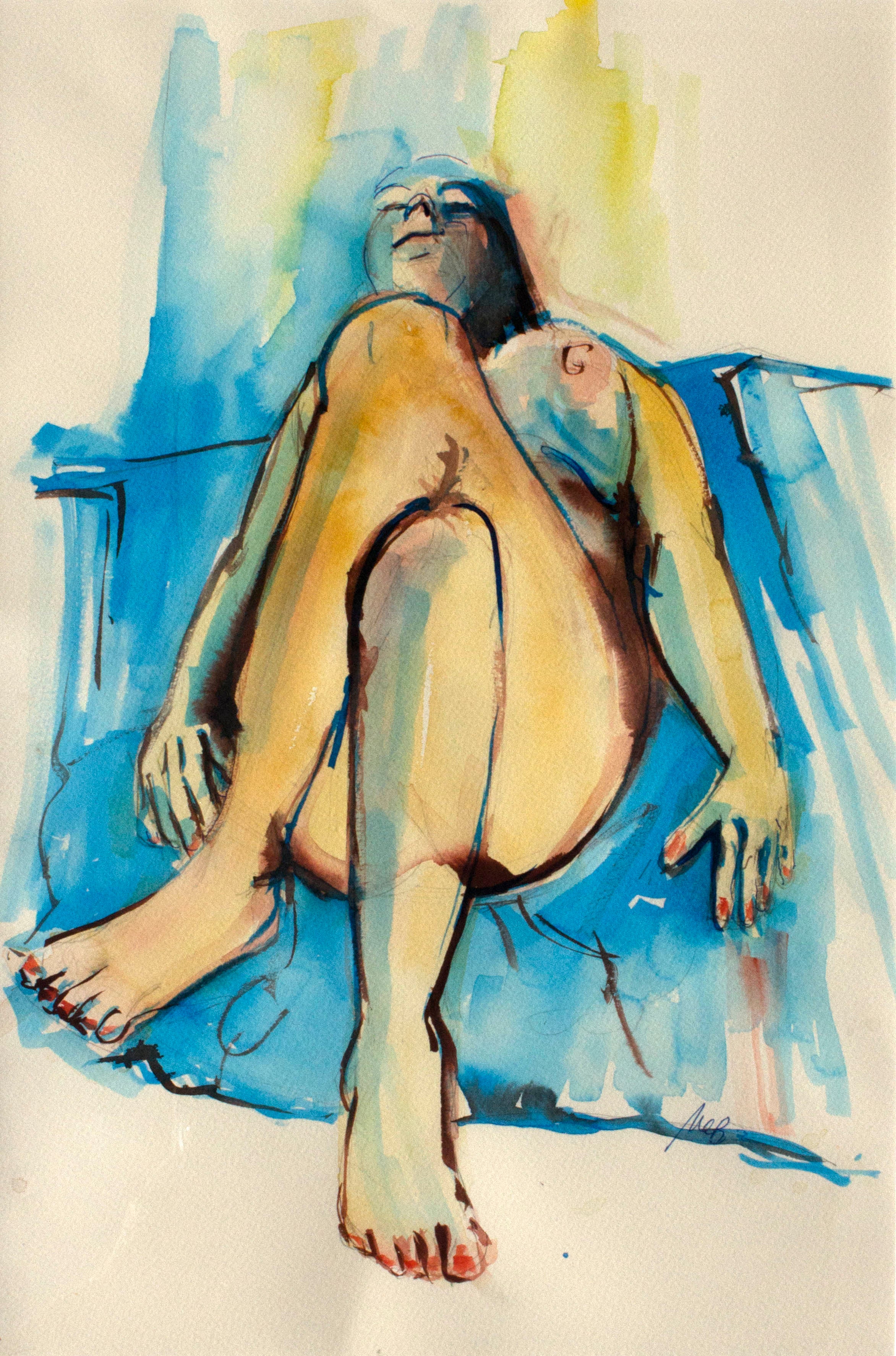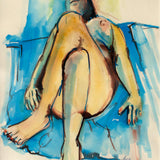 Medium: Ink on paper
Dimensions: 53 x 72 cm
Year: 2018
Condition: New

CHG Director's Statement: I have known Mandy Bell, initially as a client, then as art collector and friend through her professional life and skills as psychologist - a good one at that! I have watched her develop as art student, amateur painter and over a period of years, also as a fine and genuine human that I am proud to call friend. In fact, of the many friendships I have established via the galleries over 43 years she could be the first friend turned exhibitor; except for my Mum who showed with Charles Blackman in the early 1990's. Now, Mandy has expressed herself under the Blackman influence with her latest series "Alice - (Behind the green door)". She has created her own unique twist of course, and I encourage you to view the exhibition as there are distinctive doorways in her work that reveal much about the artist and the Alice in Wonderland tale. She challenges us all to remember to look forward and see what we want in life whilst also taking the time to reflect on where we have been! However, more importantly she passes on a profound message to act now upon the dreams often parked away to be one day resurrected and realised!
Mandy as a painter can best be described as a commitment to herself; she has dived into the world of art with open arms. Watch out the art world, we have one determined woman artist at the ready!
She has her own style, metaphorically a label around her neck defining her art as – 'a work in progress' and because she embraces an unwavering commitment to continued growth, this artist will achieve her goals. Noticeably, over the past twelve months particularly, her art improvement has been obvious and noticed widely!
Artist Statement: The Alice Series - Behind the Green Door. A tribute to Charles Blackman. An elderly Alice (in Wonderland) falls through the Looking Glass (again) to find that everything still remains curious and puzzling.
I have been ruminating about such a concept for some time now.  I have read 'Glass after Glass', Barbara Blackman's autobiographical memoir. Here is a quote "There comes a time in middle years, at the passing of half a century, to look at oneself in the looking glass and see... that shadows begin to fall on the other side of the mountain. It is time to pass through the mirror, to reverse the images of one's life and enter into looking-glass land. It is time to set about doing those things long dreamt of... (Page 339, published Penguin Books 1997).
RELATED SERVICES
If this artwork is SOLD or ON RESERVE and you would like to BUY art by this artist please contact us here. 

If you would like an APPRAISAL or VALUATION for art by this artist please use our online valuation service here.

If you would like to SELL art by this artist please contact us here.
---