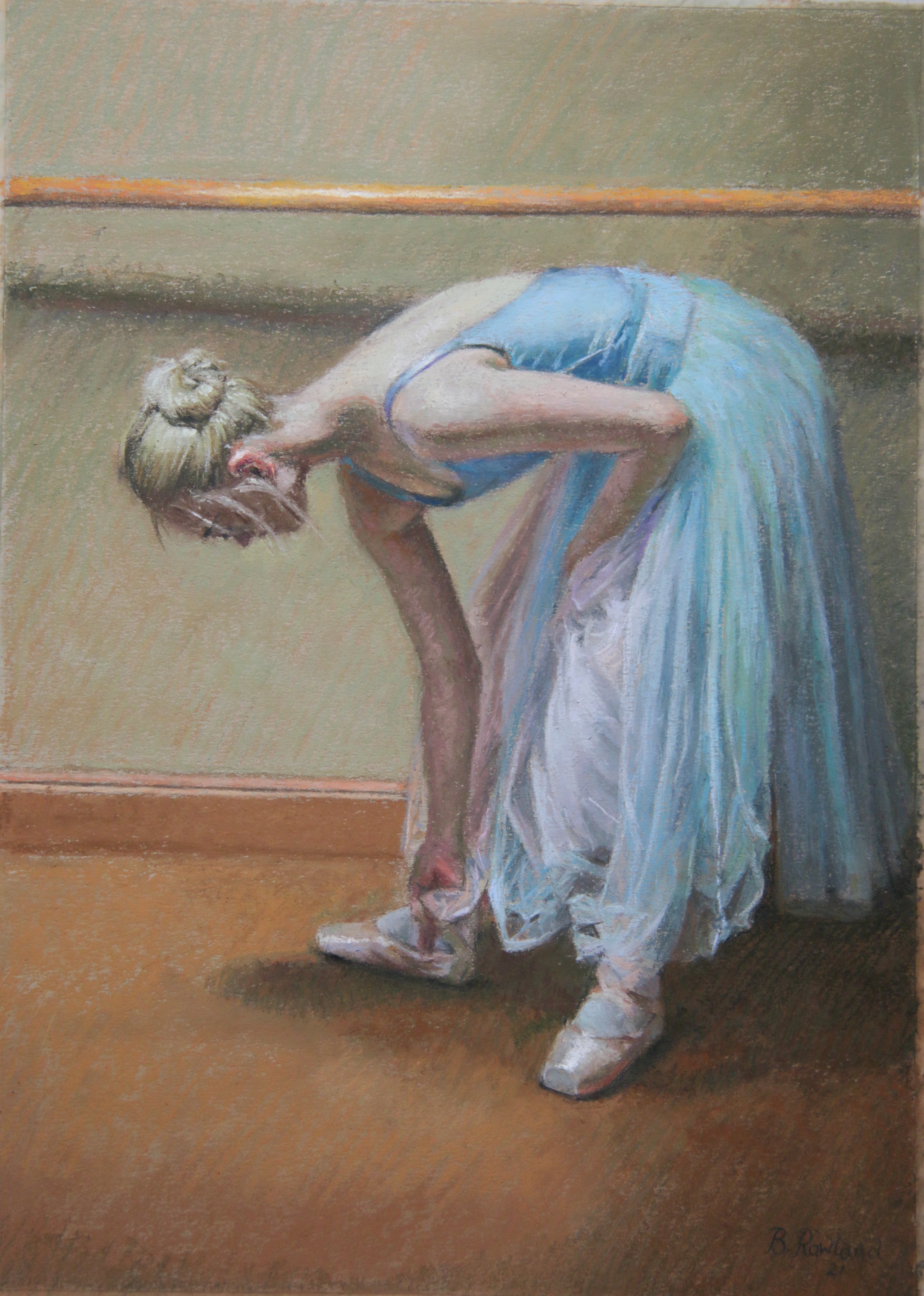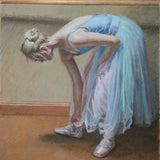 Medium: Pastel on paper
Dimensions: 34.5 x 24.5 cms (framed)
Date: 2021
Condition: New
Artist Statement: Back in the mid 80's I purchased my first pastels. It was a small set of Schminke Portrait Pastels. They were put to one side whist I kept painting and etching with the belief that one day I'd find the time to indulge in this art form. The pastels sat there for many years with additional pastels being added to the original set.
Fellow artists told me that pastels were quite easy to use but compared to painting
in oils they felt somewhat restrictive. The big change occurred in 2012 whilst on a
trip in Europe when I came across an exhibition of 18th Century pastel portraits and was amazed by the technical skill of the artists, At last I could see the benefits of the medium and set to work to try to achieve their technical skill.
Many artists have turned to pastel as a medium as it allowed them to work with
intense pigments. For this reason pastels were popular amongst the Impressionists
and in particular Degas and Mary Cassatt.
This small exhibition has focused on young dancers in various stages of preparation and relaxation whilst in a studio setting. My particular focus is not only on the personality of the model but also on the the wonderful textures of hair, skin, and costume of the dancer. A real challenge!
RELATED SERVICES
If this artwork is SOLD or ON RESERVE and you would like to BUY art by this artist please contact us here. 

If you would like an APPRAISAL or VALUATION for art by this artist please use our online valuation service here.

If you would like to SELL art by this artist please contact us here.
---