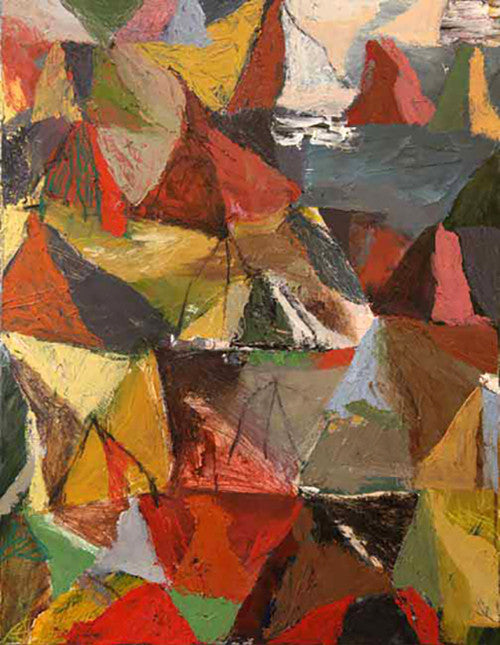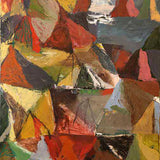 Artist Statement: Defining moments in life aren't always grand. But they are always beautiful. Like the Sunday afternoon my aunty Bloss, introduced me to art. Starting with the works of a few Australian and French impressionists, she showed me colours and shapes, images and stories, landscapes that I had never before seen. It was the day something inside me changed. And the course of my journey was gently nudged in a new direction.

Sharing Sundays soon became our ritual. We would sit around Bloss' kitchen table and while we talked she would paint. I loved the way she lived and I was fascinated by all the details. Eating breakfast was a ceremony. There were infinite cups of tea and rounds of toast. She spread butter like paint and added honey like linseed oil. And she surrounded herself with good things. Heavy, rich smelling books on art were spread across the table. Lautrec, Van Gogh and Streeton were our regular guests.

After many Sundays just observing, Bloss eventually invited me to mix paint and drape flowers over her landscapes. Then, when I had mastered roses and tulips, clouds and birds, I got my own canvasses and began producing my own work. Sunday painting gave me a profound introduction to art and art making – one that remains an integral part of my studio practice and life as an artist today.

Details, memories and maps. Dedicated to Warren Drinkwater. I am an observer of the details of life and I paint maps from my experience. Memories of growing up by the sea, the shades and shapes that existed there; the hues used by the impressionists and the way colours sit next to or on top of one another. The details of my life here and now in Berlin continue to inspire me. The grit and soul of the city push my perspective. The subway stations that are adorned with big, beautiful ceramic tiles provide a vibrant backdrop for the ragged people that gather there to scheme and seek refuge from the snow covered streets above.I'm sure they think I'm from another time with my top hat and stick. Sometimes I dance for them to confirm their fascination.

Berlin is the street art and graffiti capital of the world and the marks that these individuals or crews make, sometimes beautiful, sometimes crude, create the most incredible foundations for my work. I am completely overwhelmed by the lines, layers and patterns. I drink in and devour every little piece of the hard, romantic beast that is Berlin. I have become very attached to the bare winter trees and the way the branches sit starkly against the sky creating an infinite array of negative shapes, like paper cuts outs stuck to the sky.

I love the details I see in my domestic life – in cooking, drinking, sleeping, talking, loving. I lose myself in these shapes and put them in my work. They form a patchwork – a quilt of sentimentality that I wrap myself in like a cocoon. Like details of life cut up into pieces and put on the canvas. These are my maps.

Read them well.
Medium: Oil on canvas
Dimensions: 90 x 70 cms
Date: 2010
Condition: Good
RELATED SERVICES
If this artwork is SOLD or ON RESERVE and you would like to BUY art by this artist please contact us here. 

If you would like an APPRAISAL or VALUATION for art by this artist please use our online valuation service here.

If you would like to SELL art by this artist please contact us here.
---