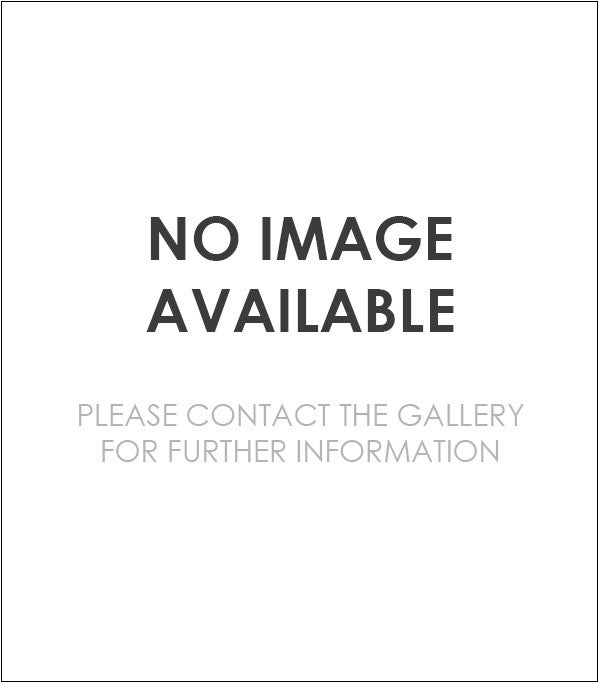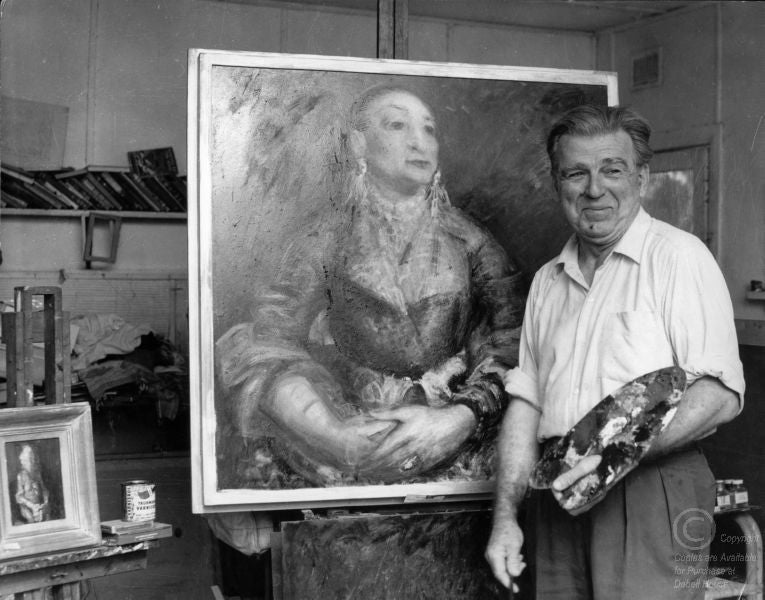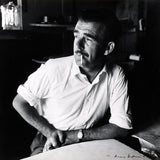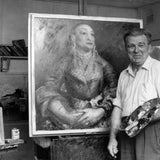 Medium: Oil on Board
Dimensions: TBA
Date: TBA
CHG Director's Statement: Sir William Dobell was born just around the corner from the current location of Cooks Hill Galleries in Bull Street, Cooks Hill, in 1899. At an early age, Dobell was apprenticed as an architect to Wallace Porter. He designed quite a few buildings and War Memorials around Newcastle.
Dobell moved to Sydney in 1924. He studied at the Julian Ashton Art School at night. He won a traveling scholarship at the school which enabled him to visit England and Europe where he attended the Slade School of Fine Art, London.
Dobell was a painter best known for his portraiture. He sometimes observed people in the street, capturing glimpses of day to day life in his art and often painted on small scale oil canvases. He was awarded the Art Gallery of NSW (AGNSW) Archibald Portrait prize three times in his career. Dobell was also greatly inspired by the works of the old masters in London and European museums
In 1939, Dobell returned to Sydney where he was inspired by vivid scenes in the Kings Cross area. AGNSW recognized Dobell with a major exhibition in 1942. After winning the AGNSW Archibald prize for his highly stylized portrait of Joshua Smith, he faced criticism and controversy from conservative artists that claimed his portraits were highly 'distorted and caricatured'. Dobell moved to Wangi Wangi following a nervous breakdown.
In the years that followed he was awarded the AGNSW Wynne Prize and once again the Archibald for his portrait of young Margaret Olley. He represented Australia at the Venice Biennale along with Sidney Nolan and Russell Drysdale and was also commissioned to paint various portraits. Dobell was a Trustee of the AGNSW. He formed the Sir William Dobell Art Foundation to assist in purchasing artworks and sponsoring an annual drawing prize, now called the Australian Drawing Biennial.
In August 1998, Wangi Boy sold for $497,000 at Christies in Sydney.
RELATED SERVICES
If this artwork is SOLD or ON RESERVE and you would like to BUY art by this artist please contact us here. 

If you would like an APPRAISAL or VALUATION for art by this artist please use our online valuation service here.

If you would like to SELL art by this artist please contact us here.
.
---