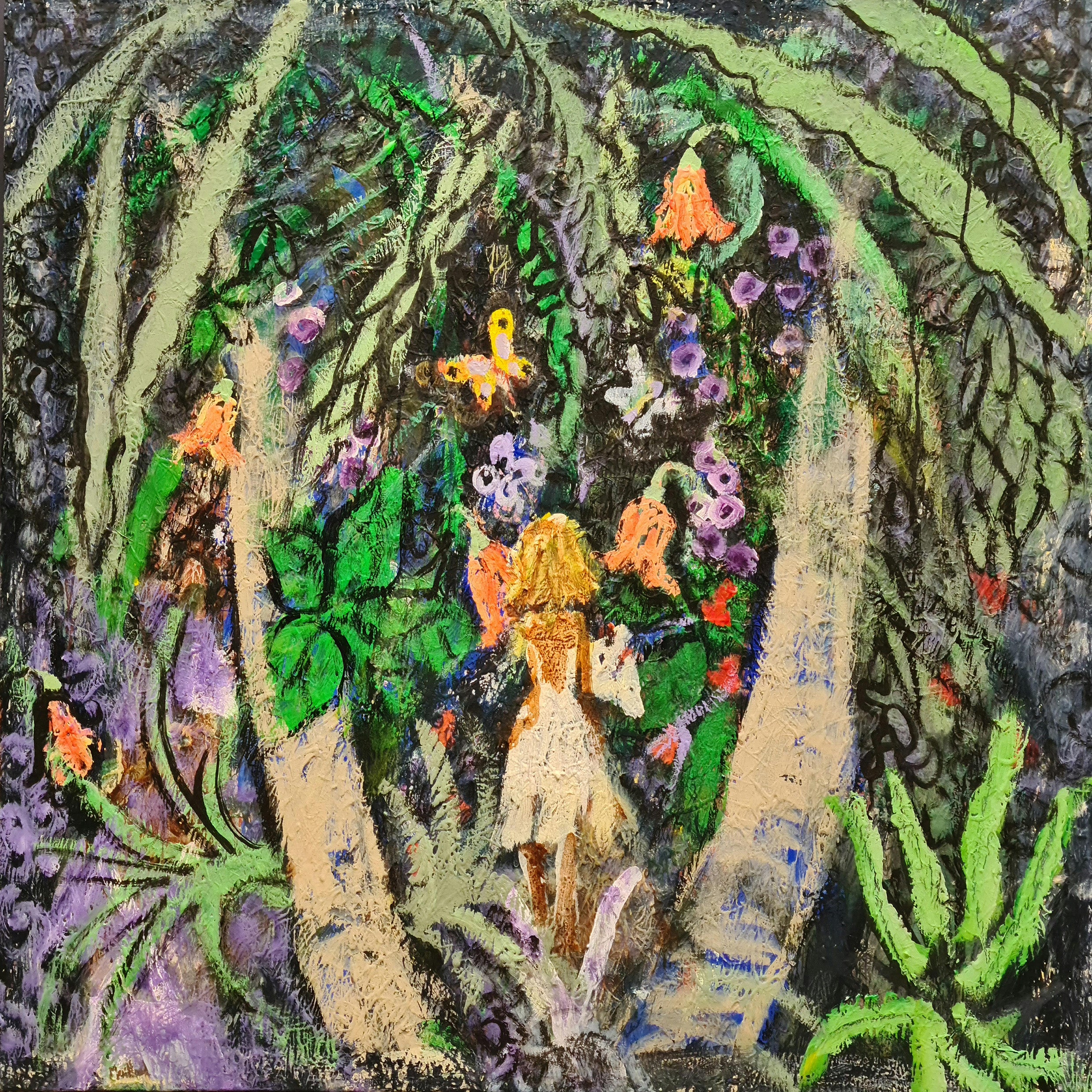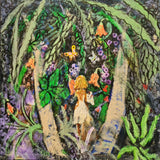 Artist Statement: As incredible as the rainforest is during the day, I will never forget my then young daughter's descriptions of camping there at night. I could almost smell the heavy forest floor and hear the crunching of leaves underfoot whilst they searched for the ever elusive Pademelon (yes it is an animal, a nocturnal one), the excitement of playing Spotlight, the way the tree trunks appear so starkly bright and white when the torch is shone on them and the exaggerated colours of the forest flowers. All of this I have tried to capture in the Rainforest works.
Medium: Mixed media on canvas
Dimensions: 105.5 x 105.5 cms
Date: 2013
Condition: Good
CHG Director's Statement: John Maitland is considered by some "one of Australia's most exciting artists" (John Norris, Director of Prime Arts Publishing), while his works have been referred to as "possessing the exquisite line and colour of a Matisse".
John Maitland captures children, people, families and indigenous Australians within their environment. His compositions provide insight into the personality of those within his paintings or their connection to the landscape, giving the viewer a yearning for lifes simple pleasures. His figurative paintings are colourful, alluring, ethereal, dreamy and command a strong following.
RELATED SERVICES
If this artwork is SOLD or ON RESERVE and you would like to BUY art by this artist please contact us here. 

If you would like an APPRAISAL or VALUATION for art by this artist please use our online valuation service here.

If you would like to SELL art by this artist please contact us here.
---