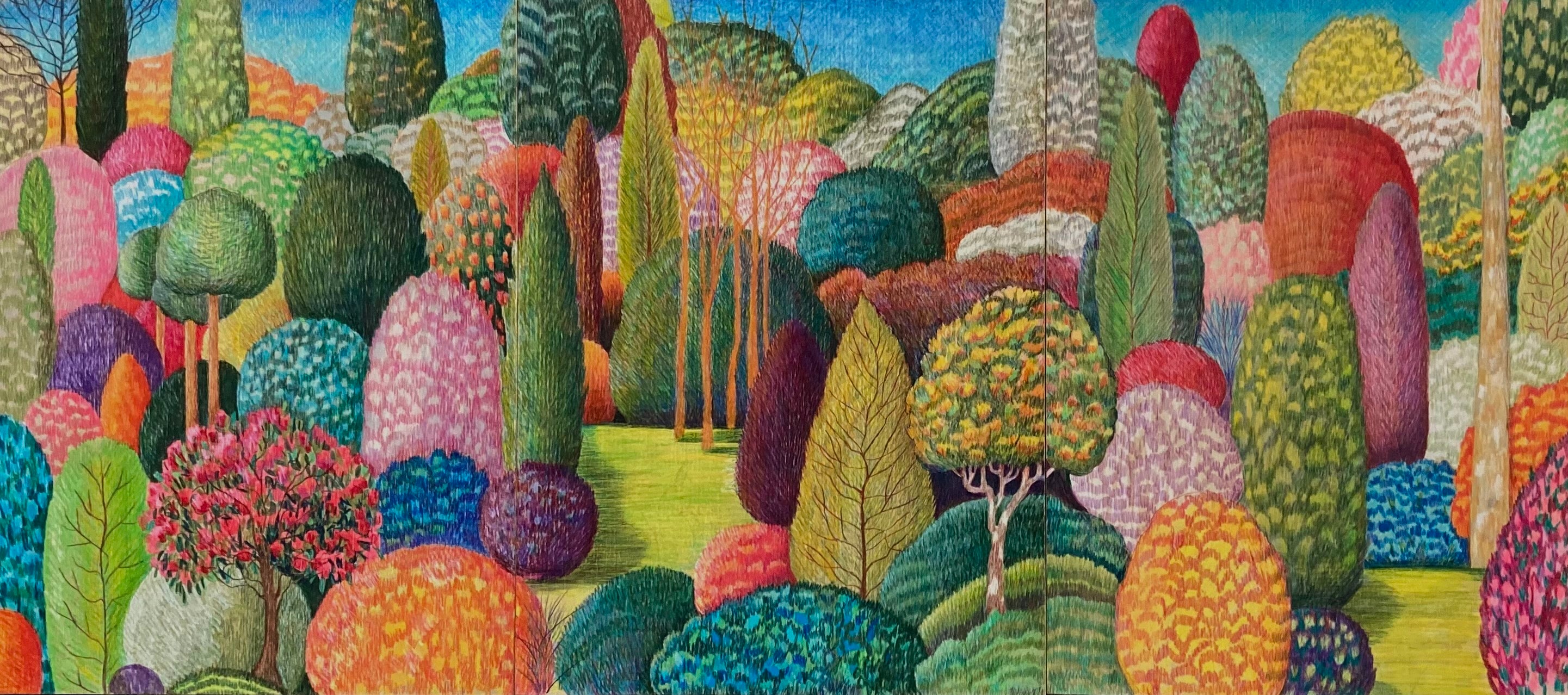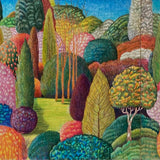 Medium: Pencil on birchwood
Dimensions: 40 x 93 cms
Condition: Good
Dated: 2021
Artist Statement: 'On Gundungurra Land' is one of many coloured pencil drawings I have been working on since my last exhibition. It was inspired partly by a walk through a neighbour's spectacular 5 acre property in Leura. The
fragrances, textures, colours and late afternoon light falling on trees all drove me to produce this latest body of work.
I chose birchwood because the surface is soft and has natural subtle patterns that add a new dimension to my landscapes. Coloured pencil provide a soft and interesting linear quality that I enjoy exploring. 
This latest series has come about due to spending many hours in the studio after going on long walks in the bush and the streets around my home in Leura.
I feel a great spiritual affinity with the ancient aboriginal history of this area. Rich and abundant in wildlife and flora, it holds endless inspiration for my work. 
I love to combine the geometric shapes of buildings with the soft rounded and chaotic forms in nature. I enjoy the contrast of light and dark on foliage in the late afternoon light. 
Breathing in the essence of life on my walks, I interpret this in my studio creating a sort of utopia in which to ramble.
RELATED SERVICES
If this artwork is SOLD or ON RESERVE and you would like to BUY art by this artist please contact us here.

If you would like an APPRAISAL or VALUATION for art by this artist please use our online valuation service here.

If you would like to SELL art by this artist please contact us here.
---