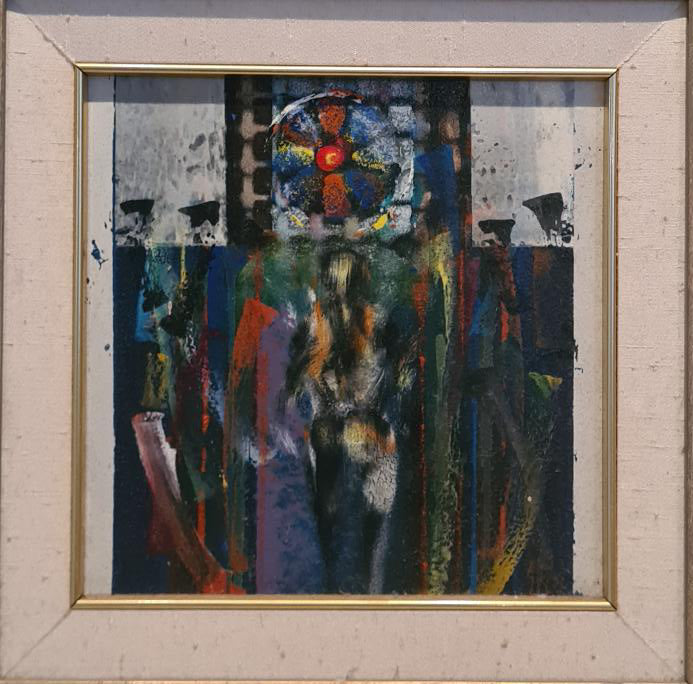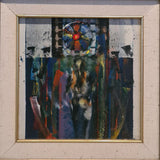 Medium: Mixed media on paper/board
Dimensions: 19.5 x 17 cms
Date: Tbc
Condition: Good

CHG Director's Statement: Under the tutelage of William Dobell, Tom Gleghorn embraced painting at the age of 24 and began exhibiting in Sydney from 1954. Today, Thomas Gleghorn is one Australia's leading artists. An abstract and figurative painter Gleghorn won over 30 major awards between 1957 and 1973 and held around 34 solo exhibitions from 1959 to 1992.

Gleghorn has consistently won art prizes; his works are represented across Australia, from regional and state galleries, to National Gallery of Australia. Corporate collections include IBM, ICI, State Bank, Perth, Sydney, London and Hong Kong.

Tom Gleghorn was honoured with the Medal of the Order of Australia (OAM) for service to the arts as a painter and teacher. Gleghorn's enduring love of art is matched by his love of good food and wine.
RELATED SERVICES
If this artwork is SOLD or ON RESERVE and you would like to BUY art by this artist please contact us here.

If you would like an APPRAISAL or VALUATION for art by this artist please use our online valuation service here.

If you would like to SELL art by this artist please contact us here.
---