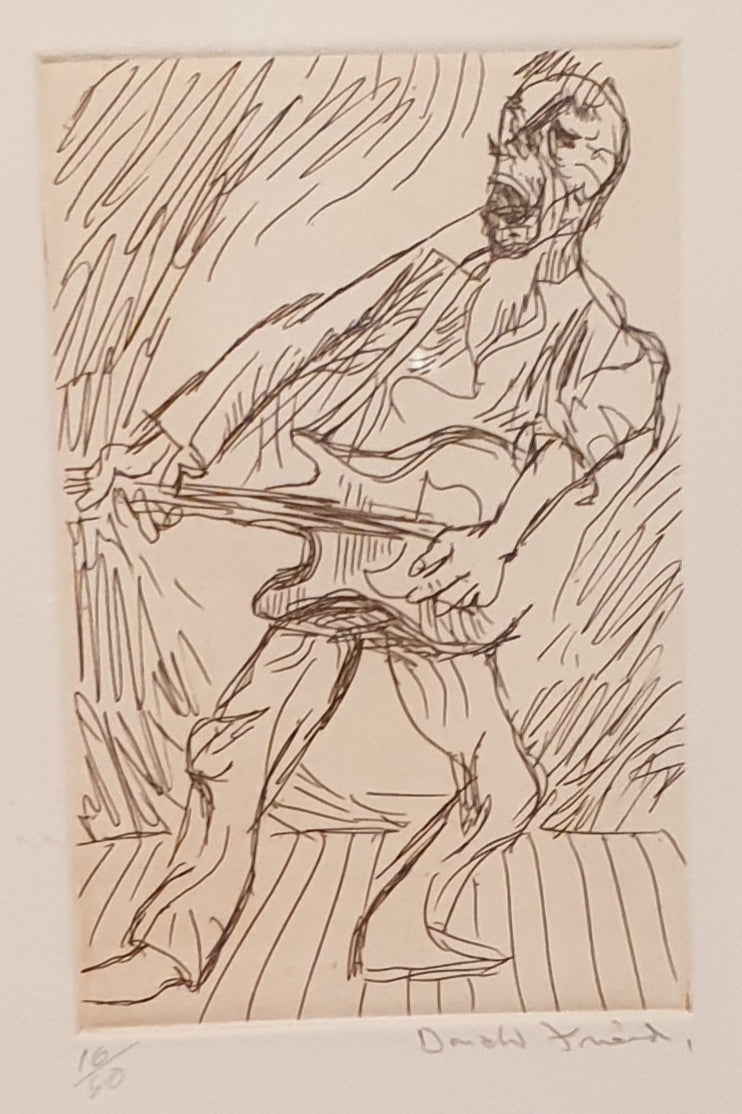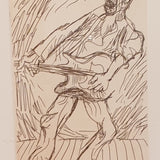 Medium: Etching on paper
Dimensions: 15 x 10 cms
Date: 1987 circa
Condition: Good

CHG Director's Statement: Donald Stuart Leslie Friend (6 February 1915 – 16 August 1989) was an Australian artist and writer.
Private collectors of note in Australia include James Fairfax. Many of the Balinese works, as well as the early figure drawings, are in private collections. Significant paintings remain in the Holmes à Court collection and the News Limited collection.

Many important works can be seen in public collections throughout Australia. The National Gallery in Canberra has several, including the painting The Earth Imagined by Martians (1977), the sculpture The Trojan Horse (1964), a two Self Portrait (1944) and the most siginificant work of the late 1940s, The as pocalypse of St John the Divine (1949). nude The extensive collection at the Art Gallery of New of ales includes the drawings Brisbane River other Head of a Woman (1945) and Nude Study: Boy has (1952) and Youth, Death and the Maiden (circa the 1965), acquired last year; the oil paintings Sofala (1947), Colin (1946), Ex Voto (1952) and The Fortune Teller (1956); and late watercolours including Tamar-illo Harvest (1987).
The Sydney Opera House Trust has the Bennelong series, bequeathed by Dr Stuart Scougall who commissioned it as a ten-panel series from Friend in 1964.
The National Gallery of Victoria, which Friend visited in 1984 and was hurt to find not a single work of his hung, has Two Women and Boy with Fetish (1946); Hill End Landscape (1951) is at the Tasmanian Art Gallery, while Brisbane City Hall has Brisbane (1944).
RELATED SERVICES
If this artwork is SOLD or ON RESERVE and you would like to BUY art by this artist please contact us here. 

If you would like an APPRAISAL or VALUATION for art by this artist please use our online valuation service here.

If you would like to SELL art by this artist please contact us here.
---