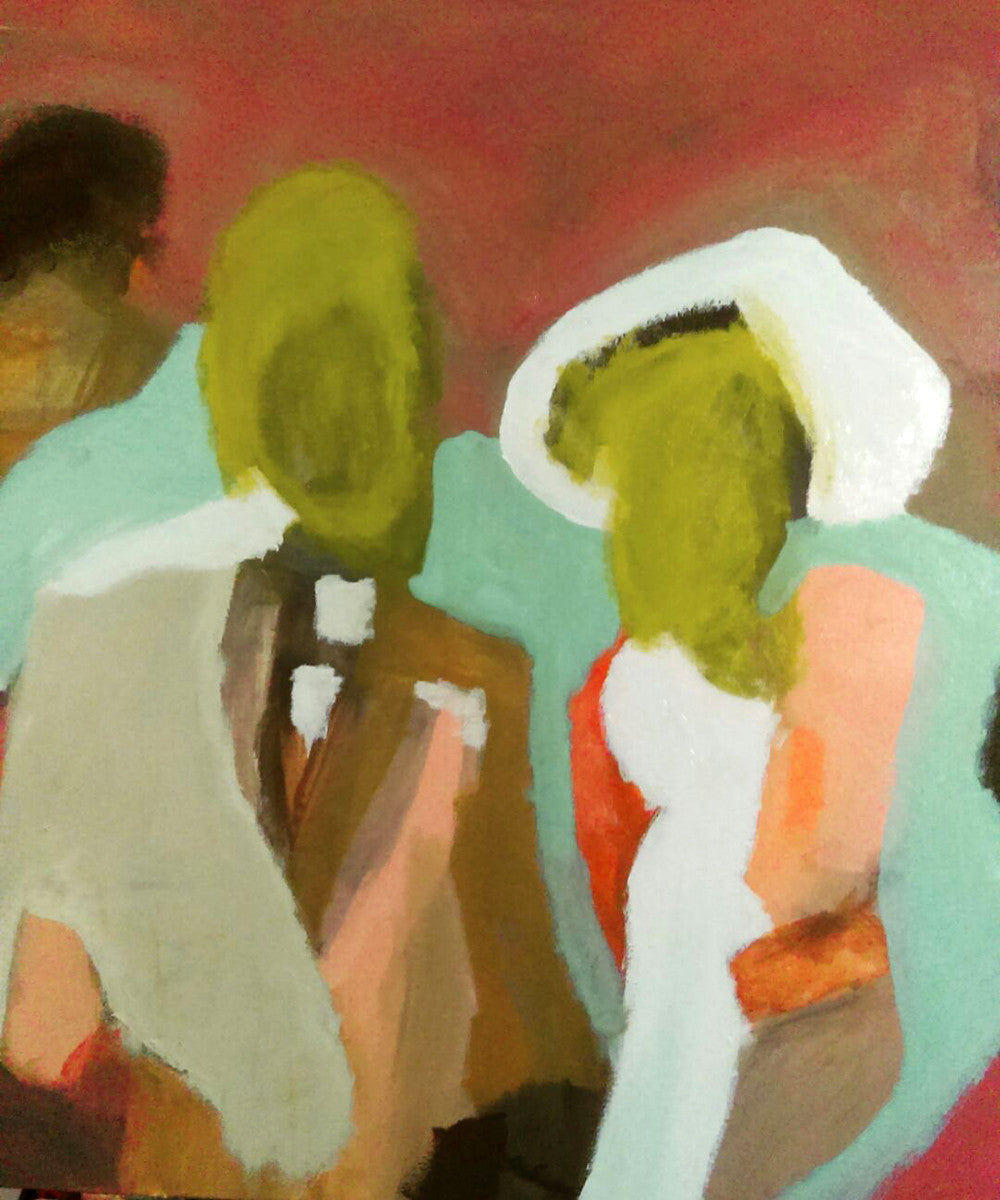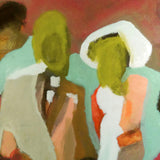 Artist Statement: I was married on Australia day and it was 45 degrees.

Medium: Oil on canvas
Dimensions: 62 x 77 cms
Date: 2016
Condition: New

CHG Director's Statement: Nick Osmond has a fascination with Sidney Nolan, our most famous Australian figure painter, who later became arguably our most internationally recognised Australian artist. He also captures the 'character'. However for me it's Nick's application of paint colour that adds to the energy within his figure painting.

Nick's art is a breath of fresh air, often involving an innocence, whimsy and energy that is easy to identify with on some level. Like some of Nolan's art it possesses an understatement however with more colour and a subjective twist. As an undeveloped artist there is that 'x factor' that attracts! Will he get to the heights of Nolan? Probably not but Nick has an innocence and naïve element in his art that draws upon sentimentality which is both attractive and immediately identifiable. Watch his career as I believe there will be some 'gems' in the years to come! I think there could be an 'Archibald' in the waiting.

Notes by Kit Messham-Muir - Associate Professor, School of Design and Art, Curtin University, Perth: Nick Osmond's work resonates with the paintings of Marlena Dumas, Peter Doig, and perhaps George Condo and Francis Bacon. Like many of Dumas' portraits, these faces bear partial resemblances to faces we know – celebrities, friends, archetypes. Similar to Bacon, Osmond fragments and distorts, to sometimes blur the boundaries of figure and ground, subject and object. The rendering of the paint is loose to the point of semi-abstraction, so the presence of paint and painterly technique is immanent in each work, yet there is a softness to each figure, a vulnerability that is fixed often to the eyes of the subjects.
RELATED SERVICES
If this artwork is SOLD or ON RESERVE and you would like to BUY art by this artist please contact us here. 

If you would like an APPRAISAL or VALUATION for art by this artist please use our online valuation service here.

If you would like to SELL art by this artist please contact us here.
---