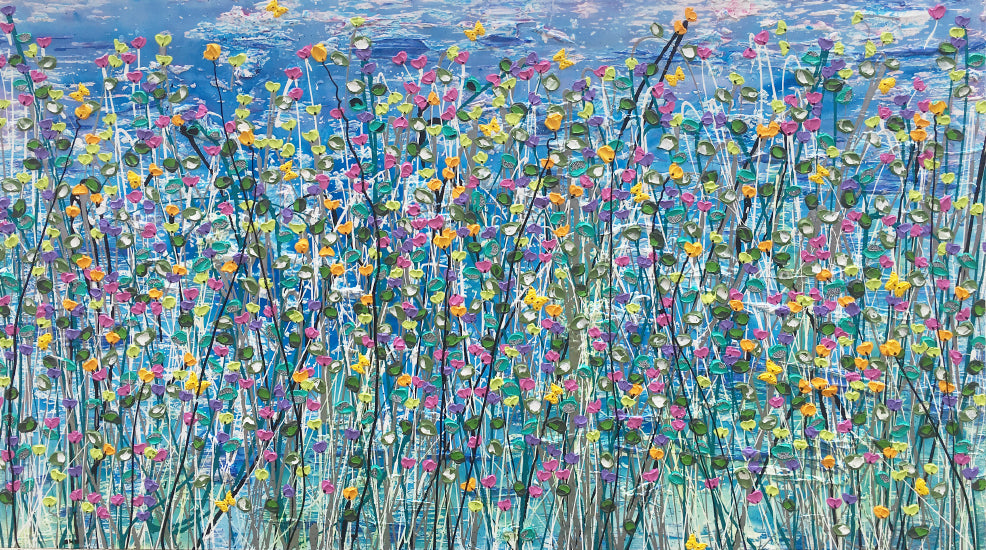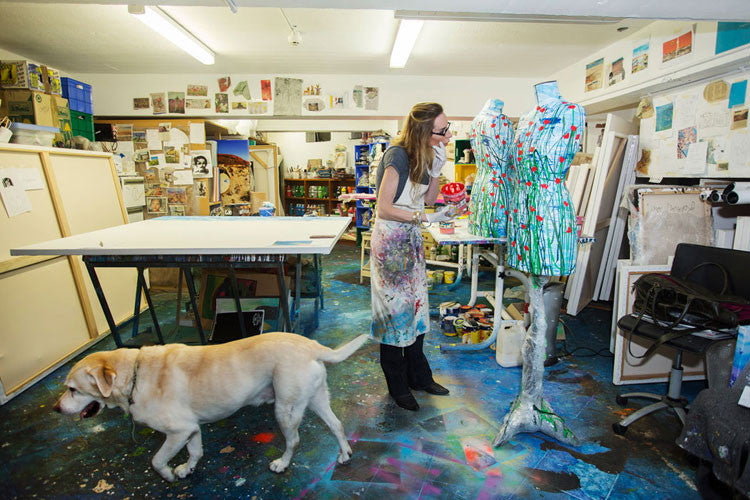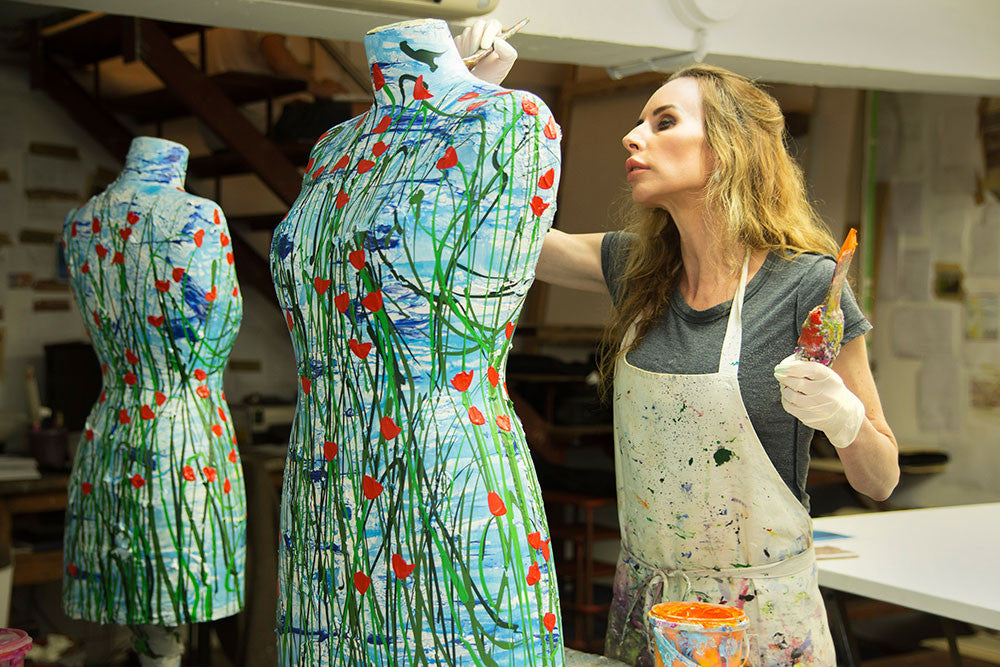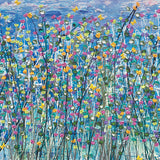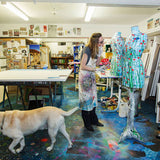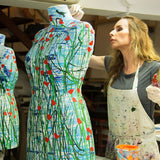 Artist Statement: The process of painting is for me a metaphor for life and creation. As we are a part of nature our energies flow through what we do and often the materials we use. For me the paint is often imbued with a sense of the Artist themselves. Applying and moving the medium around the canvas, offering the medium its own flow and path, and at other times controlling and orchestrating its position and presence, manipulating its lead, creates a tension, being again another state of flux. These random movements, both innate and subliminal, engendering form and structure, can often provide a sense of verity and validity.
Medium: Acrylic Impasto and Ink on Canvas
Dimensions: 122 x 213 cms 
Date: 2018


CHG Director's Statement: 
Rebecca primarily works with paint, inks and fine points on canvas and paper.
Her work initially with a design and decorative orientation harnesses these elements whilst exploring aspects of the natural and urban landscape. The interpretation of the human face and the reading of the landscape, effects of cyclical, emotional and climatic changes to ourselves and others responses to these are often drawn upon.The unpredictability of Rebecca's subject, frequently rendered to create a third dimension, can often simultaneously create tension laced with elements of playfulness.
RELATED SERVICES
If this artwork is SOLD or ON RESERVE and you would like to BUY art by this artist please contact us here. 

If you would like an APPRAISAL or VALUATION for art by this artist please use our online valuation service here.

If you would like to SELL art by this artist please contact us here.
---