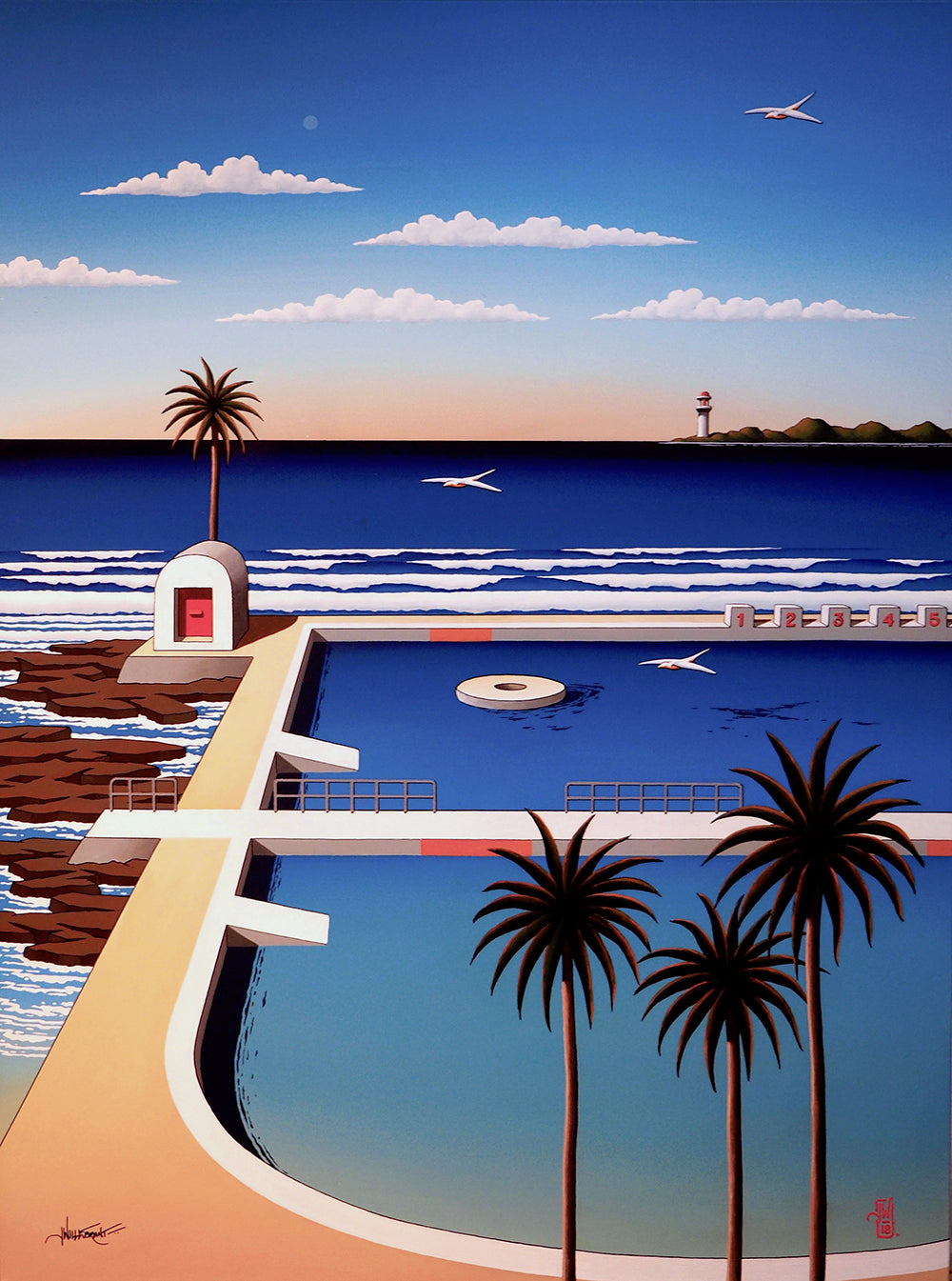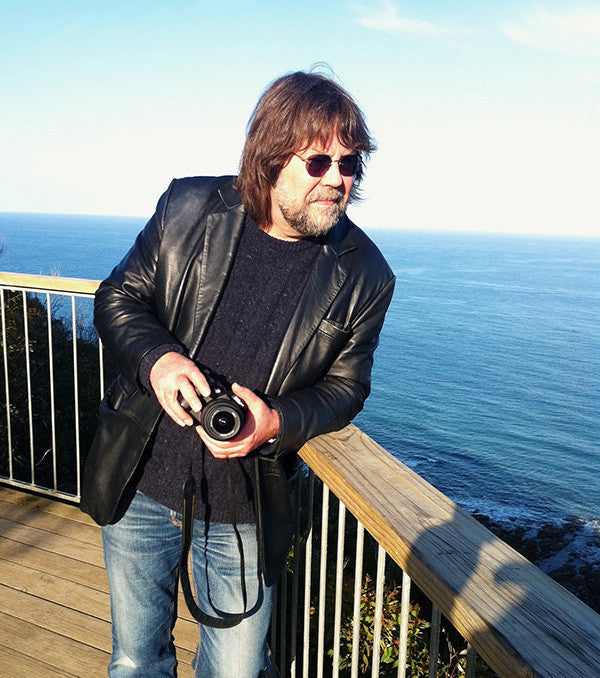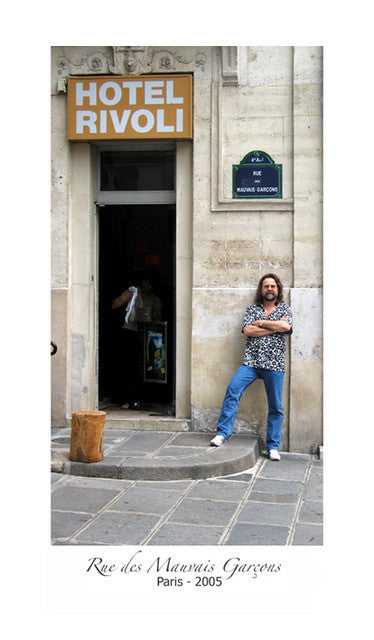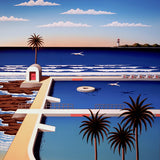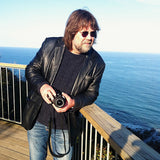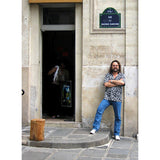 Artwork Statement: A memory of good times swimming at the Merewether Baths as a young man back in the 60's… a pool I have painted from time to time since then and still it offers new compositional possibilities. Always the focus is on the Pump House standing like a never changing sentinel... it's too early for the bathers but not for the painter's view through the trees. - James Willebrant.
Medium: Acrylic on Canvas
Dimensions: 120 x 90 cms
Date: 2018
Condition: Excellent
CHG Directors Statement: Like many Australian artists James Willebrant uses the Australian landscape as an inspirational springboard for his exploration and celebration of the Human Condition. His idiosyncratic response has seen the development of a style and vision, the uniqueness of which is immediately recognisable. He has nurtured and honed this original vision over many years; refusing to compromise its integrity, and above all respecting the work and the life of each painting.

His style has been variously labelled, Surreal, Naive, Pop Art, and even Existential... but no label can really encompass or describe the subtleties of this artists unique work. He paints the Australian landscape and captures its amazing light. He celebrates nostalgic Australian popular culture. He paints the human form in this landscape and as we look at his everyman-everywoman figures, caught in a particular moment of being, we are brought back to some personal emotion, experience or memory. Such a response needs no label or critical thesis. It just is... the essence of Good Art. It provokes, it stimulates, and it celebrates. It defines something about our essence, which is beyond words.
RELATED SERVICES
If this artwork is SOLD or ON RESERVE and you would like to BUY art by this artist please contact us here.

If you would like an APPRAISAL or VALUATION for art by this artist please use our online valuation service here.

If you would like to SELL art by this artist please contact us here.
---