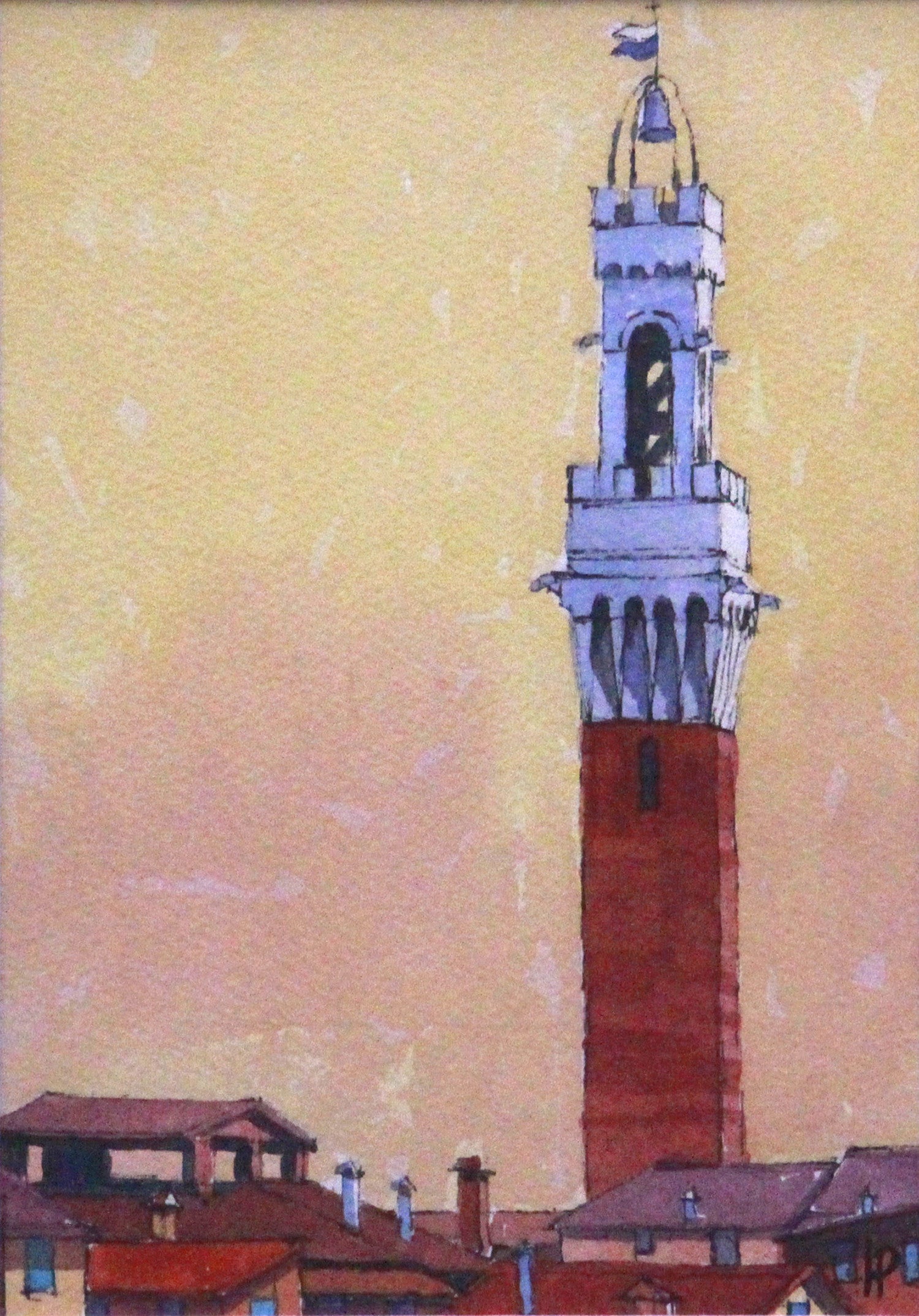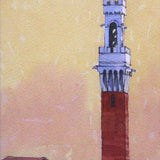 Mangia Tower, Dominance (Sienna, Italy)
Artist Statement: This tower dominates from any angle as it holds it place in…. 
Medium: Watercolour on paper
Dimensions: 21 x 14.8 cm
Date: 2015
Condition: Good

CHG Director's Statement: Harry Pidgeon is an award winning Australian painter of land, marine and naturescapes. His works are held in numerous public, corporate and private collections including British Royal, Australian Vice Regal and Government, and in Brazil, Chile, Canada, Japan, the Philippines and the USA.

Described as a "Modern Realist Painter of Landscape and Nature" Harry Pidgeon's paintings reflect an intense 'world of colour'. He seeks luminosity and atmosphere within a bold construction of form. His works move with ease between those that create a feeling of unbounded space, and those that explore the intimate world of nature where birds and flowers, shapes and patterns co-exist.
RELATED SERVICES
If this artwork is SOLD or ON RESERVE and you would like to BUY art by this artist please contact us here. 

If you would like an APPRAISAL or VALUATION for art by this artist please use our online valuation service here.

If you would like to SELL art by this artist please contact us here.
---
Mangia Tower, Dominance (Sienna, Italy)