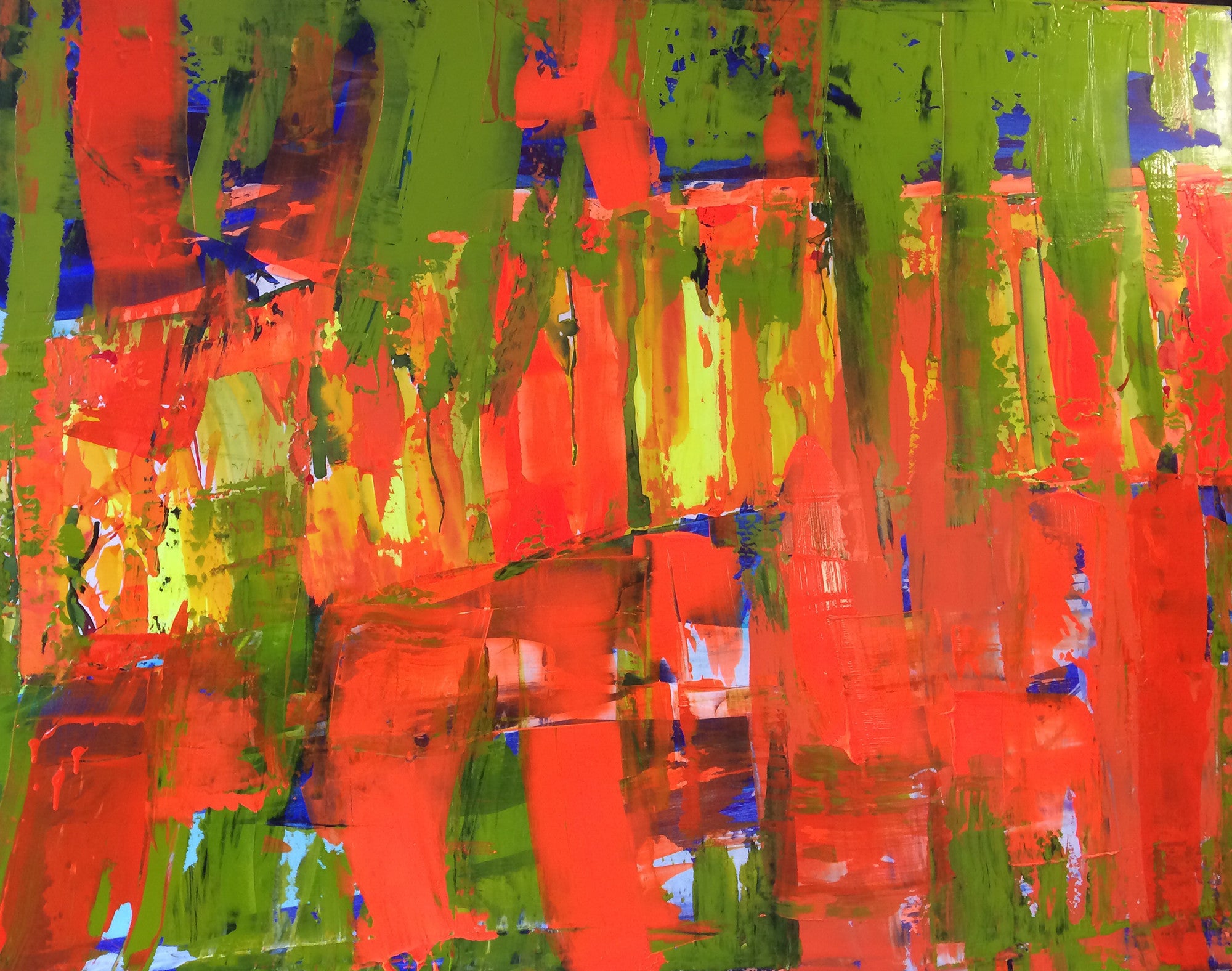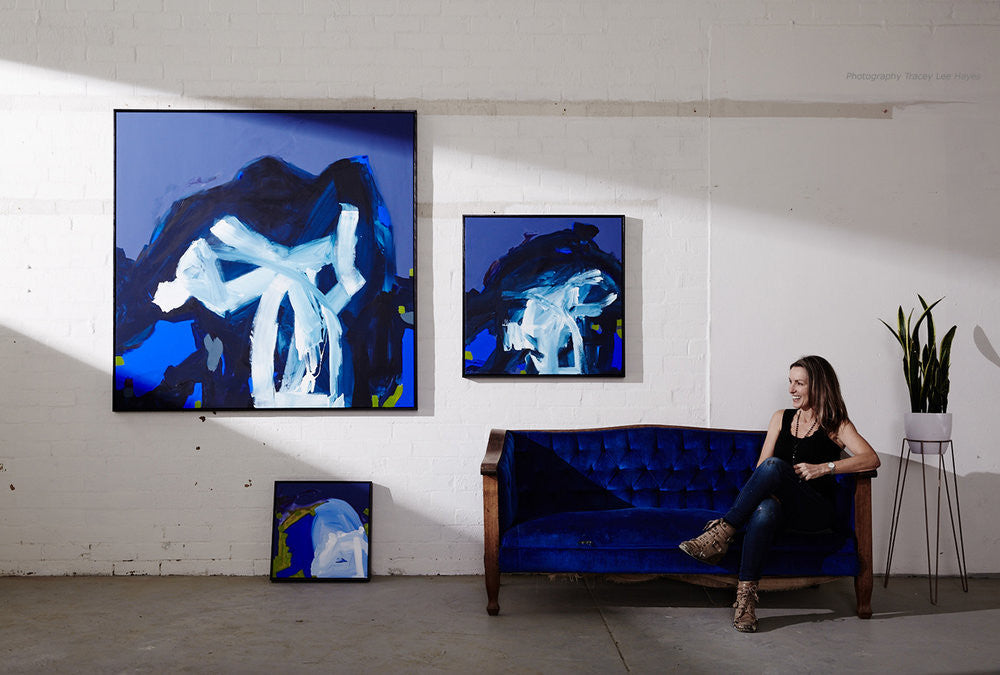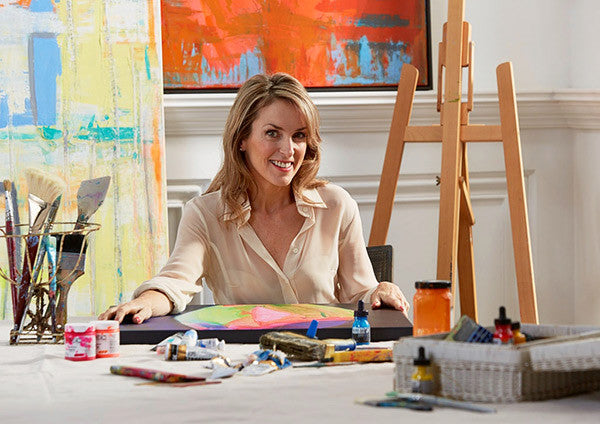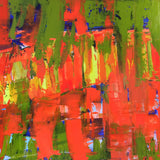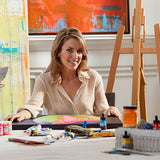 Looking Up at You - Dream Garden Series
Artist Statement: This series is me attempting to capture and maybe understand better a recurring dream I have had since childhood.
In the dream I am so tiny and looking up through the enormous damp foliage to see the the sky
In brief glimpses.  I always wake as I start to climb the sticky fibrous yellow stem....
Medium: Acrylic, ink on linen
Dimensions: 144  x 183 cms
Date: 2013
Condition: Good
CHG Director's Statement: Kerry is a Melbourne based artist with a passion for creating Abstract Art who's work has a strong sense of vibrant colour and texture that brings to a space energy and emotion.

Working with acrylics and Ink as primary mediums on beautiful Italian Linen, Kerry uses a number of techniques to achieve patina and depth in her work. The work is strongly influenced by the complexity and beauty of natural textures and layers.

A long standing professional background in media has matured Kerry's understanding of how to freely bring an immediate emotion to her work. The work looks to stimulate and please the observer whilst at the same time leaving space to challenge.

"My wish is to always connect with people in this intimate way and continue to evolve and grow as an artist." Most of my pieces begin their life in my dreams which are incessant, energetic and filled with vivid colour. The dreams to a point are almost instructional, laced and blended with emotional experiences, memories and often provide me with close up visuals regarding textural and palette details.

Once initiated, the art itself then begins to take on its own path and personality, then kindly allows me to tell its story. When completed I always sit with the piece and listen to absorb its story. This enables me to understand what has taken place in order to be fully conversant as to it's purpose and energy. This process then entitles me to communicate the piece with integrity.

In this time writing often flows beautifully and freely, a process that I find very personal and lovely. I am so grateful to have such a passion and the physical capacity to bring this work to life."
RELATED SERVICES
If this artwork is SOLD or ON RESERVE and you would like to BUY art by this artist please contact us here. 

If you would like an APPRAISAL or VALUATION for art by this artist please use our online valuation service here.

If you would like to SELL art by this artist please contact us here.
---
Looking Up at You - Dream Garden Series