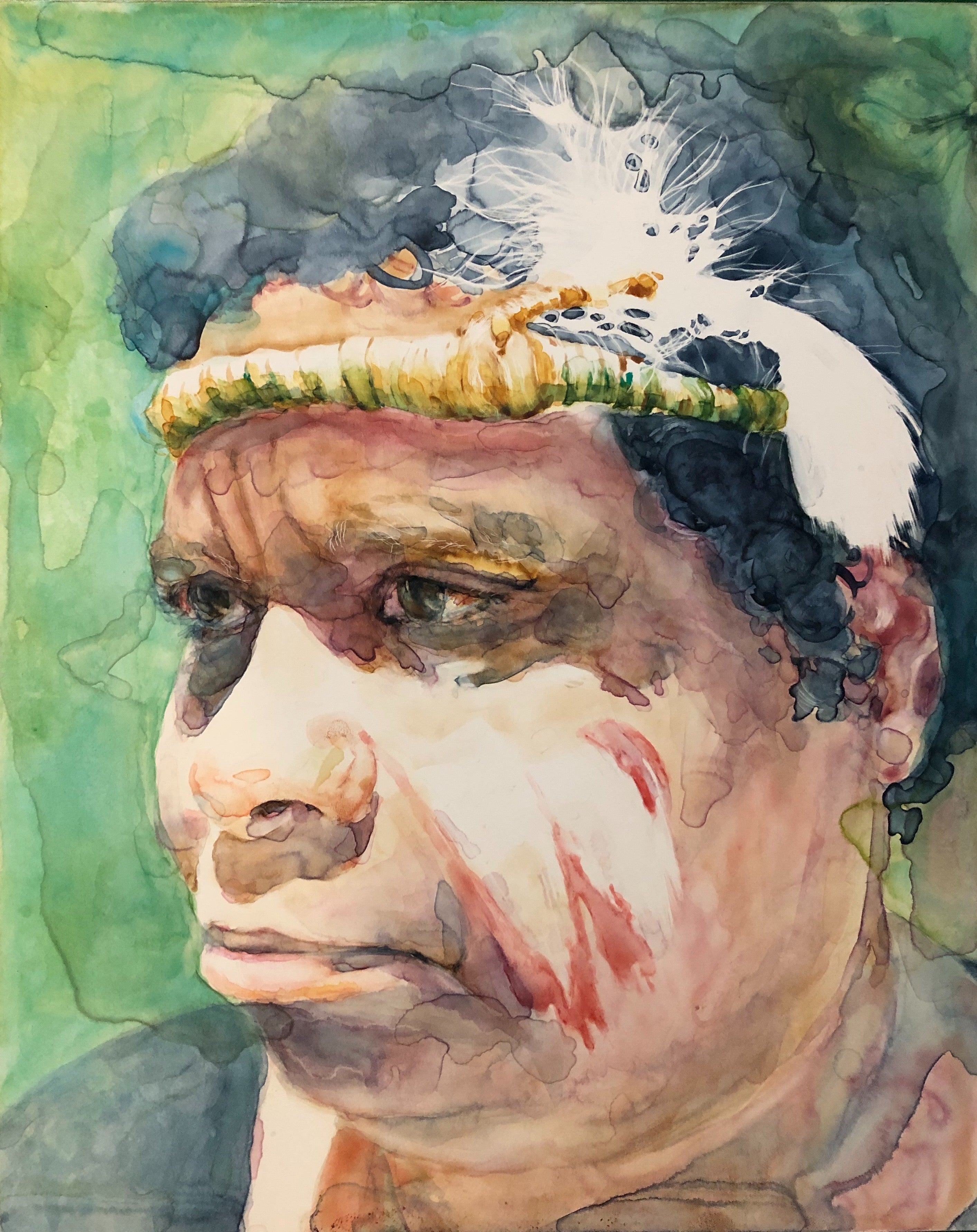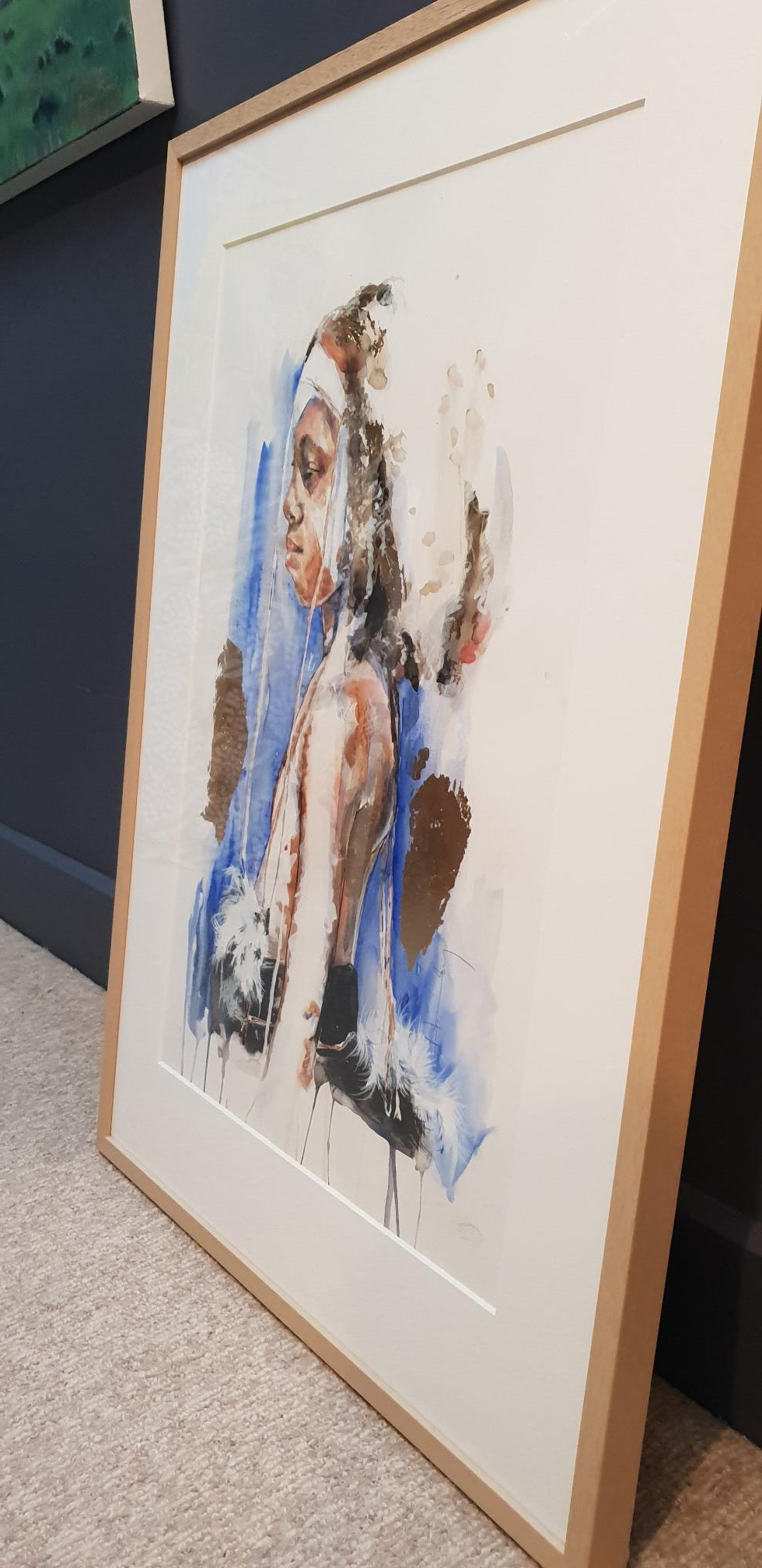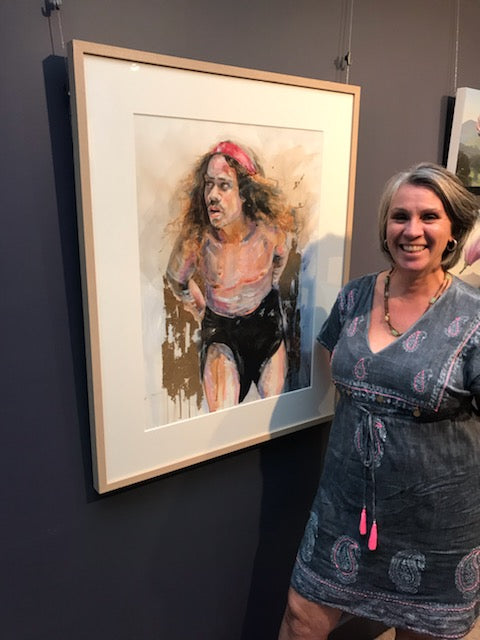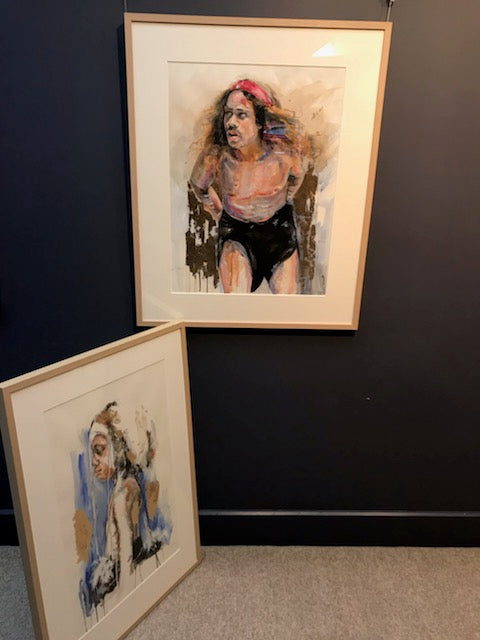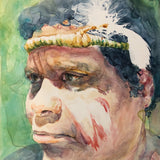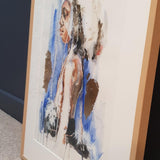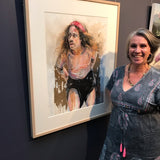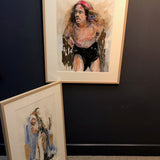 Artist Statement: These clayboard paintings are part of the 'Yabun Series' that have been created from my experience at the annual Yabun Festival held in Sydney in 2018. Yabun, meaning 'Music to a beat' in local Gadgial language.
The Yabun Festival is a celebration of  the survival of our first nations culture, music dance and language and has been running since the early 2000's.
Where ever I go I take lots of photos, of fleeting moments. I never know until I download the images, what I've managed to capture. It's from here I make decision about the images I select to paint. A great photo doesn't necessarily make a great painting. Sometimes a photo should remain just that. My selection is an emotional one, if I feel the image has a story to tell, it will become a painting, after all, art is all about the story telling. The story will be different for everyone who views the painting. For me, they are a symbol of survival, strength, beauty, vulnerability and innocence, all the things that make us human. I am drawn to painting children because there is a sense of innocence, hope and resilience I love to capture. There is a strong sense of community, inclusiveness and love at these events, you can't help but want to capture and celebrate that side by side. - Kerri Kerley
Medium: Watercolour on paper
Dimensions: 41 x 36 cms framed behind glass
Date: 2019
Condition: New
CHG Directors Statement: An artist for more than 28 years, Kerri's career began in advertising as a designer, typographer and illustrator.

It was when travelling around Australia in a caravan with her two very young children, she realised a real connection with this amazing country. It was this experience which lead Kerri to take up painting full time in 2012 and create her first body of work. Kerri now creates from her studio in Drummoyne.

Kerri's use of colour is inspired by her love of Australia and it's intense, textural and earthy palette lending itself perfectly to her unique style and medium. With drawing the foundation, her thoughtful and detailed approach is reflected strongly in her subjects eyes, creating an instant connection with the viewer.

You can find Kerri's work in public and private collections both internationally and nationally. Kerri also offers beautiful limited edition archival quality prints of her work and will happily take commissions.

Kerri is an award winning artist, an exhibiting member of the Royal Art Society of NSW, and has participated in numerous group and solo exhibitions.
RELATED SERVICES
If this artwork is SOLD or ON RESERVE and you would like to BUY art by this artist please contact us here. 

If you would like an APPRAISAL or VALUATION for art by this artist please use our online valuation service here.

If you would like to SELL art by this artist please contact us here.
---