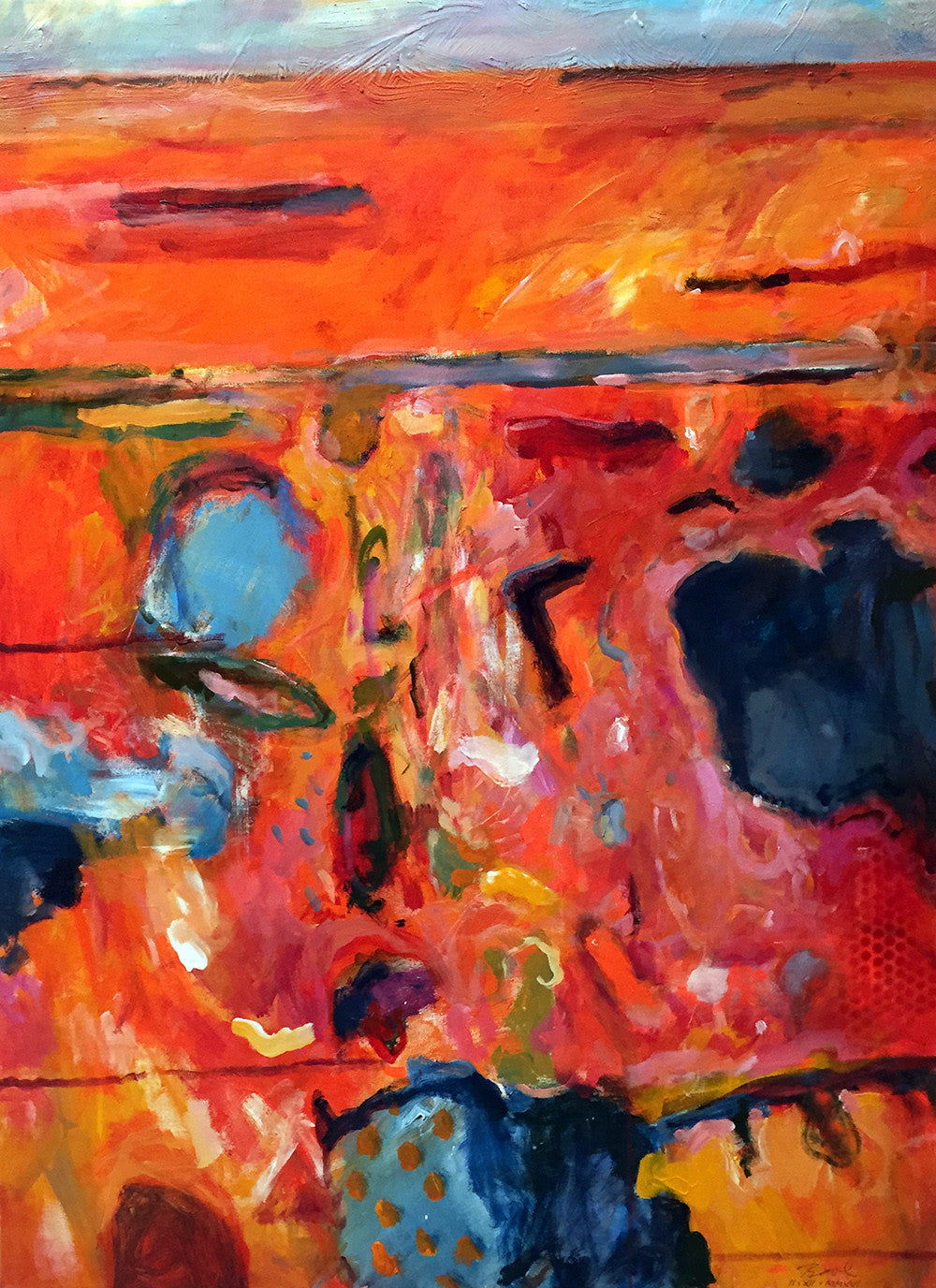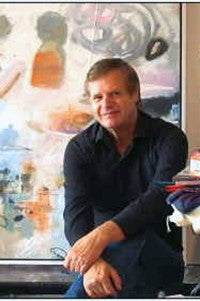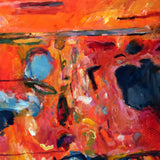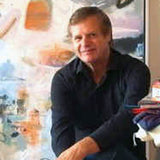 Artist Statement: My paintings are quintessentially, contemporary Australian landscapes, with a look that is simultaneously haunted, scarred, entrancing, lucid and resonating. They are "playgrounds" an inner exciting experience of freedom not constrained by convention or boundaries.

My re-occurring themes are divided and separated by lines, images, symbols, forms and shapes floating in space to be composed like a sheet of music in the harmony of a visual symphony. The tension between images is revealing my inner world and the depth of my concept.

My canvases can be heavily textured, deeply scarred and have the feeling of being sculptured out of the depth of the earth. The complexity and rigorous nature have the appearance to be highly physical in construction and composition.
I use objects, silkscreen images, written statements or pieces of poetry to underline our human presence. Bernd Heinrich.

Medium: Mixed media canvas
Dimensions: 122 x 91 cms
Date: 2016
Condition: New
CHG Director's Statement: Born in Weimar in Germany. Studied at the Kunst Academy Augsburg and graduated with an Honours Degree. He held numerous Solo and group Exhibitions since 1974. He was finalist in the Archibald Prize with portraits of Garry McDonald in 1978 and Thomas Kenneally in 1990. Represented in the National Portrait
Gallery Canberra with the Portrait of Thomas Kenneally and in numerous private Collections in Australia, America, England and Germany.
Excepted many times in the Wynne Prize and in the Dobell Prize 2003 with a drawing of Prof. Peter Pinson. In Germany he exhibited in the Grosse Kunst Ausstellung in Munich. Member of the AWI.
RELATED SERVICES
If this artwork is SOLD or ON RESERVE and you would like to BUY art by this artist please contact us here. 

If you would like an APPRAISAL or VALUATION for art by this artist please use our online valuation service here.

If you would like to SELL art by this artist please contact us here.
---