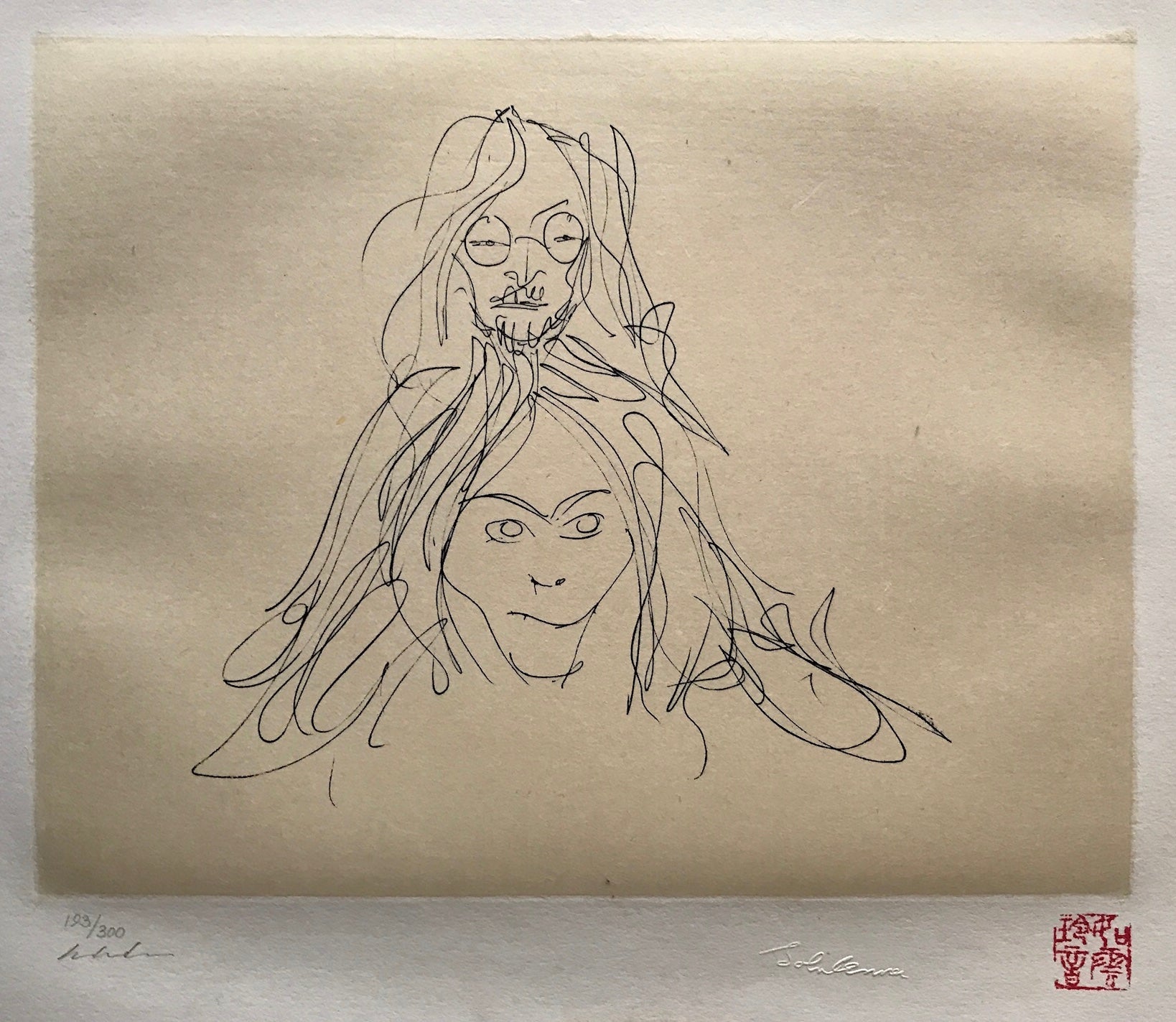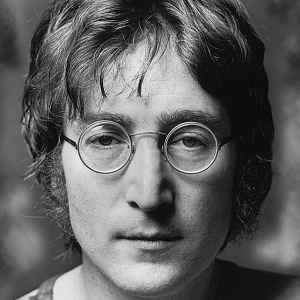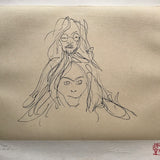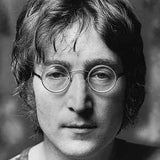 John and Yoko 1969 (193/300)
Medium: Lithograph (unframed)
Dimensions: 27.5 x 35 cms (image size)
Condition: Good
About the artist: JOHN LENNON – A musician, song writer, poet, artist, philosopher – not from 2,000 years ago but of and for our generation. The artforms that he worked with were vehicles for his message – human love and communication!
Art was actually Lennon's first love. He began drawing long before he had a guitar. He attended the prestigious Liverpool Art Institute for three years (1957-1960) before The Beatles became a full-time occupation.
He continued to draw throughout his life. John's primary medium was line drawing either in pen, pencil, or Japanese sumi ink.
His drawings became illustrations for three best selling books: In His Own Write(1964), A Spaniard in the Works (1965) and Skywriting By Word of Mouth (1987).
In addition, a complete suite of the 'Bag One' portfolio of lithographs was donated to the Museum of Modern Art in New York, where it remains in the permanent collection.
The graphic collection of John Lennon Artwork has traveled throughout the U.S., England, Spain, Italy, Japan, Australia, New Zealand, South Africa, Hong Kong and Manila.
RELATED SERVICES
If this artwork is SOLD or ON RESERVE and you would like to BUY art by this artist please contact us here.

If you would like an APPRAISAL or VALUATION for art by this artist please use our online valuation service here.

If you would like to SELL art by this artist please contact us here.
---
John and Yoko 1969 (193/300)