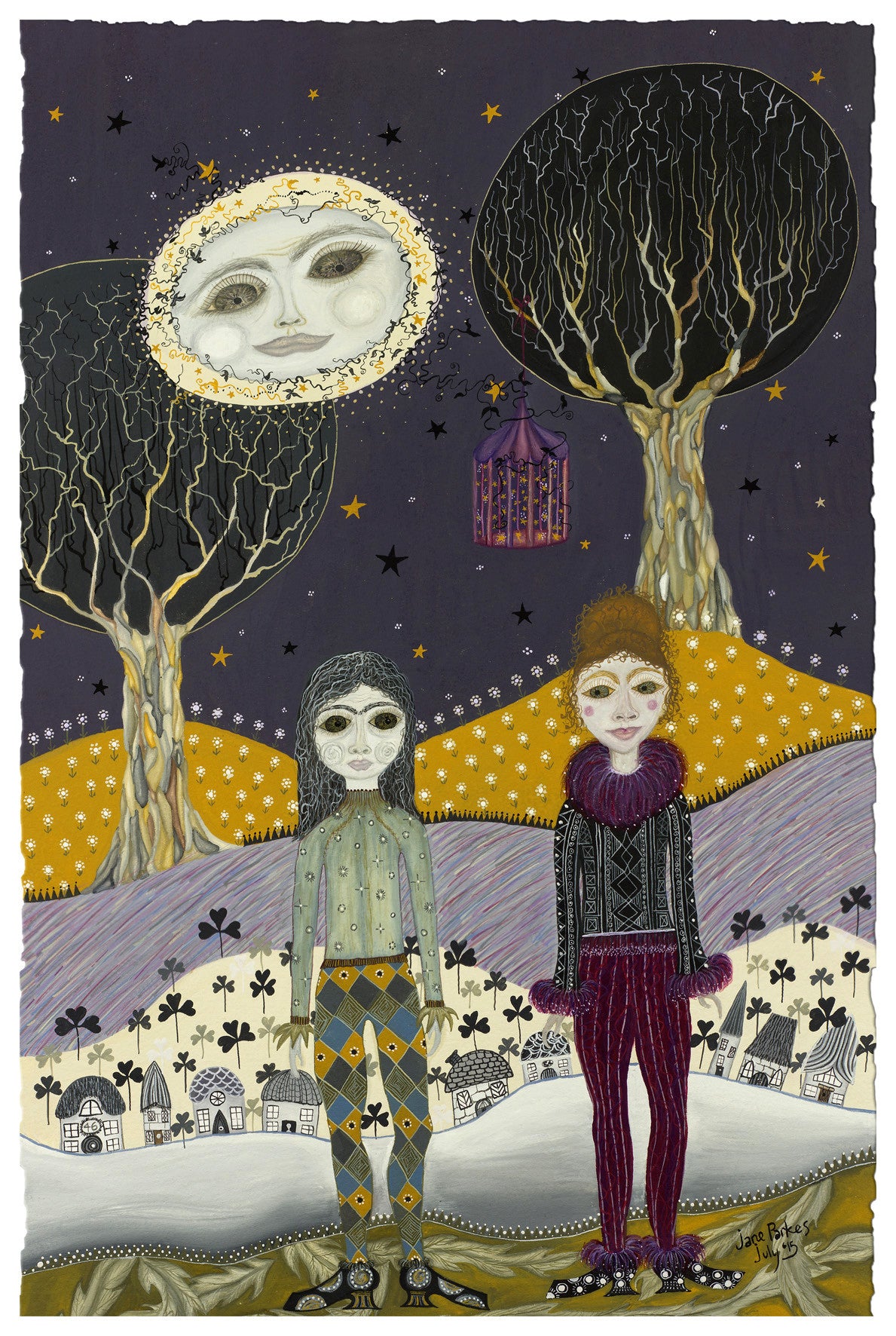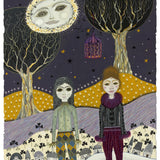 Artist Statement: A muted palette of creams, greys and purples, this picture depicts two people who like each other. They are trendy, confident people living amongst the tones that suit them. A mysterious couple who give rise to questions in the viewers mind. They are happy and they are very comfortable. Jane Parkes.
Medium: Mixed media on paper
Dimensions: 39 x 24.5 cms
Date: 2016
Condition: New
CHG Director's Statement: Jane Parkes' figurative paintings, set in a fantasy world could be considered theatrical. I do know the time spent on developing her compositions is of little care to Jane because when she is art making she is completely fulfilled and taken to a place which provides comfort!
Jane's exacting and considered compositions reflect a high degree of skill and control, which she has developed with the gouache medium. Jane's inspiration commences with an image which creeps into her consciousness "a shape or a wall paper design; the ideas develop".
Jane has an appreciation of all things art and the joys of life including music, art teaching, theatre, acting, animals, people and their care etc. Her paintings, often drawn from her fantasy life of thoughts and dreams are also based upon life's experiences and happenings.
This artwork is also available as a small, medium or large Giclee print.
RELATED SERVICES
If this artwork is SOLD or ON RESERVE and you would like to BUY art by this artist please contact us here.

If you would like an APPRAISAL or VALUATION for art by this artist please use our online valuation service here.

If you would like to SELL art by this artist please contact us here.
---