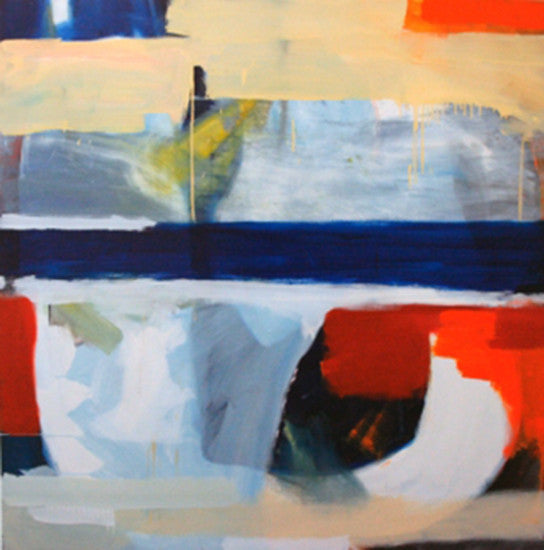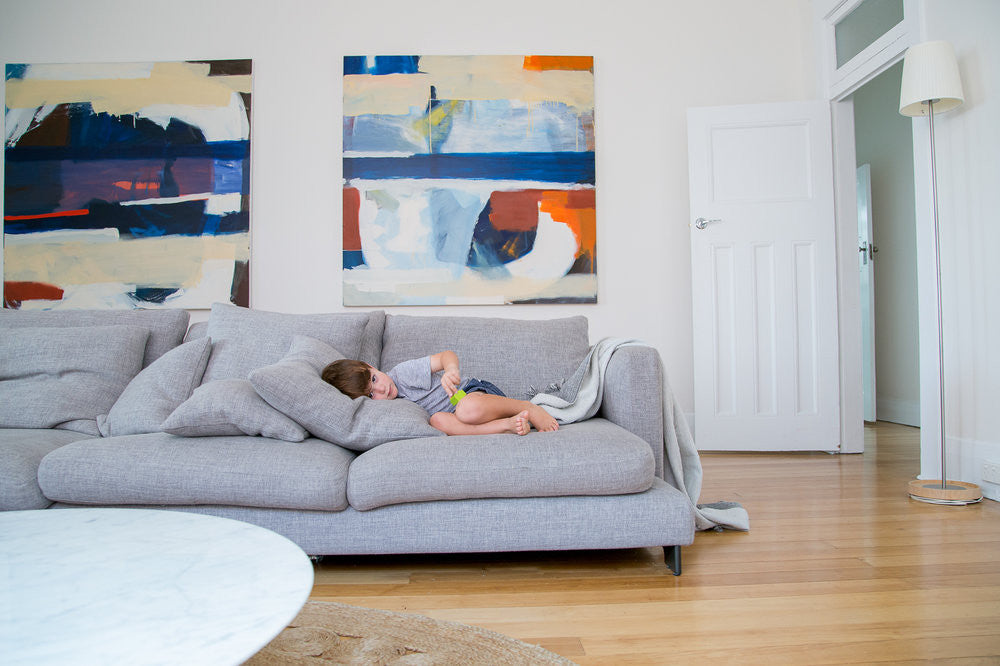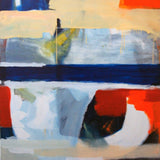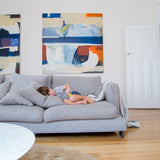 Artist Statement: I came to Newcastle in '74 to study. Getting used to the city took time, but I eventually drifted to the Newcastle East beaches where surf and working class identity were juxtaposed with the 'suits' of the CBD to provide a unique culture. The coastline here has tangible power and graphic value. Surfing Nobby's reef, Newy point or just hanging out at the Ocean Baths provides endless ideas and material for future art works. Surfing though is difficult to render convincingly. This is partly because surf imagery is abundant in marketing today and familiar to the point of being commercially clichéd - and partly because it is so difficult to convey a real sense of what surfing 'is or means' in a static work.

Earlier abstraction of images of the working harbour and landscapes provide a base for a fundamental, non-typical representation of surfing subject matter. While references to the ocean and surfing related shapes are obvious in these works, realism has been largely resisted to focus on mark, line, abstraction of form and artistic process to describe the immersion. - John Sorby.
Medium: Acrylic Oil on Canvas
Dimensions: 150 x 150 cms
Date: 2010
Condition: Good
RELATED SERVICES
If this artwork is SOLD or ON RESERVE and you would like to BUY art by this artist please contact us here.

If you would like an APPRAISAL or VALUATION for art by this artist please use our online valuation service here.

If you would like to SELL art by this artist please contact us here.
---