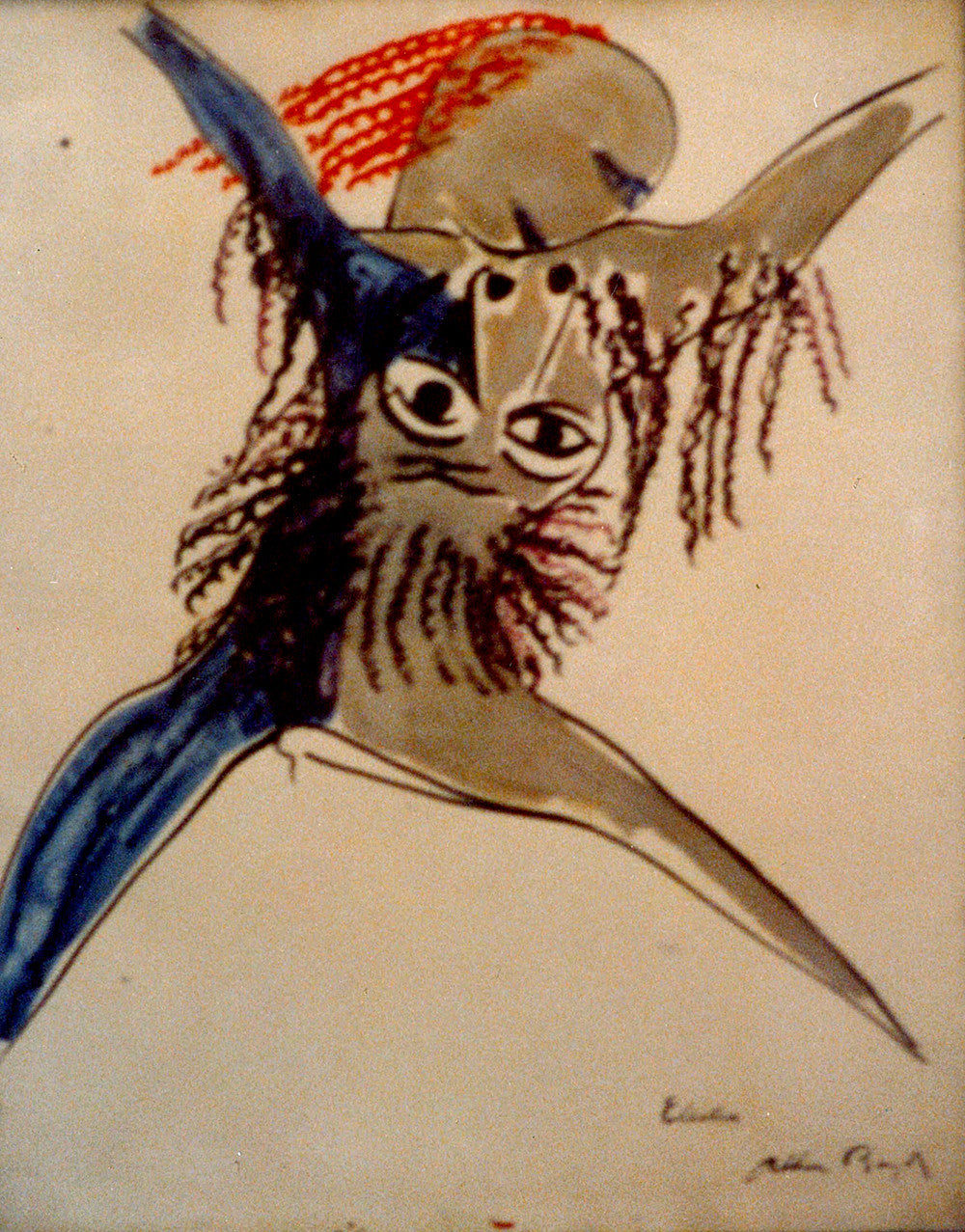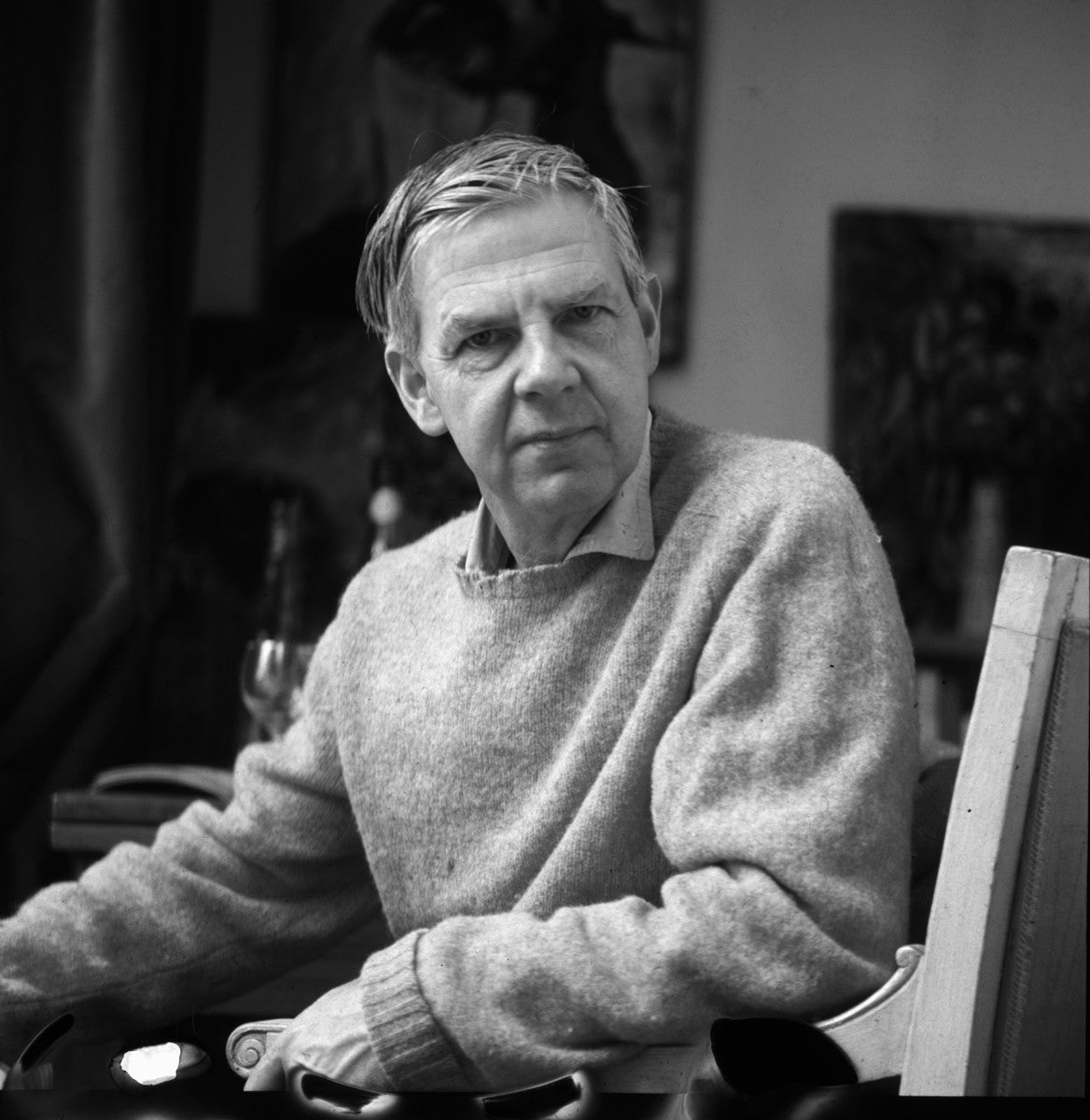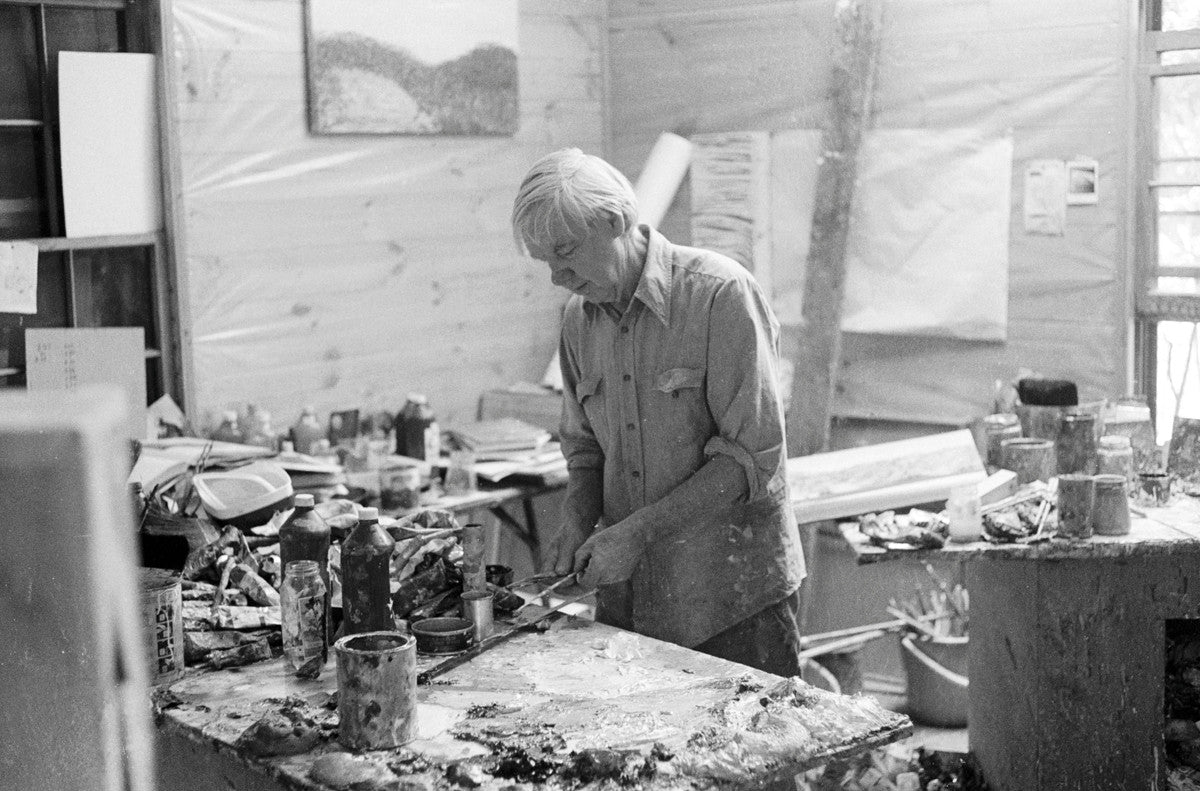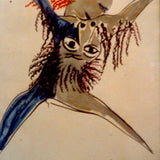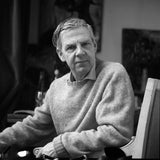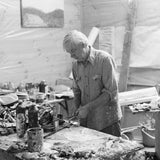 Medium: Mixed Media on Paper
Dimensions: 51 x 63
Date: TBA
CHG Director's Statement: Arthur Boyd (1920-99) was one of Australian art's leading painters. Although he showed a brief interest in abstraction during 1940s, which he rejected out of boredom, Arthur Boyd is known quintessentially as a figurative painter.

However as Franz Philipp points out, 'late in 1955 there is a passing phase in which Boyd experimented with idiom of small colour cubes, similar in effect to mosaic tesserae. In one completely non –figurative composition, light very small colour particles waft and scatter across a dark background like astral nebulae (Night, cat 9.32); in an altar – painting for a church in Yallourn, Gippsland (cat 9.33); the tesserae form a Y-shaped crucifix; the figurative suggestion remains of the most general kind. I know of no other painting of this style; perhaps a picture of this style by Viera da Silva shown at the French Painting Today' Exhibition in Melbourne in 1953 stimulated these linguistic explorations'

It is further pertinent that Arthur Boyd did little painting in the early 1950's and indeed between 1953 and 1055 focused almost entirely on sculpture. 'Night' may thus be seen as an attempt to find a new medium of expression after the traumas and financial loss associated with his 'totem pole' for the Melbourne Olympic Games Swimming Pool, and the landscapes and the 'Bride' series of the latter 1950's period.
RELATED SERVICES
If this artwork is SOLD or ON RESERVE and you would like to BUY art by this artist please contact us here.

If you would like an APPRAISAL or VALUATION for art by this artist please use our online valuation service here.

If you would like to SELL art by this artist please contact us here.
---