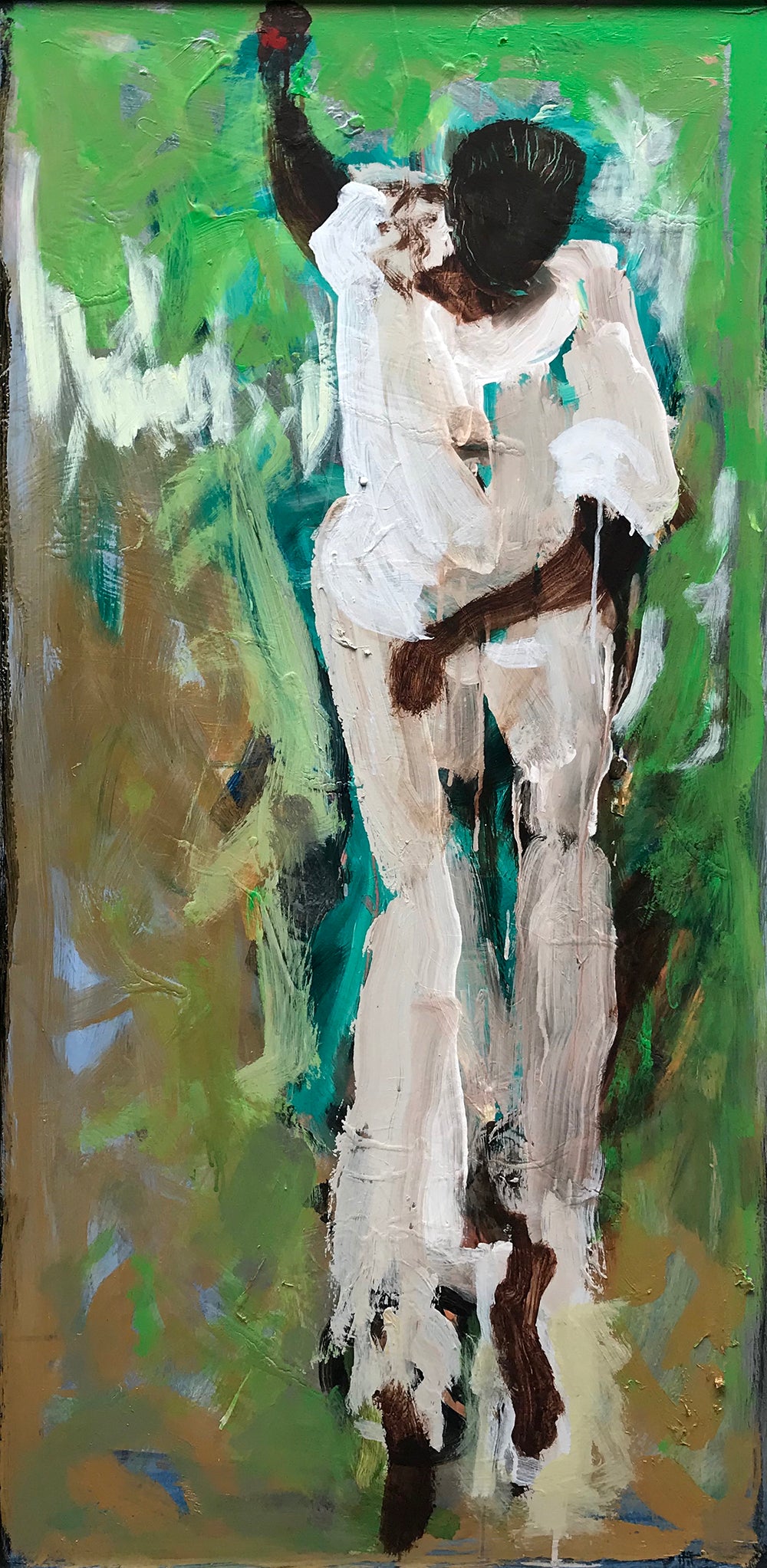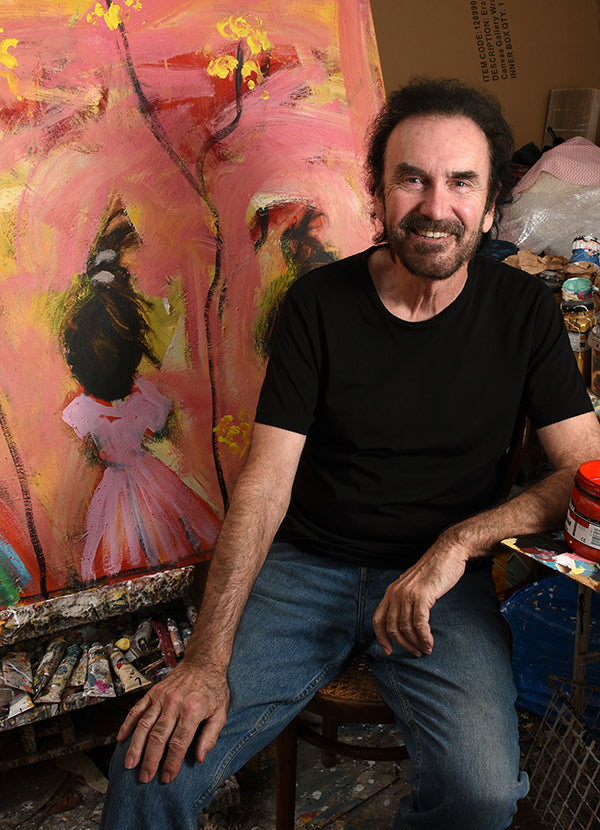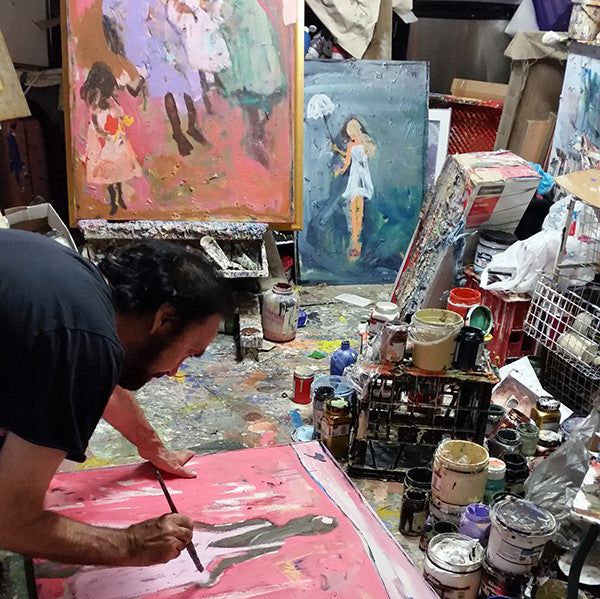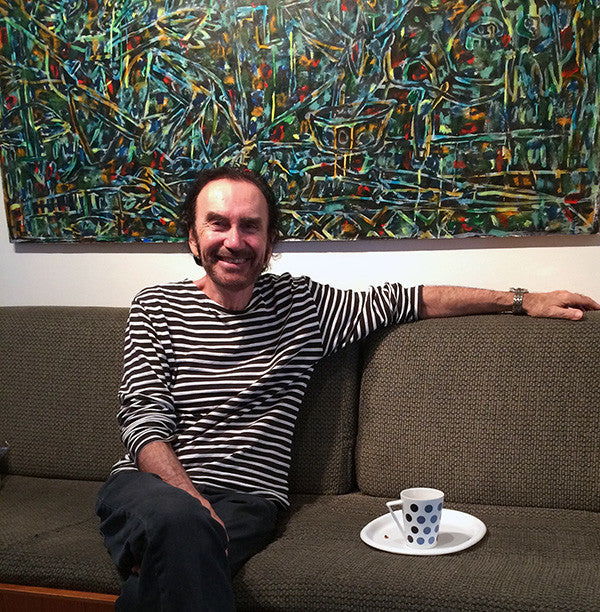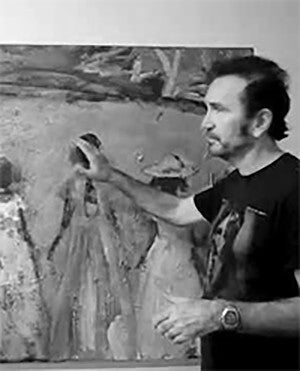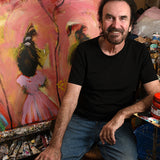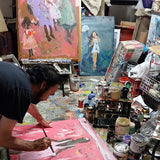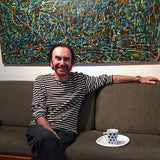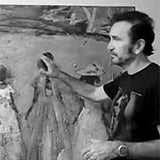 Artist Statement: I personally have never been interested in cricket, always found it dreadfully boring until the advent of night cricket, I loved that!
But having said that I've spent many happy hours watching my boys play.
I was recently asked to do a commission to partner a batsman I painted a few years back.
The client wanted the bowler to match up with the batsman who had just smashed the ball.
It was magic listening to my boys, they even knew the where the head position of the bowler would be in relation to where the ball was! Three models to work off! Anyway, I'm painting the fun, and yes, I hope I capture the seriousness that's involved in these backyard / beach games, otherwise it wouldn't be cricket!
In a few I've really given them the edge " no pun intended" and reduced them to the beauty of raw power and speed in the subjects bowling and batting action. - John Maitland.
Medium: Acrylic oil on board
Dimensions: 139 x 79 cms
Date: 2017
Condition: Excellent
CHG Director's Statement: John Maitland is considered by some "one of Australia's most exciting artists" (John Norris, Prime Arts Publishing), while his works have been referred to as "possessing the exquisite line and colour of a Matisse".
John Maitland captures children, people, families and indigenous Australians within their environment. His compositions provide insight into the personality of those within his paintings or their connection to the landscape, giving the viewer a yearning for life's simple pleasures. His figurative paintings are colourful, alluring, ethereal, dreamy and command a strong following.
RELATED SERVICES
If this artwork is SOLD or ON RESERVE and you would like to BUY art by this artist please contact us here. 

If you would like an APPRAISAL or VALUATION for art by this artist please use our online valuation service here.

If you would like to SELL art by this artist please contact us here.
---