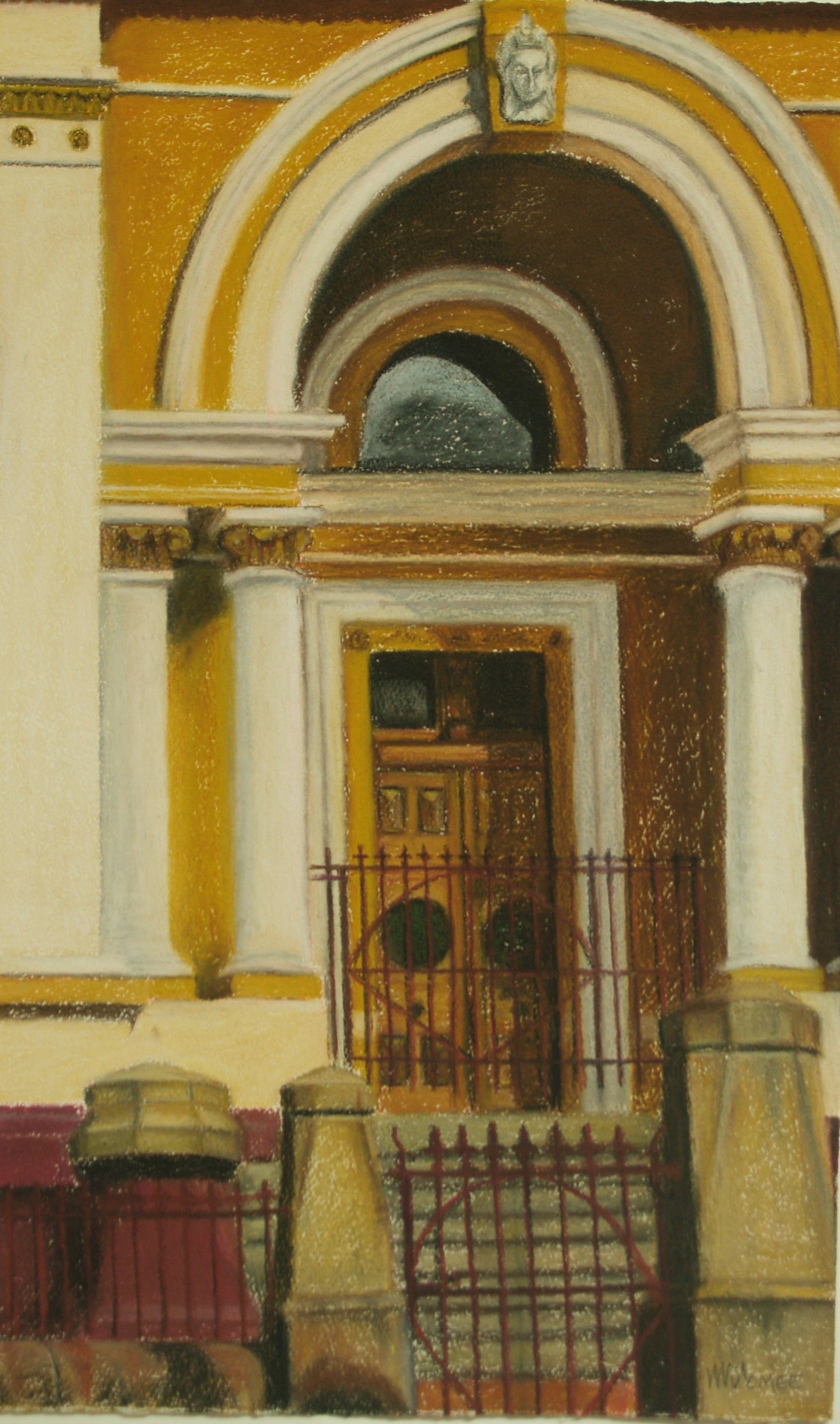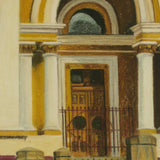 Artist Statement: Designed by the Colonial Architects under the administration of James Barnet in 1890 to replace the original Court House designed by Mortimer Lewis, Colonial Architect, which was where the former Post Office stands . Interior has original cedar court fittings. A new  Court House replaces this impressive structure in the Civic Precinct of Newcastle, whilst this building awaits a re-use. - Holly NcNamee.

Medium: Conte on arches paper
Dimensions: 56 x 34 cms
Date: 2011
Condition: New

CHG Director's Statement: Maitland artist, Holly McNamee, as her contribution to the National Trusts Heritage Festival, depicts back streets and lanes of some of the historic byways of Maitland and Newcastle, areas maybe not so familiar to the casual passer-by, but viewed by the artist as an integral aspect of a city.

The architectural heritage of a city is often revealed from the rear end of the main thoroughfare. The back view showing the utilitarian side of the building, whether a commercial occupation, or residential, often hidden behind a gracious faade presenting the public street face. Stevenson Place in Newcastle East, with its complex and impressive terraces, topped by ornate parapets, looking outwards to the harbour, hides a multiplicity of chimneys, roof lines and outbuildings serviced by back lanes. The western end of Maitlands High Street also has such examples, but this time with shops lining the main street, residences above, and the rear service lane providing a view of the domestic aspect.

Maitland, typical of a city evolving along a working road, still retains examples of now historic homes which occupied the main road in and out of the commercial heart of the town. Old Maitland Road and High Street are now by-passed by the highway, which keeps the endless flow of traffic from old narrow streets, but perhaps also hiding these architectural gems from the wider public view, something this artist is hoping to rectify.
RELATED SERVICES
If this artwork is SOLD or ON RESERVE and you would like to BUY art by this artist please contact us here. 

If you would like an APPRAISAL or VALUATION for art by this artist please use our online valuation service here.

If you would like to SELL art by this artist please contact us here.


---