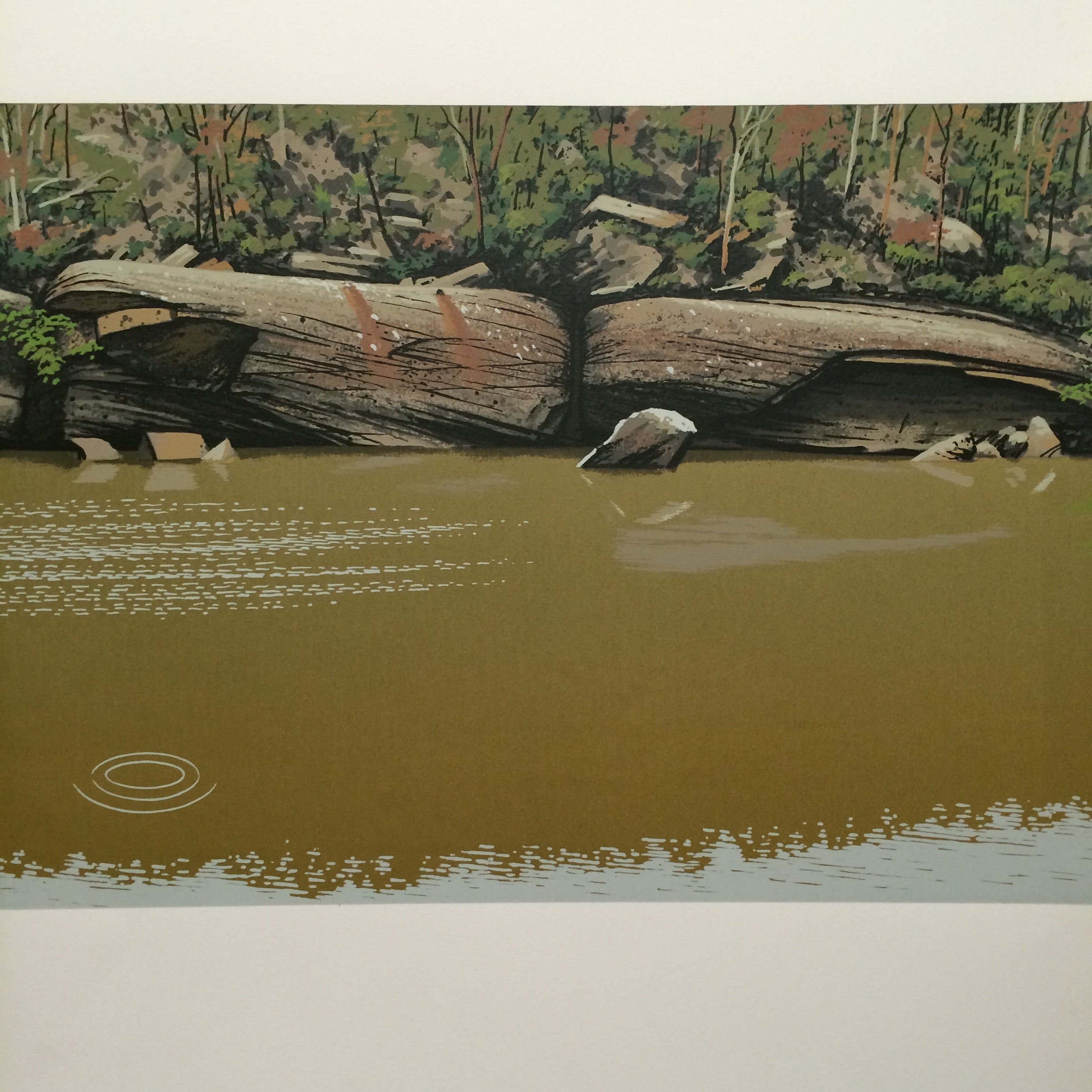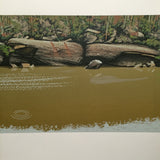 Artist Statement: When I was an adolescent I was terribly concerned with the human figure. And then I definitely went through an abstract phase in the late 60s and 70s with half-tone dots. I was concerned with ideas, pictorial and graphic ideas. There was Spanish and eastern culture mixed with zen calligraphic simplicity. Simplicity is the big word.
I have become more literal. It has been hard to avoid. I want to emphasize the major graphic element, but you can't do everything in one picture – it's not possible – it would be like a huge symphony. As a painter you cannot do everything, but I have a strong movement, like a solo guitar… a teasing thought.
Medium: Silkscreen on Paper
Dimensions: 40 x 58
Date: Circa 1980
Condition: Good
CHG Director's Statement: Since 1961 David Rose has had over 40 solo exhibitions and represented Australia at over 35 international Print Biennales (USA, Britain, Japan, Germany, Yugoslavia, Italy, Norway, Poland). His works are included in the National Gallery, Canberra, all State Galleries, many Regional Galleries, Museum of Modern Art New York, Parliament House, many University and corporate collections.

David Rose died in December 2006 after a long battle with a brain tumor. It was said by a former colleage and student upon his passing: "I can think of no silkscreen printmaker or artist in the world who has explored nature with the same persistence, the analytic insights, the sense of poetry, and the instinct for telling design, as David."
RELATED SERVICES
If this artwork is SOLD or ON RESERVE and you would like to BUY art by this artist please contact us here. 

If you would like an APPRAISAL or VALUATION for art by this artist please use our online valuation service here.

If you would like to SELL art by this artist please contact us here.
---