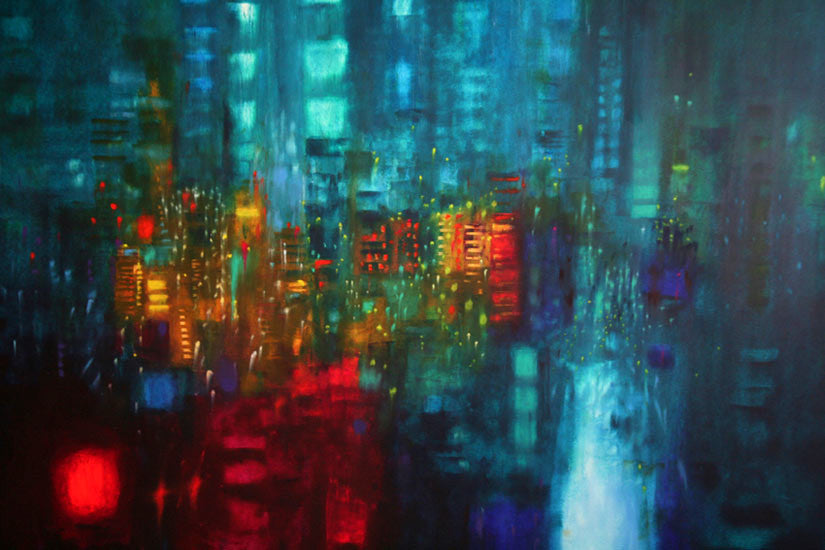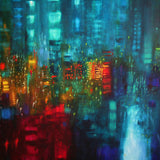 Artist Statement: My work is the culmination of my imagination and reality. Inspired by the landscape and weather patterns, symbols are constructed that have specific meaning to me.
Images are created from memory. Themes are often revisited over time exploring the inter connections of living things and natural occurrences on the planet.
The works are multi - layered revealing previous grounds that lie beneath the surface. Colour, and the combinations of colour are an integral aspect of my practice.
I am interested in the metaphysics of painting and the aboriginal sense of place and belonging to a pattern or cycle of life.

Medium: Oil pastel on paper
Dimensions: 69 x 70 cms
Date: 2016
Condition: New
CHG Directors Statement: Susan Weaver paintings offer a rich colouring that radiates, almost vibrates with energy! The viewer is taken to a landscape, one at first we try to explain or resolve however we end up entering the 'artists' universe. Imaginary or real we are met with shadows, structures, reflection and emotion laced with a saturation of layered surfaces within the composition. Perhaps one word best describes the effect for me - luminous.
RELATED SERVICES
If this artwork is SOLD or ON RESERVE and you would like to BUY art by this artist please contact us here.

If you would like an APPRAISAL or VALUATION for art by this artist please use our online valuation service here.

If you would like to SELL art by this artist please contact us here.
---