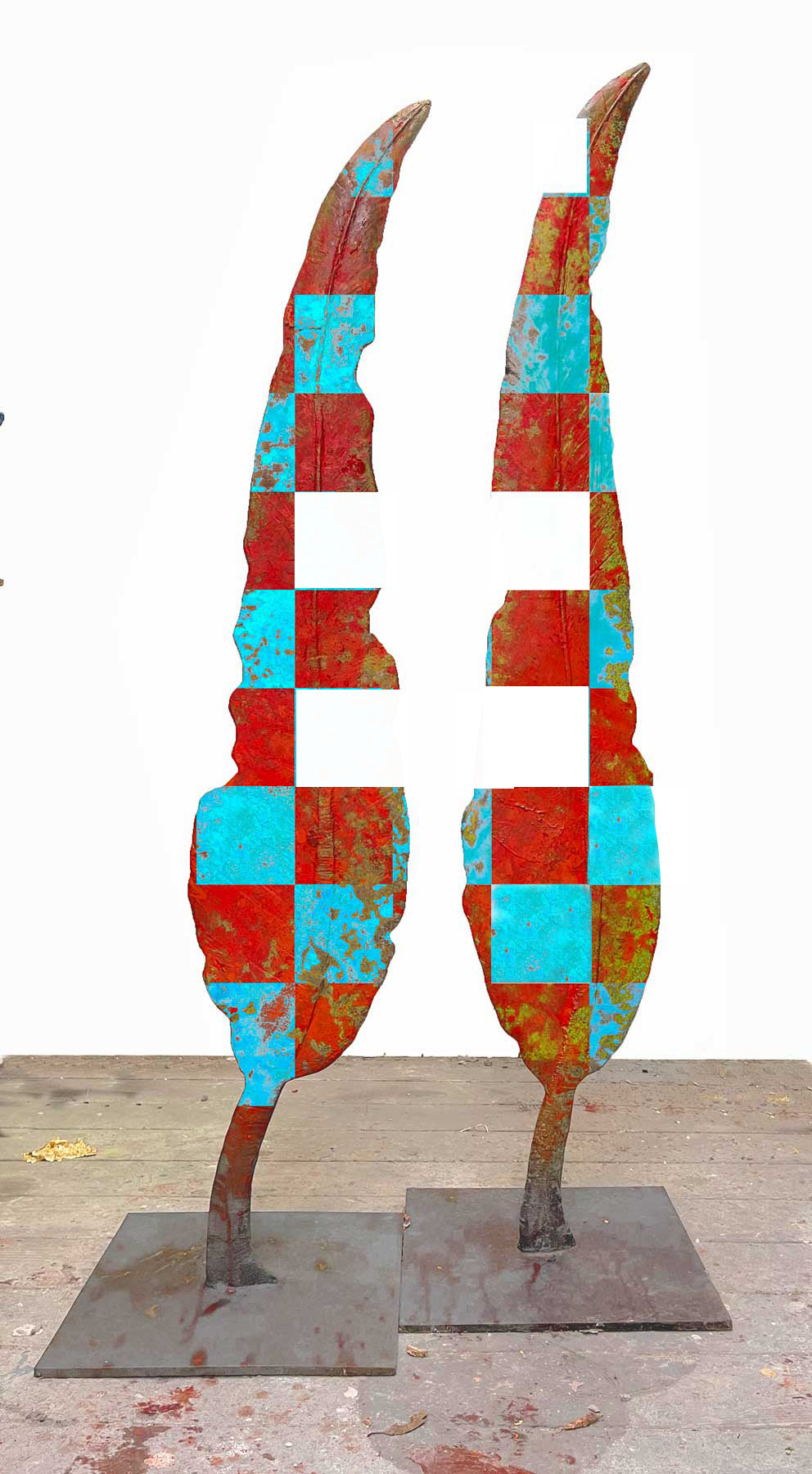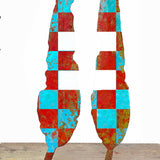 Artist Statement: 
Medium:  Bronze on granite
Dimensions: 170 cms high
Date: 2023
Condition: New
CHG Director's Statement: Glassborow's design and imagination is superior! Call it intuitive, imaginative, creative. Steve says much of the impetus for a sculpture comes from a phrase or sentence that comes to mind after an observation.

Art deco and beauty, particularly the feminine, has been a constant influence in Glassborow's art along with the element of science fiction. He is fascinated in creating a figurative form and aligning it with another era. The finished product is edgy and fascinating to perceive.

In more recent years, Glassborow himself has taken over the selection of coloured oxides and the patination process. The outcome is a more sophisticated colour application and surface texture.

We often judge quality through the aesthetic, and Steve's figurative work is highly relatable and expressive.
Designing a simplistic interpretation is, in reality, far from simple. A seemingly simple piece requires a finesse for the flow of line and composition, which is engendered in the Glassborow style. Once you throw in a suggestion of sensuality and an understated patination, you have the core essence of this designer/sculptor.
Helen Hopcroft Introduction: Glassborow's technically accomplished body of work delights in the contrast between the weight of his materials and themes of lightness and fluidity. The solid, enduring quality of the bronze is used to counterpoint the apparent weightlessness of the human figure. Glassborow, who has worked alongside the Australian ballet, using many of its top dancers as his models, clearly communicates the sense that gravity- like other physical laws- is not inviolable.

Like a skilled magician, his work celebrates the magic trick of the imagination.
Yet like a magician compelled to reveal his tricks, Glassborow often deconstructs the process of creation. The figures are sometimes revealed in their unformed or half-formed states. For example, 'point' moves from an aesthetic that recalls the raw clay of the early modelling process, through a roughly finished and patinated green bronze, to the lush gold of the polished metal. The figure incorporates both naturalistic and mechanistic elements, creating a poetic juxtaposition between the material of antiquity and the imagery of the age of automaton. Find the full introduction here.
RELATED SERVICES
If this artwork is SOLD or ON RESERVE and you would like to BUY art by this artist please contact us here. 

If you would like an APPRAISAL or VALUATION for art by this artist please use our online valuation service here.

If you would like to SELL art by this artist please contact us here.
---