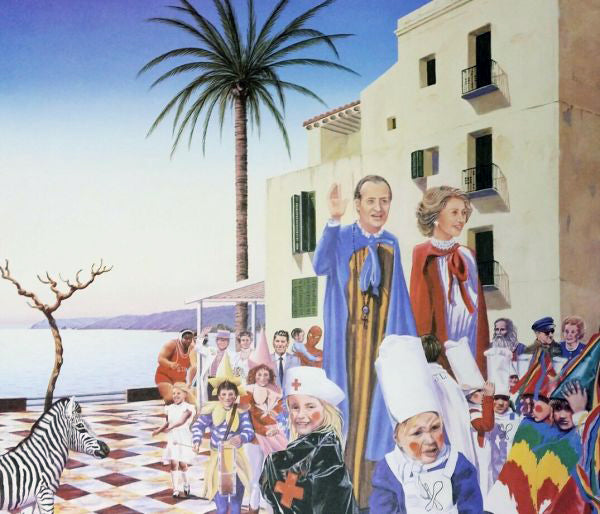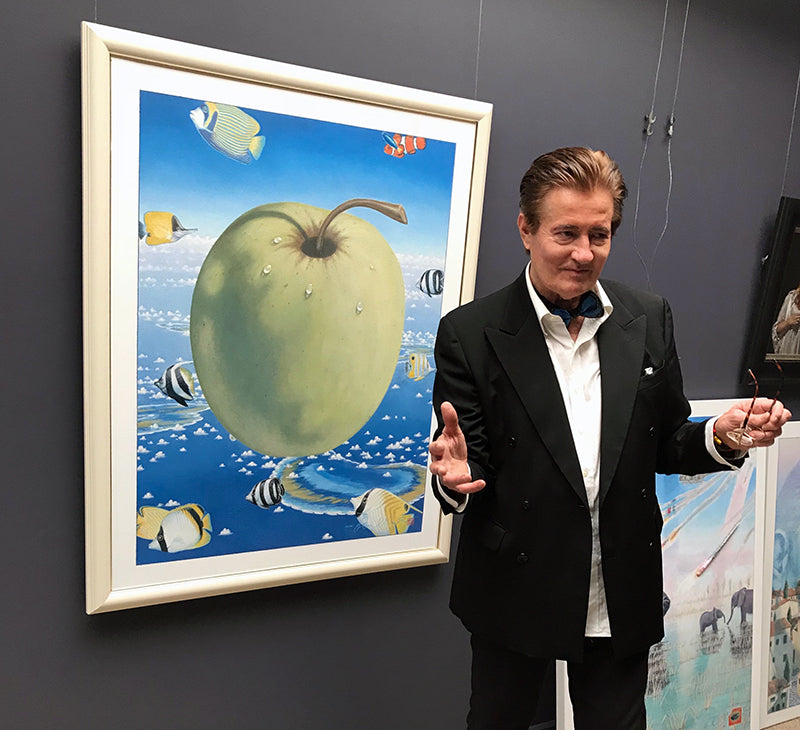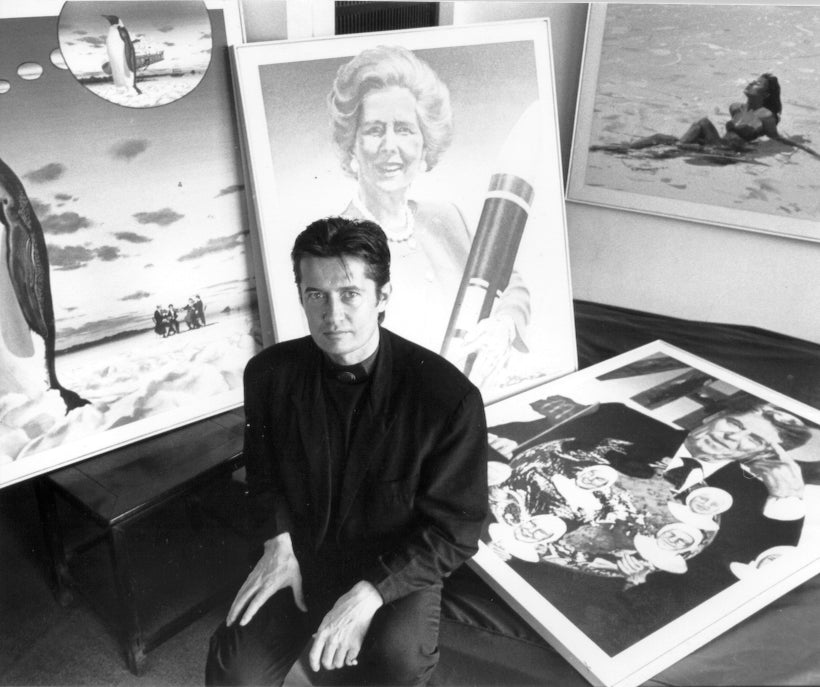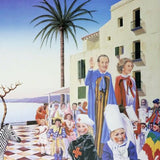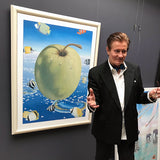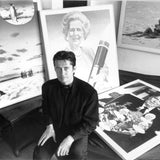 Artist Statement: This is the Lithograph of a painting which evolved out of some photos I took of the children in the foreground and the general scene in Cadaques on the day of Carnival. The poor children had been dressed up as chefs for the boys and nurses for the girls. Unfortunately, it was a hot day, the kids were overdressed and stuck waiting for an hour in the hot sun, while everyone waited for the real king and Qheen of Spain to go past in their giant motorcade in the little village of Cadaques.
That is why the children look confused and distressed. It seemed like a good metaphor to me. The cult of celebrity trumps common sense, and the poor children miss out and suffer in the hot sun. Again. So I put Spiderman in the background, along with world leaders and Elton John and Leonardo. The funny thing is, there was a guy from the village with dark glasses and some kind of military cap who fit right in with all those imaginary celebs! -Phil Clarke
Medium: Lithograph on Paper
Dimensions: 60 x 71 cms
Date: 2017
Condition: Excellent
CHG Director's Statement: From world renowned, high society artist Phil Clarke - who calls Salvador Dali a friend - comes this exciting new selection of surreal art. Just take Dali and Warhol, then add Robert Rauschenberg, and stir… VOILA! You've got the brilliant surreal-ness of Phil Clarke.
Allan Hogan, Introduction: Phil Clarke always has an entertaining and whimsical insight into the human condition. His creative and technical skills enable him to focus on the chaos of change in modern society and magically transform his subjects into new visions – a wry look at what's happening right now.
The title of his latest exhibition is "Beyond Realism", and very quickly Phil's respect and admiration for the work of Salvador Dali is obvious. That's not surprising, given that Phil lived for ten years in the Spanish village of Cadaques where Dali and his wife Gala entertained a passing parade of artists and hippies.
This is Phil's first exhibition for eight years in his home town of Sydney, and it seems to me that these are paintings for the Ages. They're not the product of the latest fashion in art. These are sensitive and compassionate images about love and war and people, and the world around us. Continue reading here.
RELATED SERVICES
If this artwork is SOLD or ON RESERVE and you would like to BUY art by this artist please contact us here. 

If you would like an APPRAISAL or VALUATION for art by this artist please use our online valuation service here.

If you would like to SELL art by this artist please contact us here.


---